BeinCrypto spoke to Kristin Smith, the Executive Director of the Blockchain Association. Smith discusses the Association's work advocating for blockchain and crypto in the United States.
The Blockchain Association is a trade association based in Washington, D.C. It aims to change and participate in public policy relating to crypto and blockchain in the United States.
Currently, the organization has around 50 different companies from the crypto industry involved in its work.
"I started my career working as a congressional staffer here in Washington D.C. After I left the hill, I was doing some lobbying and advocacy work. In that process, I stumbled upon the cryptocurrency ecosystem and became super fascinated with it," she explains.
Now, Smith and the Association are central in major policy pushes and fights for crypto and blockchain in the U.S.
Improving crypto understanding and government relations
Recently there have been policy shockwaves coming out of the U.S. However, Smith explains that overall there has been improvement in government understanding.
"It's not universal, but there are a lot more people today than there were two years ago that understand what crypto networks are and see it as a source of innovation going forward and want to have good policies around that space."
"There are lawmakers that have concerns. They haven't spent the time to fully understand how crypto networks work in order to have an informed position. Although, this has improved since we got started three years ago," she explains.
The criminal activity concerns
According to Smith, there are those in the U.S. government who haven't fully engaged with the space. As a result, there are a lot of misinformed opinions about key cryptocurrencies.
"They often have only been informed by the headlines that they read. So what they read is that bitcoin was used in a money-laundering operation, or that bitcoin was used in a ransomware attack. So those who haven't taken the time to get into this, tend to associate crypto and bitcoin, with criminal activity."
However, this criminal activity continues to prove a small margin.
"Those of us who work in this space know that that is an incredibly small percentage, in fact, a much smaller percentage than we see with US dollars. We know hat there are so many wonderful uses of cryptocurrency that are under development."
Smith explains that it can be frustrating, as all new discussions have to start with explaining that cryptocurrencies are not just used in criminal activities.
"As more and more applications come online that people use, the everyday constituents of lawmakers or, the leaders that are you know appointed to their positions. When they realize that everyday people are using this technology, I think that will that will change over time," she says.
Dealing with a vast crypto space, effectivley
The issues facing blockchain and crypto acceptance, especially at a government level, are extensive. From taxes to exchange concerns, how policy relates to this growing area goes in multiple directions.
The Blockchain Association has a reasonably comprehensive mandate. It, therefore, uses its collective nature to deal with specific issues facing its members.
"We try to be responsive to the issues that the members care about. We often spot the issues first because we do have a sense of what they do care about. So it's a lot of back and forth. It's a lot of getting groups of people on Google Meet calls and a lot of discussions."
"We do have a team in-house that tries to facilitate that process and make it as easy as possible to get people together. When it comes time to writing that policy in a position paper or a comment letter to regulators, we have a team that puts that draft together so we can get it 95% there. Then we let the members make the final tweaks to make it perfect," she says.
"I think that everyone in this space agrees that clarity is important"
For Smith, these position papers and comments are necessary to push the industry forward. They provide insight and understanding on both sides.
"I think that everyone in this space agrees that clarity is important. In the early days of bitcoin, the thought of no regulation was common among the group that was initially involved but over time that's changed. People realize that in order to have mass consumer adoption of cryptocurrencies or institutional adoption, we do have to have appropriate protections in place and that we want to be a part of those conversations."
"I actually think that people in the crypto community, in the crypto industry, are pretty open-minded to this. That it isn't an issue like it maybe was ten years ago," she says.
Slowing down the process
Smith sees the cryptocurrency community opening their minds over time to regulation. However, on the other side, she sees how slowing down the process brings greater awareness to sometimes hasty policy plans.
"I think our greatest achievements have been to policies that we were able to slow down. Last December, there was a midnight rulemaking being pushed through the Treasury Department at the end of the administration," she says.
"We were able to push back very hard on that and prevent that from going into immediate effect. It's now kind of lower on the priority list. So we were able to buy time in order for some of the regulatory technology solutions to develop. So by stopping that we were able to prevent a rule that would have effectively sort of banned the use of self-hosted wallets in the United States."
More recently, the Association applied itself to the issue of the Infrastructure Bill.
"Just this past month, there was an infrastructure bill moving through the Senate. Ironically, we didn't actually solve the problem yet, but we succeeded in making it one of the major sticking points to moving the bill forward throughout the debate," she explains.
"The entire crypto community joined together in very vocal opposition to this. As a result, there are a lot of members of Congress today, that even a few weeks ago didn't fully understand crypto networks. So waging that battle at such a high level and in an organized way has been very helpful in positioning the industry here in Washington. I think it will be a turning point for us to go from being defensive to more proactive."
A reflection of what the industry wants
The work done by the Blockchain Association has wide-ranging impacts. Even those who don't participate feel the effect that its policy involvement has.
For Smith, their work is a reflection of the industry and what it is aiming to achieve.
"I think that what is maybe most misunderstood is that what we do is really a reflection of what the industry wants. You know there are different types of nonprofits that work on advocacy."
"For example, our friends at Coin Centre are incredibly smart and thoughtful, but they're an independent organization. That's in contrast to us. I can't just put forth what I personally believe would be the right solution. We have to put forth what is a consensus position of the industry. So that makes it a little more challenging for us to sometimes get that consensus, but once we have it, I think it's a very powerful thing. When we speak, we speak on behalf of a very large number of organizations in this space," she says.
"Crypto networks are going to be the foundation for so many things."
The Blockchain Association's goal is to grow to a fully functional trade association. Smith aims to have it on par with others in the tech and financial world.
"I do hope that for the organization, we do succeed over time and get really good policies that have the right level of consumer protection or address any concerns around market integrity. But, doing so in a way that understands the new technology that doesn't stifle innovation but actually instead encourages innovators here in the United States. Getting good policy is the ultimate goal."
"For those of us in the industry who are working on this, we see that crypto networks are going to be the foundation for so many things that we do online. Whether it be financial services or interacting with content on the web or even what we've seen going on with NFTs, this sort of revolution of digital art that's happening, enabled by blockchains," she says.
"So we think that this is going to be a huge economic driver going forward. It's important for us to be a part of this wave of innovation."
Disclaimer
All the information contained on our website is published in good faith and for general information purposes only. Any action the reader takes upon the information found on our website is strictly at their own risk.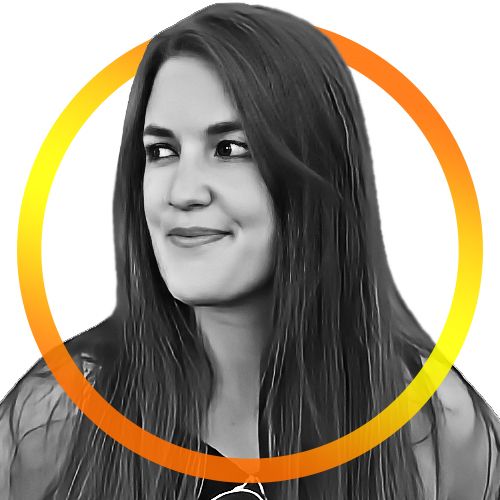 After working in news and lifestyle journalism, Leila decided to bring her interest in cryptocurrencies and blockchain to her day job. She now runs the Features and Opinions desk...
After working in news and lifestyle journalism, Leila decided to bring her interest in cryptocurrencies and blockchain to her day job. She now runs the Features and Opinions desk...
READ FULL BIO
Sponsored Sponsored