Creators can win with Web3 and new tools, says Alexey Kulik, Chief Architect and Co-Founder of DEIP.
Creators face an uphill battle
Out of the 4.2 billion social media users in the world, 200 million consider themselves creators. But the overwhelming majority (139 million) have 10,000 followers or fewer. 75% of the community makes less than $1,000 per year from their work.
Web3 can change all of this. Creators can directly receive profits from their work, instead of going through giant corporations. Web3 can also reward both collaborators and followers in ways that enrich the community and build connections.
The Web3 space offers unprecedented potential for ownership and control. 
Social Tokens
Take, for example, a social token. These can be bought, sold or even given away, creating a concrete representation of your reach, and your worth.
We can trace the roots of this idea back to the Web1 era, when David Bowie released Bowie Bonds. They securitized all of his album sales and paid 7.9% interest until 2007.
Today, the artist called Portugal. The Man released PTM, a token that gives fans early access to concert tickets and archives of the band's work.
In a similar vein, buyers of rapper Lil Yachty's coins get special gift boxes curated by his mom!
Now, musicians, celebrities, bloggers and YouTubers have begun to capitalize on their growing communities, giving them exclusive access to the content they crave and a direct connection to the people behind it.
How to create a social token
Take stock of your follower community. If you're close with them and they already donate or subscribe financially, start gauging interest in whether they'd be interested in moving to a token model.
Come up with a name for your social token, which will be used as your ticker symbol.
Create a launch plan. Think about the posts you and your colleagues could make to drum up interest.
Launch your token – and never stop promoting! Keep spreading the word, and even think about listing on other exchanges.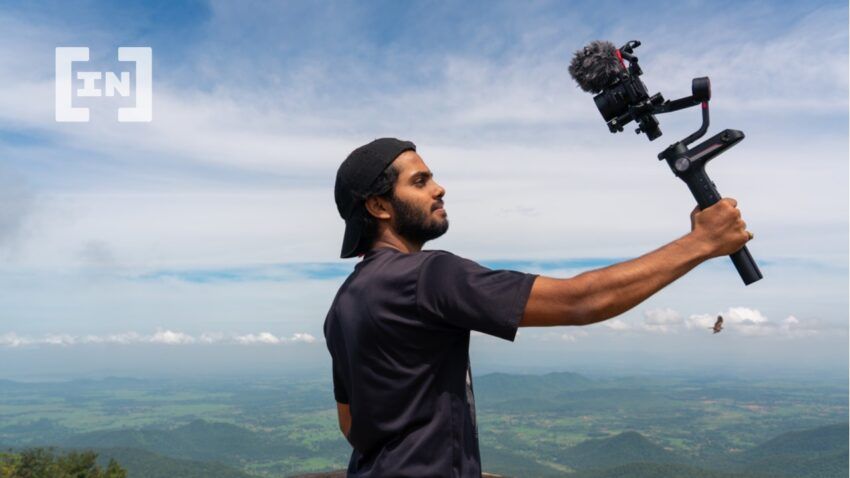 Utility tokens and cross-platform products
NFTs are more than just containers for digital artwork. A non-fungible token is unique and cannot simply be exchanged for an equivalent token. Their nature makes them uniquely suited for practical, everyday applications.
Take utility tokens, which offer a decentralized alternative to traditional centralized services like event ticketing and organization membership. They can replace physical objects with virtual ones, letting the blockchain take care of security.
NFTs can also be used to bring products across platforms. Take, for example, the idea of digital fashion. Designers can create physical garments in the 'real world' with digital tie-ins. It can be a virtual garb that can be worn by a metaverse avatar or an NFT certificate of authenticity.
The process of attaching outside intellectual property, from artwork to designs, is actually very simple.
Make sure you have a crypto wallet, with enough currency in it (such as NEAR or Ethereum) to pay minting (creation) and transaction fees.
Upload the intellectual property (artwork, designs or anything else) to an NFT platform, like Mintbase or OpenSea.
The platform then creates a digital signature of the IP, called a hash, and creates a metadata file that contains this hash and a link to the NFT.
The platform mints the NFT, which means that it writes the address of that metadata file into the blockchain.
Then you can list your NFT on a marketplace, or even create your own storefront on a more flexible platform (using resources like Mintbase), allowing you to take control over your creations.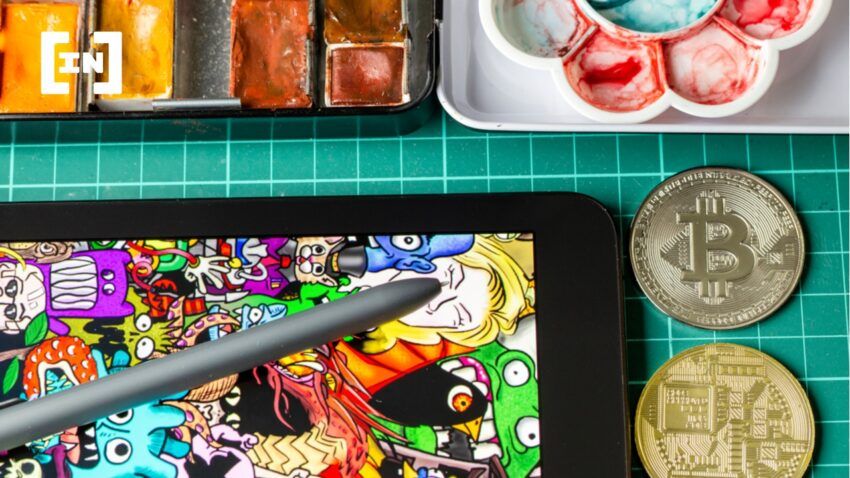 Creators transitioning to Web3
To propel this progress forward, DEIP has launched its Global Ambassador Program. It was designed to encourage individual creators to go back into their communities and spread news about and grow interest in the wide range of Web3 tools available. It looks for creators and influencers who are already plugged into their respective industries. These creators have a clear understanding of the challenges and potential ahead of them. And, a network of like-minded geniuses working alongside them.
We have revealed several tools that make it easier for creators to move to Web3 – social tokens, NFTs, smart contracts. All of them provide creators with copyright, confirm the uniqueness of their work and become an opportunity to monetize their work.
Web3 represents a move toward a brighter, more empowered and less restrictive future for people working to create value in the world.
It's time to move away from the monoliths of Web2, and at long last, all the members and beneficiaries of the creator economy have the tools and protocols with which to do so.
About the Author

Alexey Kulik is the Chief Architect and Co-Founder of DEIP. He is the distributed systems architect and entrepreneur. Holds a degree in Computer Science, and has designed distributed systems in medicine, logistics, finance and intellectual property management for 10 years. A frequent public speaker and a lecturer at the Belarusian National Technical University and the Web3 Academy.


Got something to say about creators, web3 or anything else? Write to us or join the discussion in our Telegram channel. You can also catch us on Tik Tok, Facebook, or Twitter.
Disclaimer
In compliance with the Trust Project guidelines, this opinion article presents the author's perspective and may not necessarily reflect the views of BeInCrypto. BeInCrypto remains committed to transparent reporting and upholding the highest standards of journalism. Readers are advised to verify information independently and consult with a professional before making decisions based on this content.