Blockchain development and research firm nChain has just been granted a patent for blockchain-enforced smart contracts.
The patent specification is freely available on Google Patents and consists of a
60-page document
that describes the invention for which a patent is sought and demonstrates some of the applications for which the invention can be used, among other things. The patent was filed in February 2017 and was granted earlier today (November 11, 2019).
Building the Patent Fortress
The summary of the patent is "Registry and Automated Management Method for Blockchain-enforced Smart Contracts."
According to nChain
, the patent expands on a cryptographic technique from another one of its other patent applications titled "Determining a common secret for the secure exchange of information and hierarchical, deterministic cryptographic keys". In a
public discussion
with the CEO of the Frontier Network, Eric Van Der Kleij at the CC Forum on Blockchain, the
self-described founder of Bitcoin
, Craig Wright, provided some clarity on what nChain's growing list of patents means for the blockchain industry as a whole. In gist, Wright notes that although nChain might hold the patents to several key blockchain technologies, other companies will be free to use its intellectual properties under the condition that they pay a licensing fee, whereas developers working on
Bitcoin SV
will not be charged licensing fees.
Besides smart contracts, nChain also has patents pending for a host of other seemingly crucial blockchain technologies, such as Lightning—a second-layer scaling solution that has already been implemented for several blockchains, including Bitcoin and
Litecoin
. As of mid-October, Craig Wright claims that nChain has a total of 826 filed patents, 1,450 in the pipeline and around 200 granted. Craig Wright hopes that by building a so-called 'patent fortress' nChain will be able to better direct how the blockchain and cryptocurrency industry moves, while re-inforcing Bitcoin SV as the 'default' blockchain ecosystem.
The Trolling Begins
Since news of the patent broke, various Bitcoin SV proponents have already begun taking shots at other smart-contract capable blockchains, with
Ethereum
, in particular, receiving much of the attention. On Twitter, one Bitcoin SV maximalist
issued
a "final warning" to ether (ETH) holders, while seemingly mockingly asking Ethereum's Vitalik Buterin what a fair licensing fee would be. Likewise, the Bitcoin SV subreddit has lit up with a
discussion
on the topic, with much of the discussion centered around whether the patent is actually enforcible—given that Ethereum and several other blockchains have been around prior to the filing of the patent.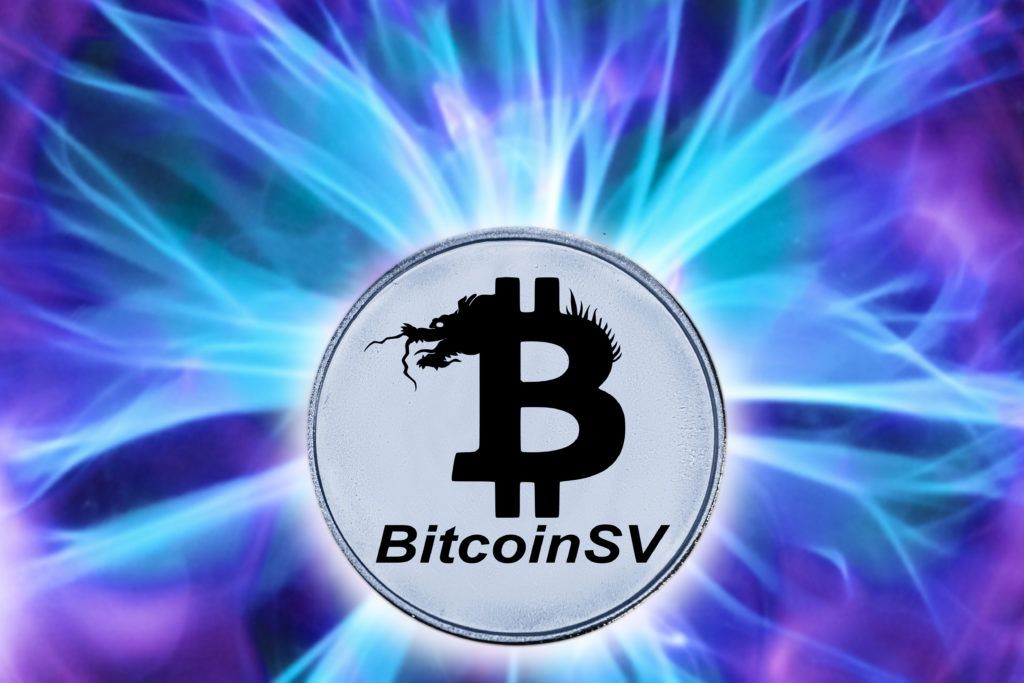 However, given that most countries use the first-to-file system for the protection of original inventions, the prior art argument may not be valid. However, given the fact that nChain recently
hired
a lawyer to protect its intellectual property, it appears that the company will be looking to crack down on any patent infringement.
---
Did you know you can trade sign-up to trade Bitcoin and many leading altcoins with a multiplier of up to 100x on a safe and secure exchange with the lowest fees — with only an email address? Well, now you do! Click here to get started on StormGain!
Disclaimer
All the information contained on our website is published in good faith and for general information purposes only. Any action the reader takes upon the information found on our website is strictly at their own risk.