The potential for blockchain technology to revolutionize the banking industry has been hotly debated. Devotees suggest that the technological basis for Bitcoin is the next big thing, but others — like Bundesbank — are more skeptical.
The president of Bundesbank, Germany's central bank, has
stated
that a trial project utilizing the nascent technology to settle transactions is slower and more expensive than legacy solutions. The experiment, which it began in 2016 with Deutsche Boerse, appears to be a failure.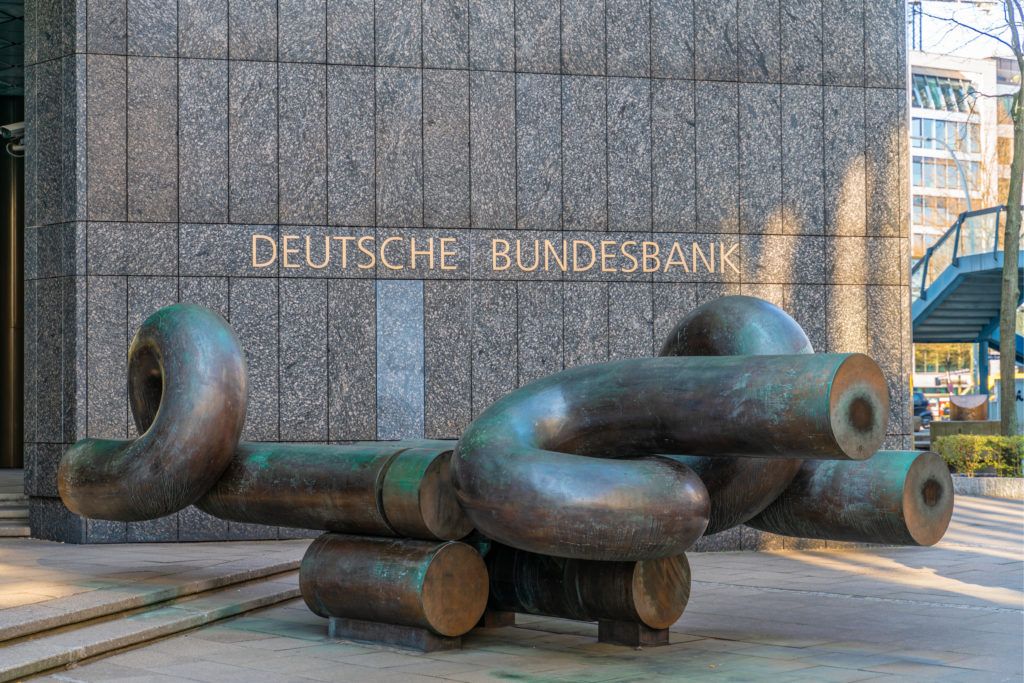 Bundesbank: Blockchain Is Not A 'Real Breakthrough'
Bundesbank has already attempted to create its own
distributed ledger system
for processing transactions. While secure and effectively able to accomplish all that a traditional system can, it simply doesn't measure up. Stated Jens Weidmann, Bundesbank president:
The blockchain solutions did not fare better in every way: the process took a bit longer and resulted in relatively high computational costs. Similar experiences have been made elsewhere in the financial sector. Despite numerous tests of blockchain-based prototypes, a real breakthrough in application is missing so far.
Others seem to confirm this view, indicating that blockchain is simply not fitting a niche. They suggest that, while perhaps useful, it hasn't generated the necessary traction to be useful.
Blockchain: still a hammer looking for a nail https://t.co/2N4rcmdFpk

— Paul Krugman (@paulkrugman) May 30, 2019
Disrupting or Replacing?
Of course, many argue that the technology is still in its most basic form. The creation of
Bitcoin (BTC)
effectively generated an entirely new type of transaction management system and adoption has been relatively slow. Still, others argue that the issue is not integrating blockchain technology into the legacy banking system, but replacing it altogether. With fears of
recession and economic collapse
looming, many are pointing fingers to the
central banks
— like Bundesbank — as the cause. These new voices have called for a rethink in how money is managed both locally and internationally. Many argue that the costs of banking, and therefore the transaction costs related to Bitcoin, are due to centralized policies.
Central banks have been "powerful in terms of taking volatility out of the market and pumping asset prices up" according to PIMCO.

They can't do that forever.

Consider this your warning to proceed with caution 🙏🏽

— Pomp 🌪 (@APompliano) May 29, 2019
A replacement of the legacy financial systems like Bundesbank with a decentralized option like Bitcoin could massively reduce transaction costs. Much of the checks and balances built into traditional banking models could even be replaced with
distributed ledger technology
in a Bitcoin utopia.
Do you think Bitcoin will be a replacement to legacy financial systems or is blockchain simply too basic to really disrupt the space? Do you agree with Bundesbank? Let us know your thoughts in the comments below!
Disclaimer
All the information contained on our website is published in good faith and for general information purposes only. Any action the reader takes upon the information found on our website is strictly at their own risk.