A small city in Canada was shaken when thieves attempted to steal a Bitcoin ATM from a local shop. Though the thieves were unable to remove the machine, they trashed the business.
Kelowna is a small Canadian city, the third-largest in British Columbia. The sleepy town was the site of the Snowboarding comedy films Shred and Shred 2 but otherwise does not make many headlines.
But on the morning of Oct. 7, 2020, the sound of shattering glass shocked one deli worker. L & D Meats, the local neighborhood eatery, was destroyed by a break-in and left out of commission.
However, the thieves were not after the meat or the cash register, but a Bitcoin ATM, writes the Vernon Morning Star.
Bitcoin Business as Unusual
Sadly, the Bitcoin ATM in question belonged to Mike's Produce, a small shop next door, and not L&D. After breaking into Mike's, the perpetrators attempted to pick up the ATM and load it onto their vehicle.
When they were unable to do so, a store employee told reporters, they high-tailed it. Unfortunately for L&D Meats, they backed their white pick-up truck through the deli's front wall in the process.
The break-in left the property severely damaged, and the business was forced to close.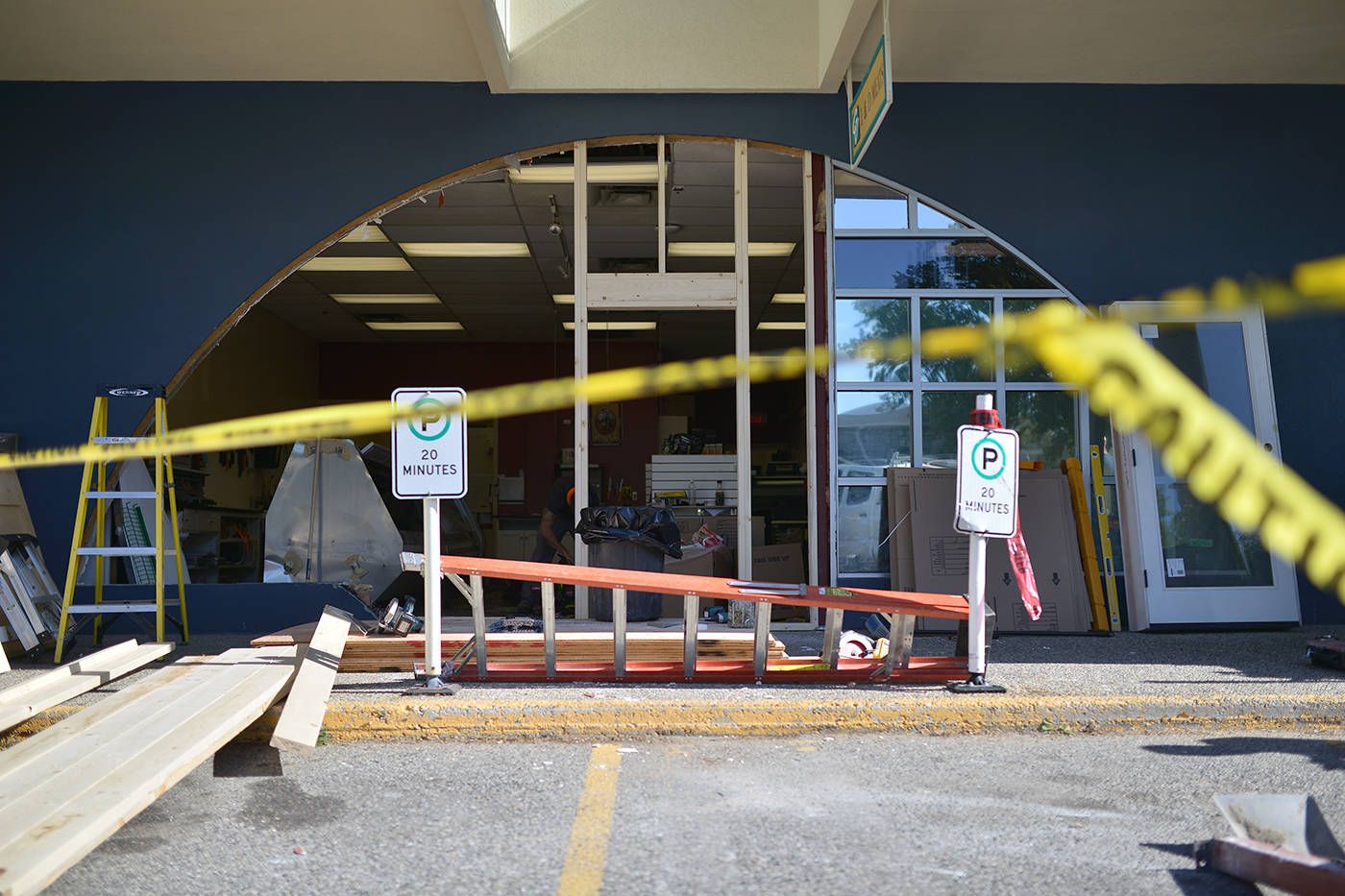 Timing Is Everything
If business was not hard enough these days, this incident made things worse. Owner Don Favell said that the timing of the incident was awful, as Canadian Thanksgiving (Monday, Oct. 12) is just around the corner. This is a holiday for which the deli usually supplies pre-ordered meat.
Luckily, Favell assured customers would receive their orders, even without a storefront. He told reporters,
They will get their turkeys.
Canadian Crime
The small city is not totally naïve to lawbreaking. Crime in Kelowna spiked in the mid-2010s before the Cannabis Act of 2018 legalized the plant. At the time, the Marijuana arrest rate for the town was 251 per 100,000, the highest in Canada.
Favell said he was robbed once before, in 1996, the first year the deli opened. Fortunately, the damage should be covered by insurance.
Bitcoin ATMs have grown in popularity. On Oct 17, 2020, financial services firm AksjeBloggen found over 10,000 Bitcoin ATMs worldwide.
The region is also a vanguard for Bitcoin ATMs as the first one opened in Vancouver, British Columbia in 2013.
Disclaimer
All the information contained on our website is published in good faith and for general information purposes only. Any action the reader takes upon the information found on our website is strictly at their own risk.