Whether you are a cryptocurrency beginner looking to purchase Bitcoin for the first time or a seasoned professional trader looking to maximize profits and minimize risk, choosing the right exchange can seem like a daunting task. With hundreds of different exchanges now competing for attention, it is now more important than ever to ensure you are using the one that is most suitable for you.
Update
: Read our latest comparative in our article:
11 Best Cryptocurrency Exchanges for Trading Bitcoins
In our honest review of Bitstamp, we break down the pros and cons of trading on Europe's oldest cryptocurrency trading platform. We examine everything you might want to know about Bitstamp while scrutinizing its reputation, trading features, fee schedule, customer support options, and more!
What is Bitstamp?
Bitstamp was launched in 2011 by Damijan Merlak and Nejc Kodrič with the aim of offering a European alternative to Mt. Gox — the largest cryptocurrency trading platform at the time. Starting with just €1,000 and two laptops in a garage, the two early cryptocurrency pioneers grew Bitstamp into a European phenomenon. The exchange exploded in popularity to quickly establish itself as Europe's leading cryptocurrency exchange. Bitstamp has remained at the forefront of the industry in terms of
security
and regulatory compliance ever since. In October 2018, a majority stake in Bitstamp was
purchased by Belgian investment firm NXMH
for an undisclosed amount. Despite the sale, Bitstamp states that the mission, leadership, and vision of the company will remain intact — while customers should not expect the exchange to change how it operates. With offices in London, Luxembourg, and New York, Bitstamp has a major focus on European markets. It also offers its trading services to customers worldwide. Currently, users in the European Union, as well as a large list of other countries, are able to purchase Bitcoin (BTC) with a debit or credit card. This list includes Australia, China, Jamaica, Japan, and Switzerland — but does not include the United States or Canada.
| | |
| --- | --- |
| Mobile Options | Yes |
| Exchange Type | Centralized |
| Company country | Luxembourg |
| Exchange launch | 2011 |
| Deposit Methods | Cryptocurrency/Fiat |
| Withdrawal Methods | Cryptocurrency/Fiat |
| Withdrawal Limits | None |
| KYC | Required |
| Number of Assets | <10 |
| Blocked Countries | None |
| Security | High |
| Reputation | Excellent |
| Fiat Payments | Yes |
| Website | bitstamp.com |
Bitstamp Trading Features
Bitstamp features both simple and advanced trading options and has a great amount of information present in its trading interface — including open buy and sell orders, volume, and the order book displayed as default. In its default layout, the trading interface is suitable for beginner-to-intermediate traders, as there is just enough information to make an informed trade decision without being overwhelming for new traders. Bitstamp also features TradingView integration — including a large variety of technical indicators, candle options, and graphing tools — ensuring even advanced traders have the tools needed to effectively trade cryptocurrencies. The exchange does have its own mobile
trading app
available for both Android and iOS, but it has rather limited set if trading tools and has relatively poor reviews on both Google Play and Apple's App Store. The order selection on the exchange is somewhat restricted, with only Instant Order (simple), Limit Order (advanced), Market Order (advanced) and Stop Order (advanced) options available. These are accessed on the right-hand side of the trading interface, while instant orders can be placed by directly interacting with the chart itself. Bitstamp does not offer margin or derivatives trading. Overall, the exchange has a relatively clunky user interface and is definitely not as easy to navigate as some other exchanges. However, this is redeemed by the sheer variety of trading tools it has on offer — something advanced users will appreciate.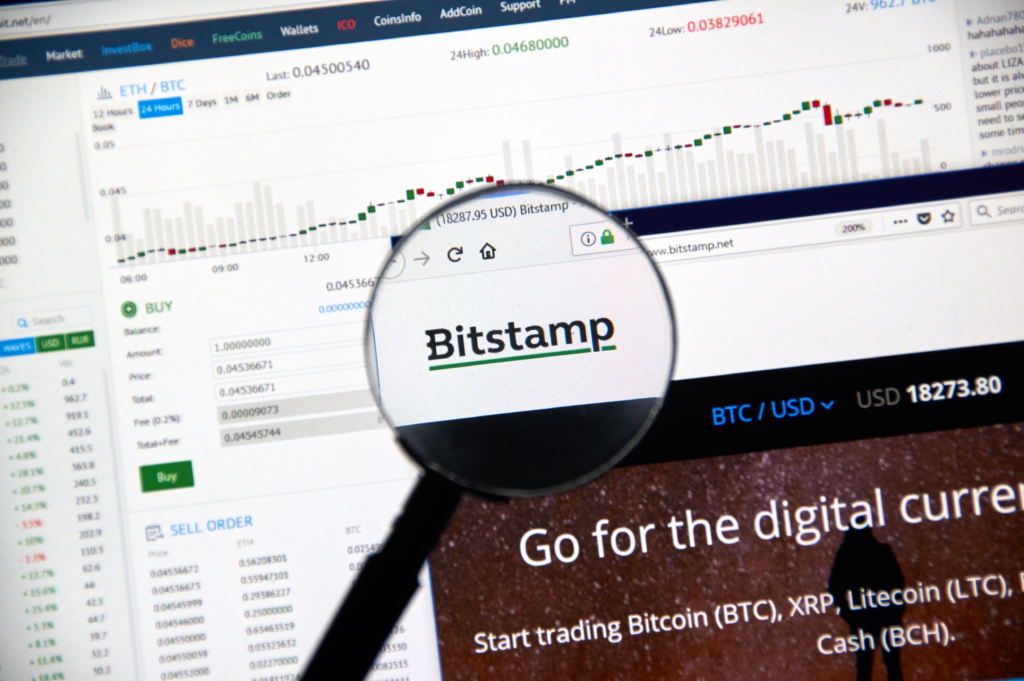 Bitstamp Fees
Bitstamp is highly transparent with the trading fees it charges its users and does not include the same unreasonably-high minimum or maximum purchase and withdrawal amounts seen on some other exchanges. Like many exchanges, Bitstamp incentivizes high-volume traders by offering a tiered fee schedule — starting at 0.25 percent on all trades for those with <$20,000 in monthly cumulative trade volume. At the lowest end of the scale, high-volume traders are charged as little as 0.10 percent on their trades if a monthly trade volume about $20 million is reached. All non-USD trades are converted to the USD equivalent using a spot exchange rate at the time of the trade. The fees for deposits and withdrawals vary depending on the method and amount and are competitive with many other popular exchanges — if slightly on the higher side:
SEPA transfer: Deposits are free, withdrawals are charged a flat €0.90 fee.
Credit Card Purchases: Charged at five percent of the purchase amount An additional fee may be charged by your card issuer.
International Wire Transfer: 0.05 percent fee for deposits, with a minimum fee of 7.50 USD/EUR and a maximum of 300 USD/EUR. Withdrawals are charged at 0.09 percent, with a minimum fee of 15 USD/EUR and no maximum fee.
Cryptocurrencies: Bitstamp does not charge a fee for depositing or withdrawing cryptocurrencies. You will, however, be charged the standard transaction fee for deposits.
Bitstamp enforces a minimum trade amount of five EUR for EUR trading pairs, five USD for USD trading pairs, and 0.001 BTC for BTC trading pairs.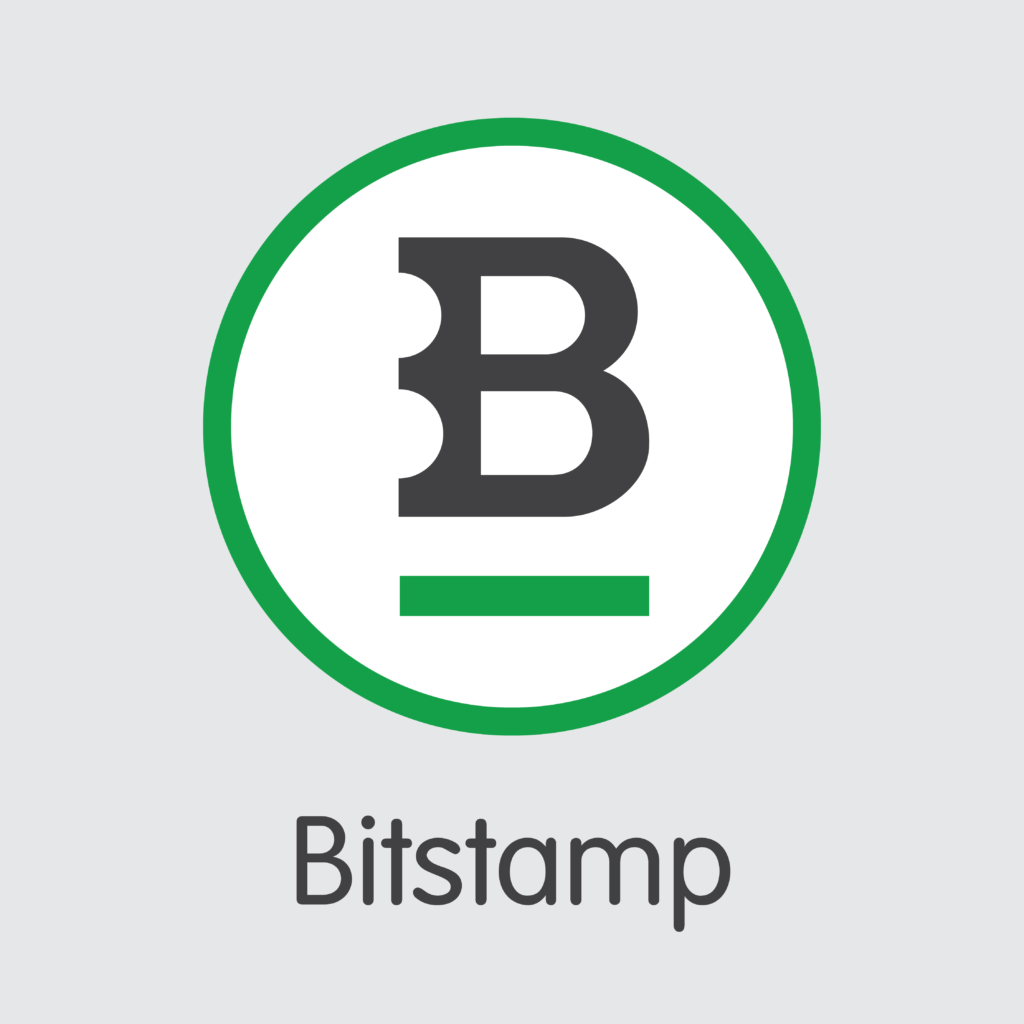 Bitstamp Transfer Limits
Since the company complies with Know Your Customer (KYC) and Anti-Money Laundering (AML) regulations, you will need to complete several steps to verify your account before you can access most features. Bitstamp offers two types of account verification: personal and corporate. For most users, the personal verification option is the one most relevant, whereas people representing a company or institution would need to complete corporate verification. To verify your personal Bitstamp account, you will need to supply the company with your full name and address, date of birth, and nationality. You will also need to supply the following documentation:
A valid identification document, such as your national ID, passport, or drivers license. A picture of the front and back is required.
Evidence of your current address. This must be dated within the last three months and can be either a utility bill, bank statement, or a government-issued document — such as a tax statement.
After submitting your identity information above, you will also be asked to verify your phone number by receiving a verification code. Following this, the final stage of verification requires you to fill in an additional information form — including questions about your occupation, income, and how you intend to use Bitstamp. Once all verification steps are complete, you will then have unrestricted access to all the features and services available on the Bitstamp website — allowing you to trade cryptocurrency,
buy bitcoin
, and make withdrawals with a variety of payment methods. Unlike many exchanges, Bitstamp does not appear to place any limits on how much you can deposit, withdraw, or purchase per day. Once your account is verified, you have (practically) free reign of the place and should not be bothered for additional information — unless your account starts displaying suspicious activity.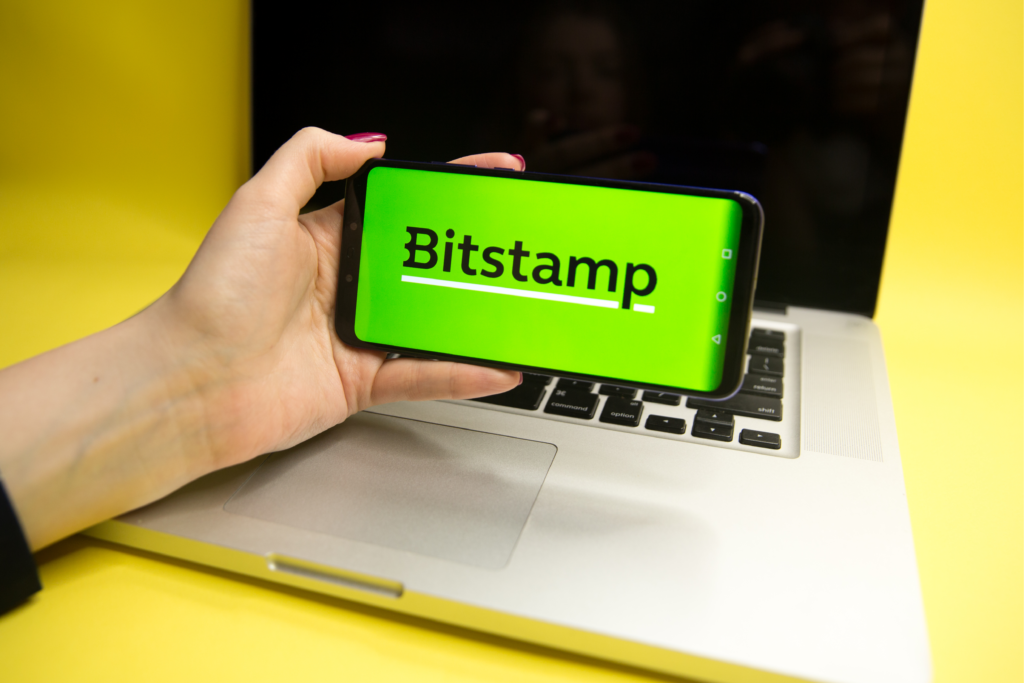 Asset Selection
When it comes to digital asset selection, Bitstamp has one of the smallest on the market. It only supports a grand total of five major cryptocurrencies. However, Bitstamp does support five of the six largest cryptocurrencies by market capitalization — and only lists assets that have demonstrated their strength time and time again. The cryptocurrencies available for trade on Bitstamp are Bitcoin (BTC), Ripple (XRP), Litecoin (LTC), Ethereum (ETH) and Bitcoin Cash (BCH). The exchange also includes fiat wallets for the US Dollar (USD) and Euro (EUR). In total, Bitstamp offers 14 different cryptocurrency trading pairs, with all digital assets being tradeable against the USD, EUR, and BTC. Bitstamp is also one of the few Bitcoin exchanges that offer EUR/USD trading — allowing you to take advantage of fiat currency market movements. Since Bitstamp only features a somewhat limited selection of cryptocurrencies, traders and investors looking to get to grips with less-established coins will need to look elsewhere. As of yet, Bitstamp does not support any stablecoins or Ethereum-based tokens, though these are commonly found on competitors' trading platforms. However, because of its restricted asset selection, Bitstamp is able to maintain great liquidity for all assets — ensuring funds can be quickly liquidated if needed.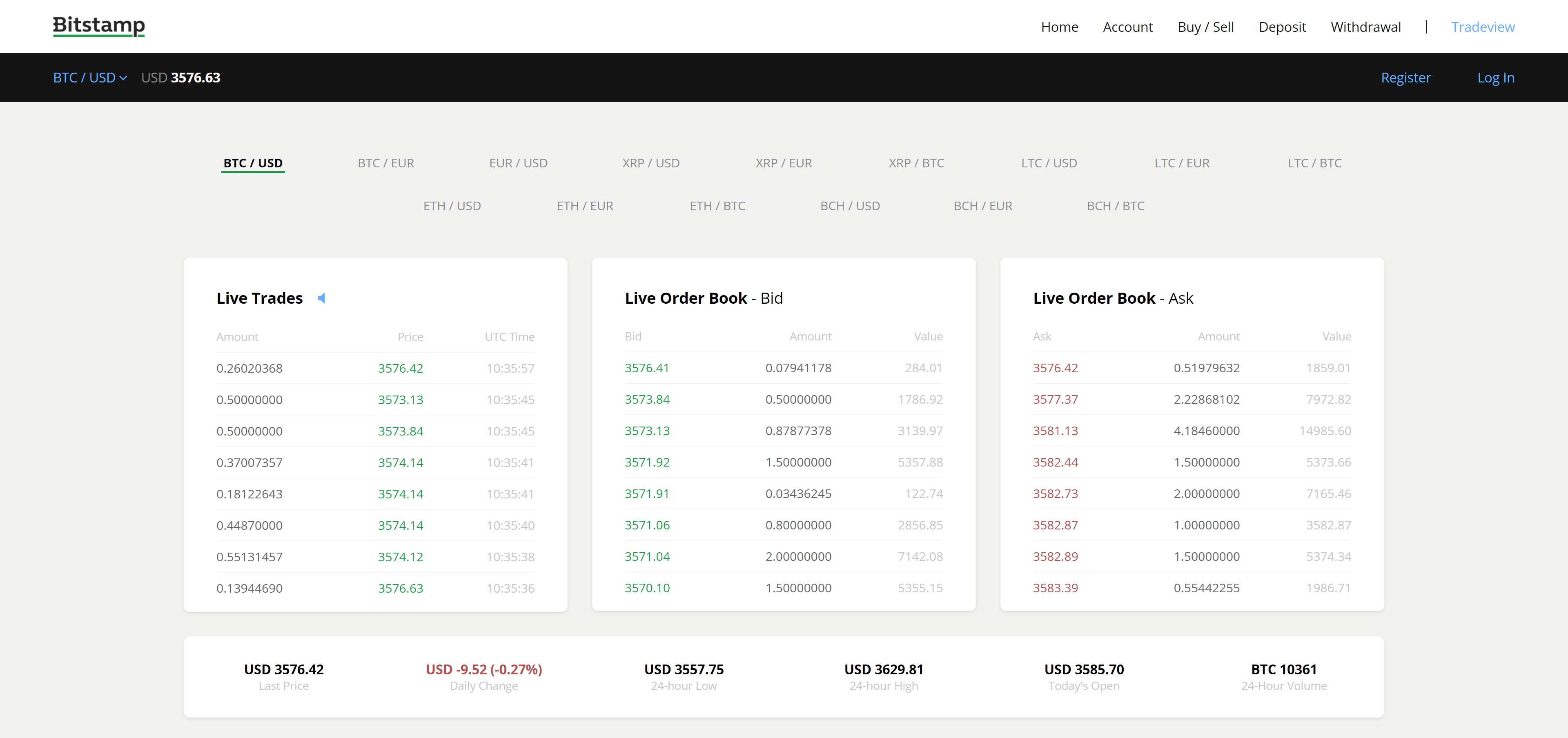 Bitstamp Trading Volume
Being one of the very first cryptocurrency exchanges launched, Bitstamp has had plenty of time to build a name for itself in the market — leading it to become one of the biggest names in the business. By far, the most popular trading pair on the platform is BTC/USD, often exceeding $30 million in daily trade volume — accounting for almost half of all Bitstamp trade volume. The pair is currently one of the largest for BTC/USD volume across all exchanges. ETH/USD and LTC/USD are also very popular and typically achieve a daily trade volume between $5 and $10 million each. In total, Bitstamp usually sees more than $1 billion traded on its platform every month, placing it in the top 50 largest exchanges by total volume. Since Bitstamp offers such excellent volume for all of its trading pairs, it is very well protected against the pump-and-dump issues that smaller exchanges often face.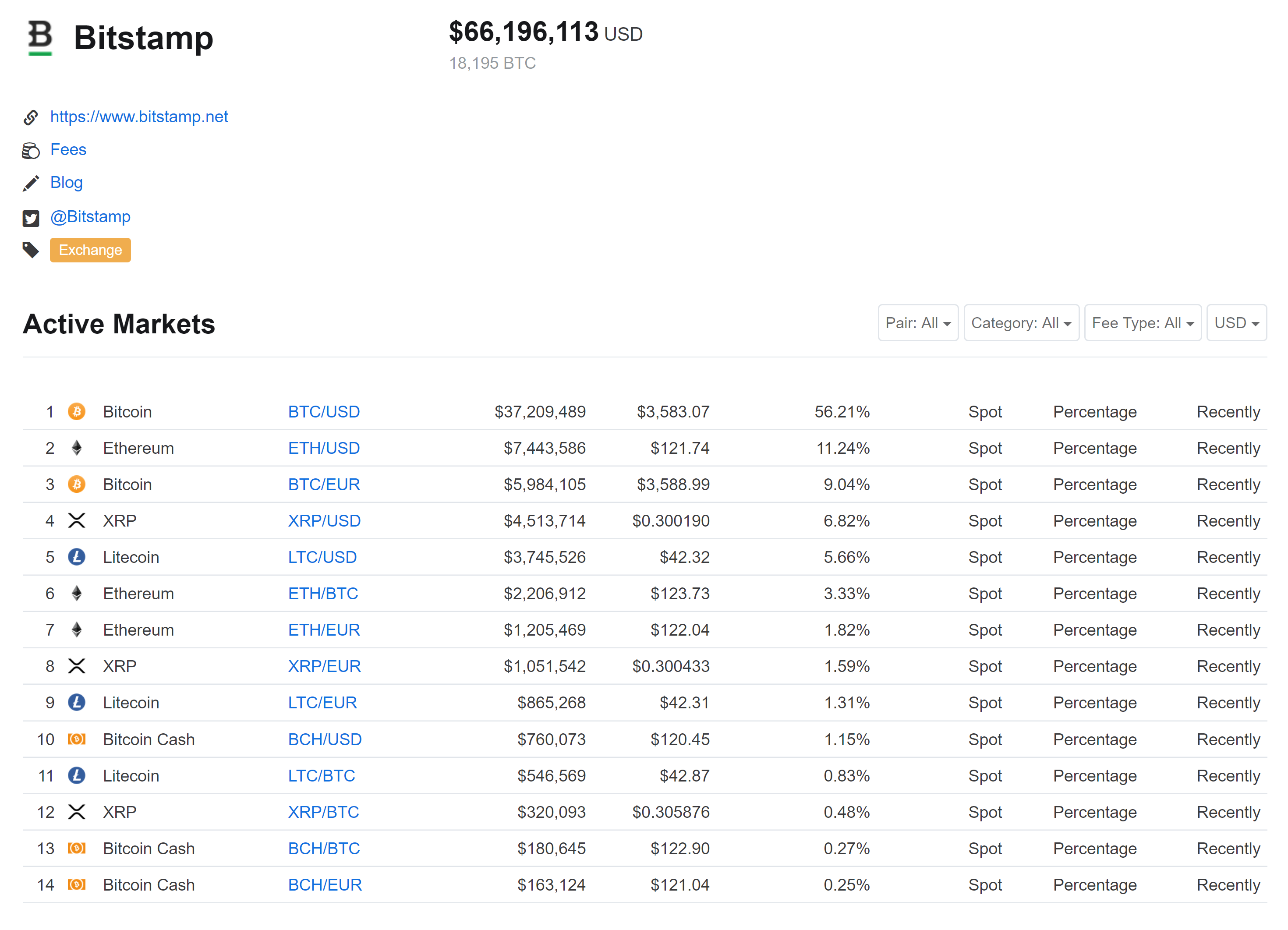 Bitstamp Reputation
Bitstamp is, without question, one of the most reputable cryptocurrency exchanges and has formed several promising partnerships over the years. It was the first exchange to partner with Ripple's XRP incentive program and also became the fourth xRapid partner. Besides this, Bitstamp has also formed notable partnerships with Swiss banking group Dukascopy and Swissquote — demonstrating its strength within the industry. Unlike many cryptocurrency exchanges that report a fake trading volume to rank services such as CoinMarketCap, a recent transparency report by the Blockchain Transparency Institute found that Bitstamp's
reported and actual trade volume
are closely related. Wash trading does not appear to be a problem. In 2016, Bitstamp became the first nationally licensed cryptocurrency exchange after being granted a payment institution license in Luxembourg — allowing it to legally do business in all EU member states. However, despite the features and apparent reputation of Bitstamp, it has managed to develop a somewhat negative reputation on Trustpilot — achieving an abysmal 1.6-star rating. More than half of all Bitstamp reviews on Trustpilot are negative, with the great majority of these complaints being related to extremely long withdrawal times or poor customer support.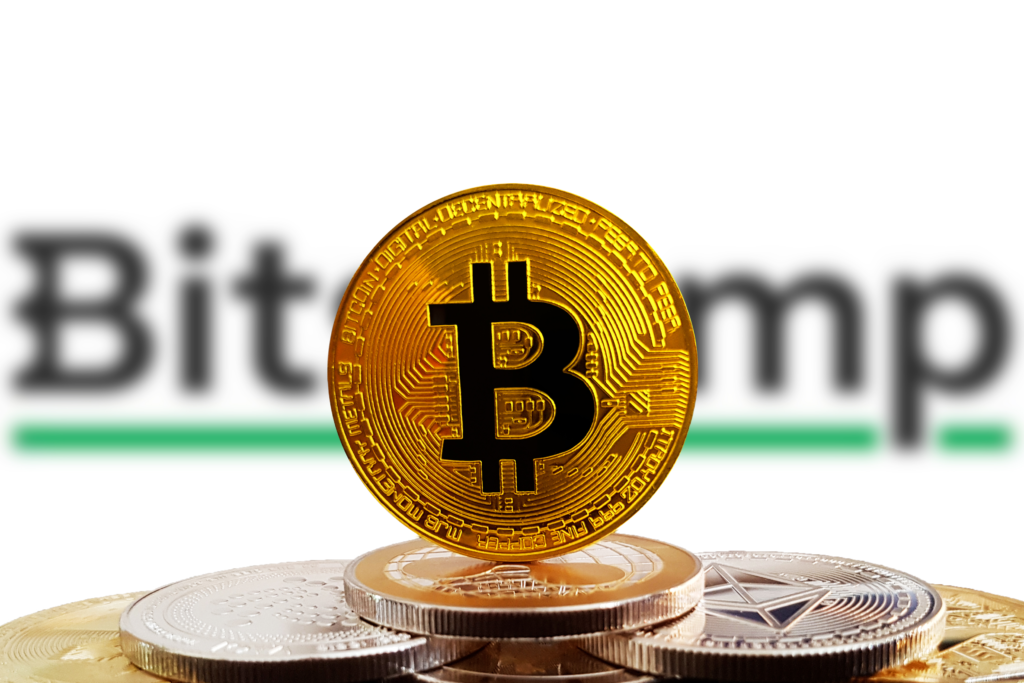 Is Bitstamp Safe?
Like many cryptocurrency exchanges, Bitstamp does not have a flawless history when it comes to protecting user funds. The exchange has been compromised several times, with the most recent occurrence being in January 2015. At that time, 19,000 BTC — then worth around $5 million — was stolen from Bitstamp's hot
wallet
. This was the last time the platform was compromised. Since then, the exchange appears to have learned its lesson and now stores 98 percent of its user funds in cold storage. The hot wallet is also protected by multi-signature verification, ensuring contained funds cannot be stolen — even if Bitstamp is compromised. Funds stored on cold storage are audited by one of the big four accounting firms on a yearly basis. In terms of additional security options, Bitstamp offers device-based two-factor authentication, allowing you to set your mobile device as a second layer of security by requiring you to enter an authentication code to complete sensitive actions, such as the withdrawal of funds. Bitstamp does not offer more advanced security features such as automatic IP locking or multi-signature support but does include mandatory confirmation emails and also uses Pretty Good Privacy (PGP) to ensure that any documents transmitted to the exchange are encrypted, effectively protecting your identity. Bitstamp does not include insurance for any funds stored on the exchange, despite some rumors claiming the opposite.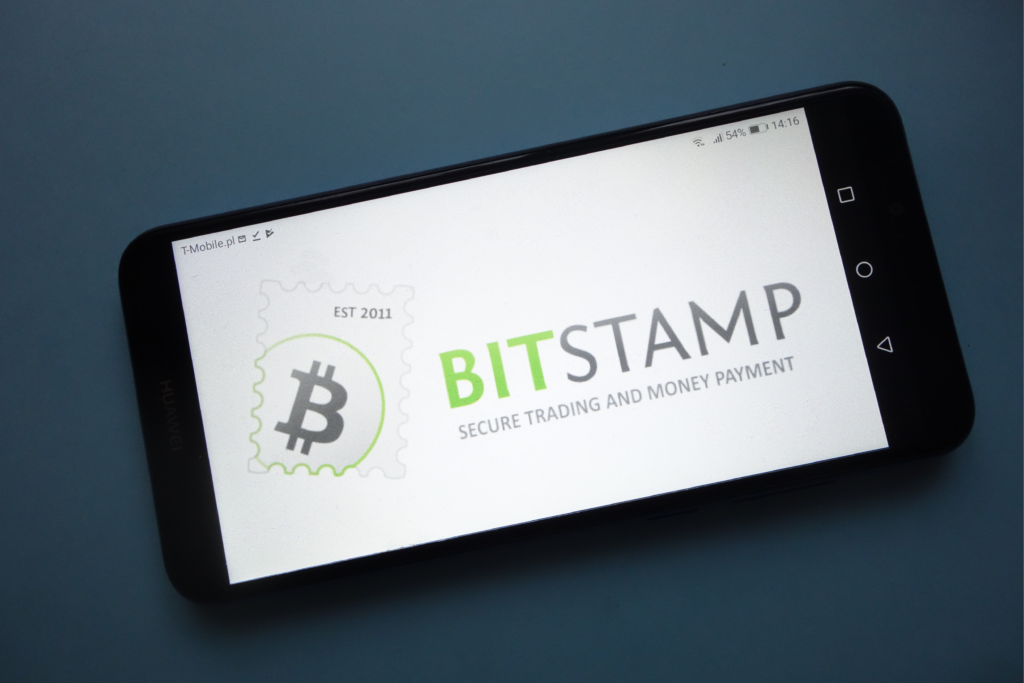 Bitstamp Withdrawal Time and Options
Bitstamp is one of the few trading platforms that allow users to withdraw their funds as gold, instantly converting your Bitstamp USD balance to Good Delivery Gold Bars minted by Argor Heraeus, one of Switzerland's largest gold refiners. The gold withdrawal is only available to EU customers at present and delivery is fully tracked and insured. Those wishing to get their hands on their gold sooner can also collect it from the Moro company premises in Slovenia free of charge. Besides this, Bitstamp users can also withdraw their funds using Bitcoin (BTC), Ripple (XRP), Litecoin (LTC), Ethereum (ETH) and Bitcoin Cash (BCH), with most cryptocurrency withdrawals being processed within minutes and included in one of the next few blocks. Lastly, USD and EUR balances can be withdrawn by SEPA and international wire transfer to your bank account. These withdrawals take several days to be processed by Bitstamp and then a further 2-5 business days to reach your account by international bank transfer — or 2-3 business days if using SEPA.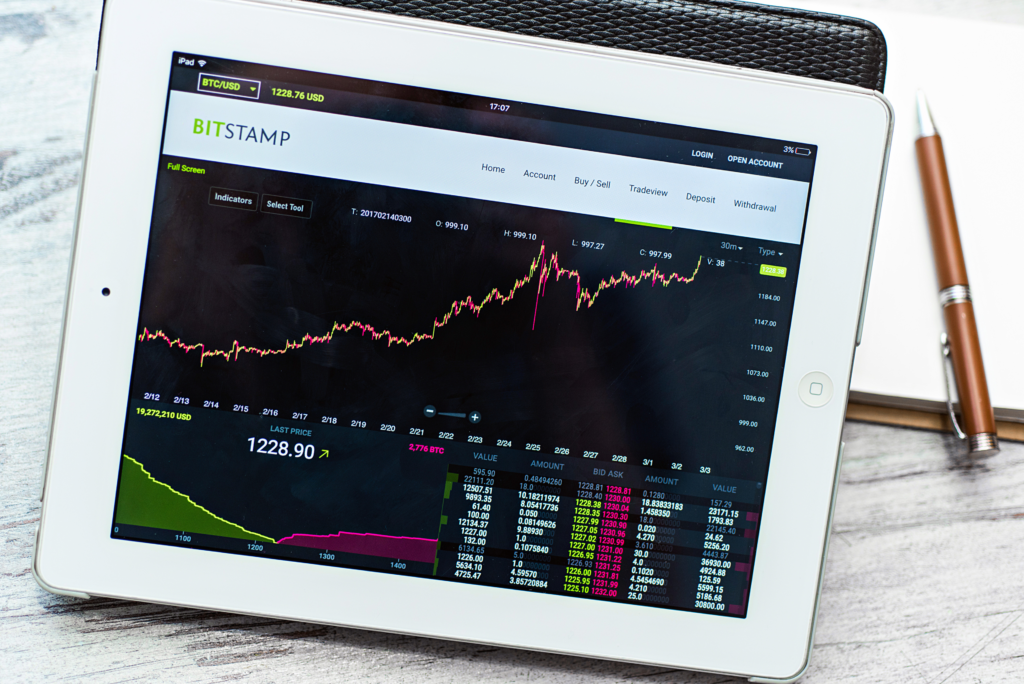 Who Does Bitstamp Report To?
According to its FAQ, Bitstamp is bound by the Foreign Account Tax Compliance Act (FATCA), which means that it must report financial accounts held by users from the US, as well as foreign entities in which US taxpayers hold a substantial ownership interest, to the
Internal Revenue Service (IRS)
. It appears that this obligation is only related to users with more than $10,000 in their account balance in any tax year. Bitstamp states that it may also share your personal data with law enforcement, data protection authorities, and/or government officials if it is required to do so by law or if illegal activity is detected. Since Bitstamp is one of the few FATCA-compliant cryptocurrency exchanges, however, the extent to which Bitstamp complies with FATCA is uncertain — as is whether or not this reporting process is automatic or manually requested by the IRS.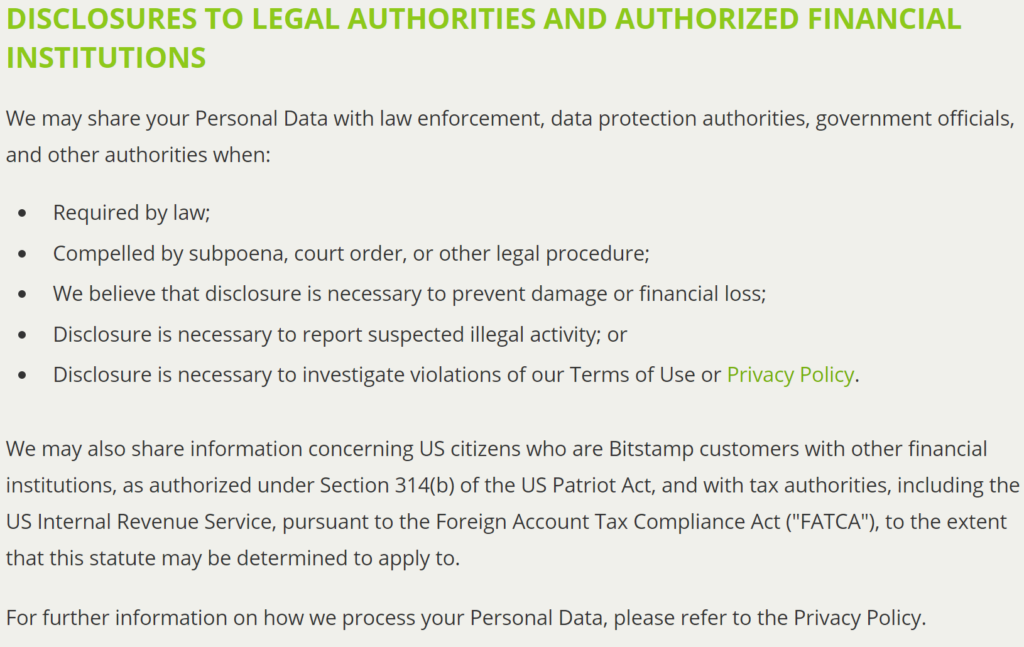 Bitstamp Customer Support
Bitstamp is renowned for offering an excellent customer support team and for providing a great variety of different support options to its users. The first line of support on the website is its comprehensive FAQ, covering the most common questions and issues its users are faced with. Beyond this, Bitstamp users have four additional support options to choose from. Unlike many cryptocurrency exchanges, Bitstamp offers telephone support in three countries: Luxembourg, the UK, and the US. This telephone support is provided free of charge, 24/7, for anybody needing basic support or troubleshooting. Generally, telephone support is the quickest way to get a response from Bitstamp, however, the lines can be congested at times, particularly during peak hours. Users can also reach out to Bitstamp via its dedicated support email and Twitter account, —with most issues usually being handled within 2-3 days. Bitstamp also offers a support ticket system that allows users to flag an issue with their account, which will be attended to be staff at the next available opportunity. Bitstamp currently does not offer an estimated timeframe to respond to support queries but user reports indicate that they are generally quick to resolve issues. However, during periods of high demand, Bitstamp support typically experiences extensive delays and the company has found itself unable to promptly respond to the issues of its users on several occasions.
Our Review
All-in-all, Bitstamp is an excellent exchange with a great balance of features that make it suitable for both those first beginning to come to grips with cryptocurrencies as well as more advanced traders and professionals. Although the exchange does not offer a huge variety of assets for trading, the few assets it does support have excellent volume. Security features and support offered by the platform make Bitstamp a great choice for part-time traders and those looking to deal with considerable values. However, with fees somewhat on the high side for international customers, Bitstamp remains best suited for those residing in Europe. The ability to withdraw in gold makes Bitstamp unique among the European exchanges, allowing users to easily hedge their risks with a less volatile commodity.
Disclaimer
All the information contained on our website is published in good faith and for general information purposes only. Any action the reader takes upon the information found on our website is strictly at their own risk.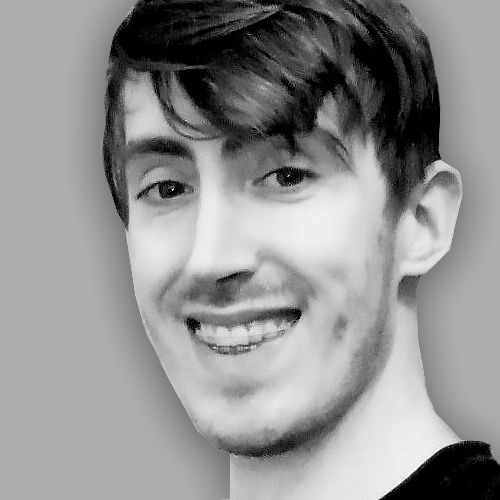 After obtaining a Masters degree in Regenerative Medicine, Daniel pivoted to the frontier field of blockchain technology, where he began to absorb anything and everything he could...
After obtaining a Masters degree in Regenerative Medicine, Daniel pivoted to the frontier field of blockchain technology, where he began to absorb anything and everything he could...
READ FULL BIO
Sponsored Sponsored