Bitcoin
has now successfully halved its block rewards for the third time, and the counter has been reset on another four years. The event went without hitch, and there was even a hidden message buried in that final block.
The countdown to the next
Bitcoin halving
now stands at 1,458 days, as the hype and buzz of the previous halving dissipate into the digital dust with little fanfare. A secret message was embedded into the final block rewarding 12.5 BTC and is possibly a warning of things to come.
Headline Hidden in Final Bitcoin Block
Self-proclaimed cypherpunk and CasaHODL founder, Jameson Lopp [@lopp], tweeted that there was a
hidden headline
in the coinbase transaction of the final block before halving.
The final Bitcoin block with a subsidy of 12.5 BTC was mined by @f2pool_official and contained the following message in its coinbase transaction: NYTimes 09/Apr/2020 With $2.3T Injection, Fed's Plan Far Exceeds 2008 Rescue
The final block before the halving was
629999
, and the message can be seen on blockchain explorers. The 'coinbase' (sometimes called 'generation') transaction refers to the first transaction on a new block. Miners can add strings of text to the coinbase transaction using
scriptSig
, and it appears that F2pool has done just that with their satirical epistle.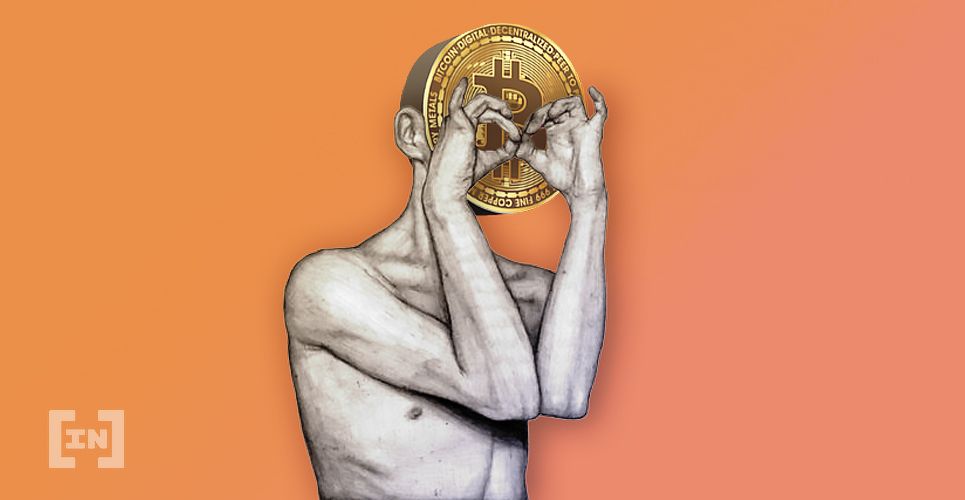 The
actual article
dates back to early April when the U.S. central bank ramped up its fiscal stimulus packages. It reported that the Federal Reserve would use Treasury Department funds to buy municipal bonds and expand corporate bond-buying programs to include riskier debts. It's not the first time an ironic missive has been embedded into a block.
Satoshi Nakamoto
himself did exactly that in
Bitcoin's genesis block
back in 2009. This too was a headline regarding alarming banking bailouts:
The Times 03/Jan/2009 Chancellor on brink of second bailout for banks
A decade on, the
monetary madness
exacerbated by central banks has reached levels of such extremity that there appears to be no reprieve in sight. One can only wonder at what the headlines will look like in another four year's time.
Post Halving BTC Prices
Bitcoin prices have continued to slip since its
big weekend dump
. An intraday low of $8,200 was hit during late U.S. trading on Monday and further losses are looking likely as the halving hype wanes and traders take profits. Many miners, now receiving just half the block reward compared to yesterday, may need to power down rigs as a further weakening price could accelerate losses. A period of consolidation for several months is expected when the bottom is reached during this micro-cycle.
Disclaimer
All the information contained on our website is published in good faith and for general information purposes only. Any action the reader takes upon the information found on our website is strictly at their own risk.