Raoul Pal, the founder of Global Macro Investor and Real Vision Group, took to
Twitter
to point out that global financial markets and currencies are at a very fragile point. In a volley of tweets, Pal claimed that with the dollar rising at an uncontrollable rate, we could witness all major Asian currencies falling by 20 percent or more. He added that
Bitcoin
(BTC) is gaining popularity as an alternative system.
And $BTC #Bitcoin is doing its job of suggesting an alternative system is gaining in probability (it trades like call option on a new system, in my mind). The price moves are so ENORMOUS (and thus the increase in probabilities are so FAST) that you have to use log charts… pic.twitter.com/ug5bb7P3Lf

— Raoul Pal (@RaoulGMI) August 7, 2019
Bitcoin Could Become an Alternative Financial System
Raoul Pal was among the few investors who predicted the 2008 recession caused by subprime mortgages. He said that investors should look at the US dollar for signs of increasing stress on the system, which could result in another financial meltdown similar to 2008. The dollar is at its highest level since 2002, according to the Federal Reserve's Broad Trade Weighted Dollar Index.
Speaking
on the Stephen Livera Podcast on 29 July, Pal said that if the global money supply and debt are worth 80 trillion dollars and if there is a 10 percent probability of an alternative financial system to rise, such a system would be valued at approximately 8 trillion dollars. However, Bitcoin's current market capitalization is hovering around 200 billion dollars.
#bitcoin Stock-to-Flow model made with only 2009-2012 data (black):
– correctly predicted $200-800 price after 2012 halving
– predicted $6-10k price after 2016 halving
– predicts $100k after 2020 halving
– $1mln after 2024
Updating model with new data lowers the prediction a bit. pic.twitter.com/hzwEXUN7XJ

— PlanB (@100trillionUSD) May 7, 2019
Pal suggested that if there is even a small market demand for an alternative financial system, Bitcoin is currently "ludicrously undervalued". He said that he believes that Bitcoin is worth betting on in the long term since the potential rewards far outweigh the accompanying risks. He also referenced to cryptocurrency analyst PlanB's tweet, which suggested that Bitcoin prices may hit the $1 million mark by 2024 after the scheduled halving event next year.
Buy Bitcoin safely and easily
on our partner exchange, Paxful
.
Bitcoin and Gold Showing Same Pre-Crisis Behavior
Pal went on to state that investors have been
searching
for safe-haven assets instead of equity from traditional stock markets. This has resulted in both Bitcoin and Gold reaching their highest ever levels in recent years. According to him, this trend suggests that investors are expecting an impending currency crisis and Bitcoin could become accepted as a new financial system or even currency.
I would not be surprised if BTC performs like gold did 2008-2011. Initial spike on fears of crises, big fall as liquidity crises actually sets in, followed by even bigger rise as real debt/sovereign/currency fears take hold. https://t.co/VqUporq2xE

— Dan McArdle (@robustus) August 7, 2019
Dan McArdle, the co-founder of the analytics firm Messari, said that Bitcoin could behave similarly to how Gold behaved between the years 2008 to 2011. He added that Bitcoin could experience an initial spike on fears of crises, a big fall as liquidity crises set in and finally, an even bigger rise as real debt, sovereign or currency fears take hold. Raoul Pal is popularly known as an early adopter of Bitcoin. He came across the cryptocurrency when some of his clients began mining it when it was just 17 cents, adding that "they were very, very early adopters." Now, the asset is the
world's eleventh largest monetary system
.
Do you believe that Bitcoin's total valuation could rise to $8 trillion within the next few years? Let us know your thoughts in the comments below.
If you are interested in margin trading cryptocurrencies with a multiplier of up to 100x on our new partner exchange with the lowest fees, follow this link to get a free StormGain account!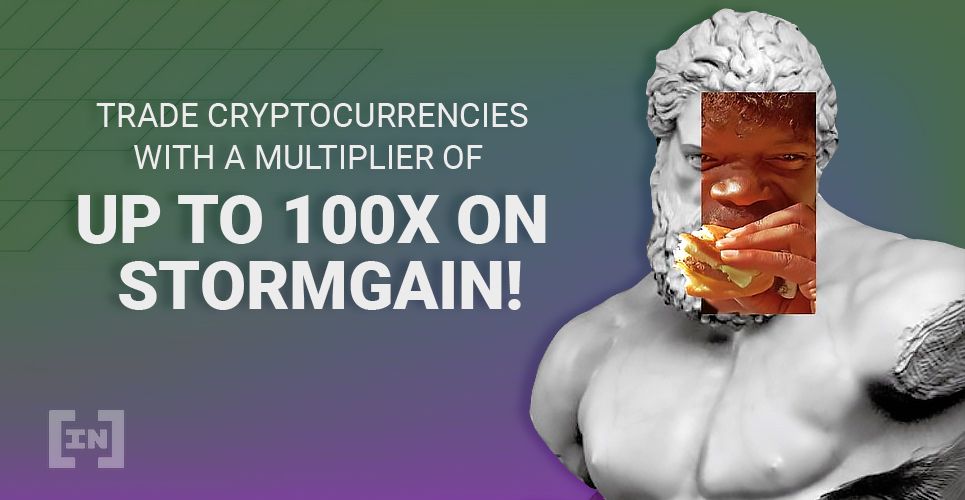 Disclaimer
All the information contained on our website is published in good faith and for general information purposes only. Any action the reader takes upon the information found on our website is strictly at their own risk.