The bitcoin price has started off the week with a bang after gaining about 2% and inching closer to the psychologically important $12,000 threshold. The United States is no longer sticking its head in the
sand
about a central bank digital currency, and it has been a tailwind for the broader crypto markets.
Crypto investors breathed a sigh of relief after the bitcoin price finally took the road less traveled by stocks, the latter of which turned negative amid failed
coronavirus
stimulus talks. The divergence demonstrated bitcoin's independence from the S&P 500, which it has been showing signs of correlation with throughout the pandemic.
Ivan on Tech
, who boasts more than 83,000 followers on Twitter, pointed out the separation between the two asset classes on Twitter. The bitcoin bull also suggested that BTC $20,000 is within sight in 2020, but it has to get past resistance at the $12K level first.
BITCOIN DECOUPLING FROM STOCKS!!!

Historic parabolic Q4 ahead 🤩😍

$20,000 already 2020 realistic

— Ivan on Tech (@IvanOnTech) October 19, 2020
Bitcoin vs. Stocks
Bitcoin may be volatile, but stocks can be finicky and after starting the day trading in the green, things turned south when the prospects of a coronavirus stimulus package took a turn for the worse once again. But this time bitcoin took the road less traveled, proving that it still has a mind of its own.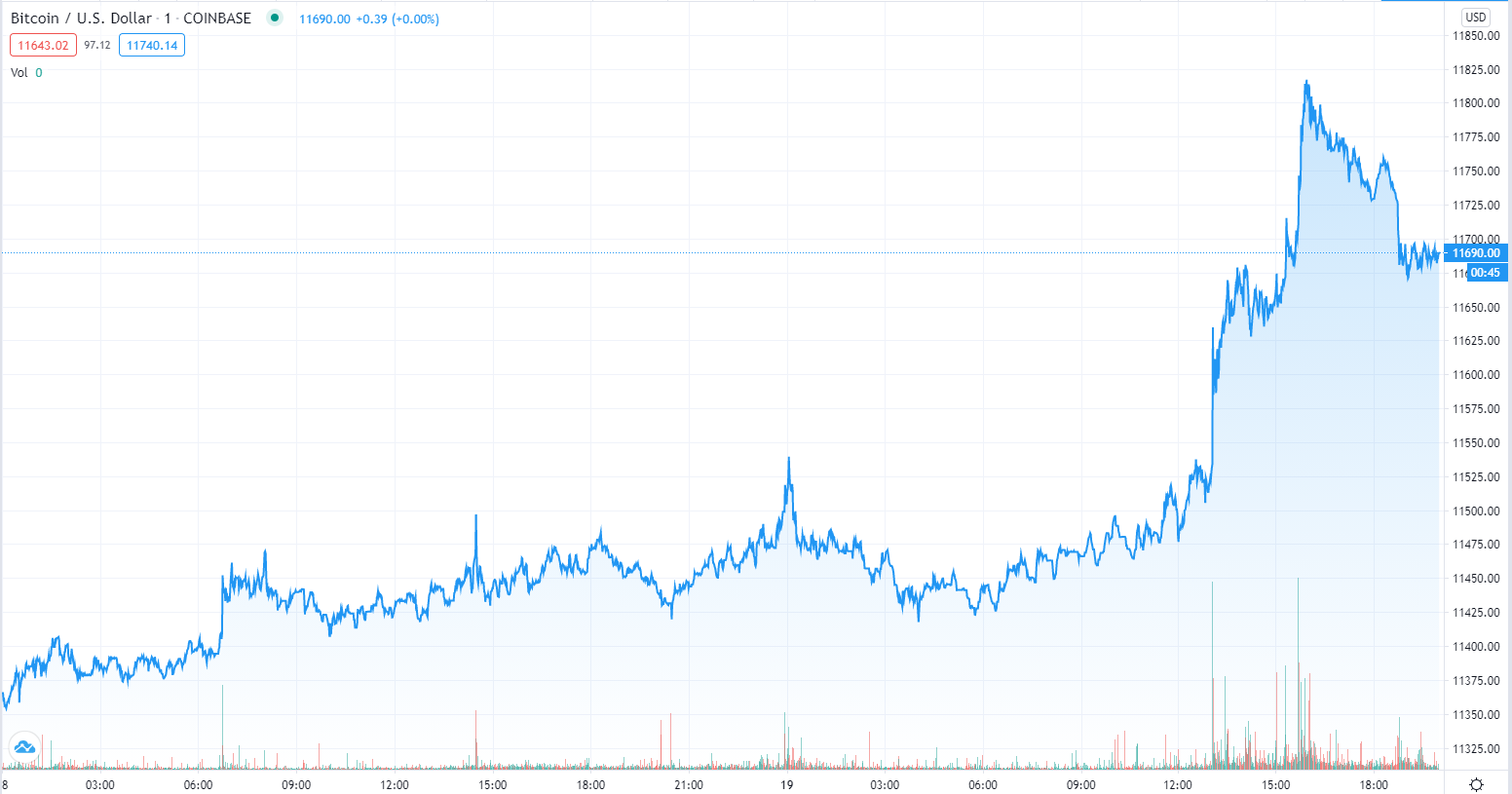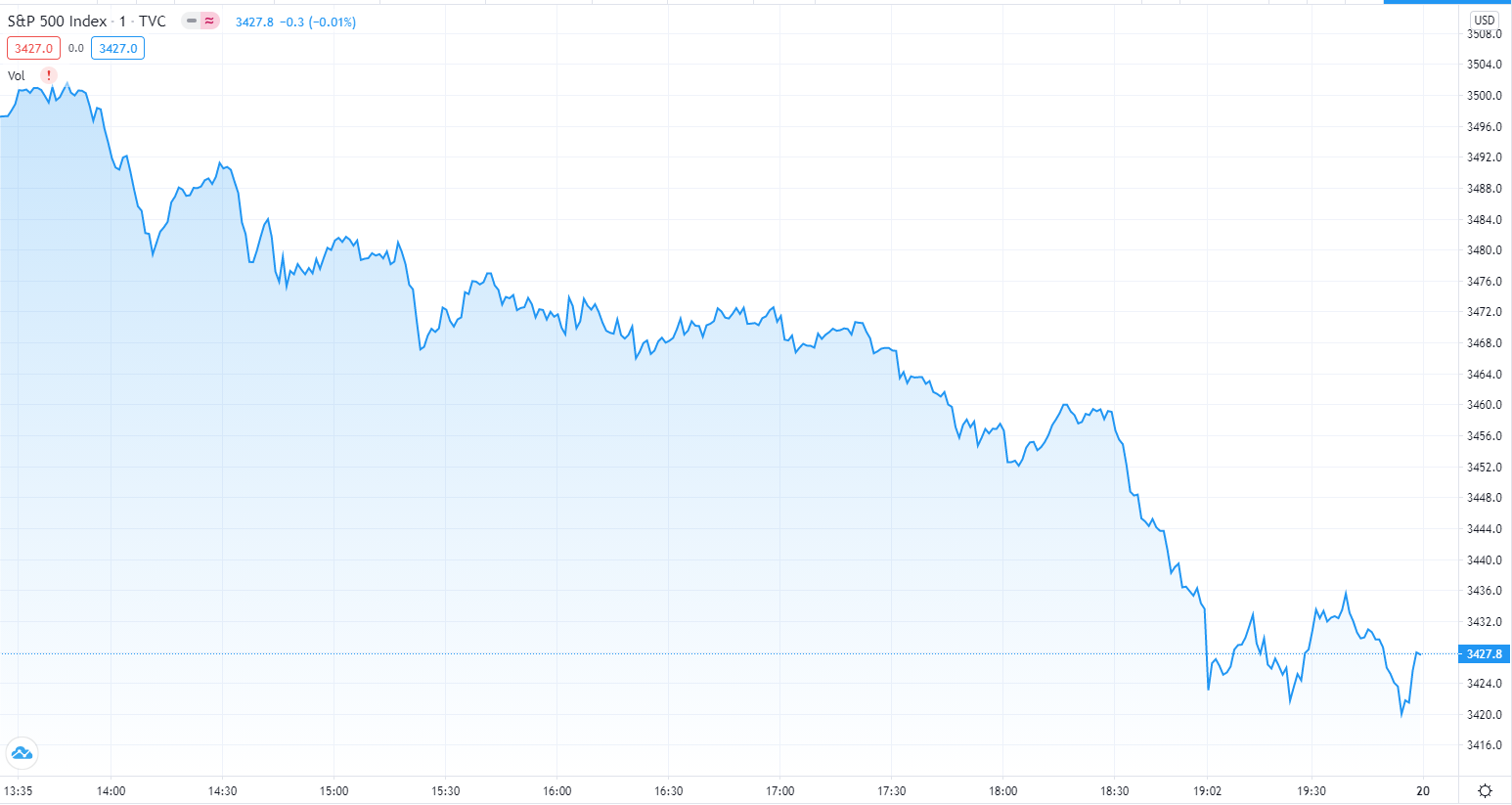 Earlier this month, hedge fund veteran Keith McCullough, who is at the helm of Hedgeye Risk Management, bailed on bitcoin,
saying at the time
,
"Evidently, bitcoin needed stimulus."
The move drew ire among cryptocurrency investors, but McCullough was only following his risk strategy. Meanwhile, he
pointed out in early October
that "bitcoin does not like its current inverse USD correlation."  It didn't take bitcoin long to break out of that cycle, and McCullough must have taken notice because in recent days he said he's
"nibbling" on some BTC
once again. And on Oct. 19, the Hedgeye chief came full circle, saying he sees "immediate term upside" in the bitcoin price. Cryptocurrency investors could have told him that.
#BITCOIN: immediate-term upside in @Hedgeye's Risk Range to $11,793

— Keith McCullough (@KeithMcCullough) October 19, 2020
Central Bank Digital Currency
The wind beneath bitcoin's wings appears to be some comments originating from the International Monetary Fund's virtual conference in which Fed Chairman Jerome Powell participated. Powell is far from being a bitcoin bull, but he did acknowledge that the central bank is exploring the pros and cons of a digital currency. Bloomberg Intelligence analyst Mike McGlone
wrote in a note
,
"We see bitcoin emerging as a relative oasis of calm and outperformance. There should be little doubt technology and digitization will continue advancing, yet bitcoin's supply will keep shrinking, supporting its price."
The bitcoin decoupling from the S&P 500 has been a long time coming. But bitcoin isn't out of the woods yet until it finally manages to cross $12,000.
Disclaimer
BeInCrypto has reached out to company or individual involved in the story to get an official statement about the recent developments, but it has yet to hear back.