El Salvador made history by becoming the first nation in the world to adopt bitcoin as legal tender. However, does this mean other countries should follow in its footsteps?
Of course, mixed responses met this bold move. On the one hand, bitcoin advocates and the cryptocurrency community praised El Salvador and president Nayib Bukele. They see it as a significant move towards implementing BTC into the economy.
Critics, on the other hand, called the nation's bitcoin experiment a gamble. The likes of the IMF and the World Bank highlighted the potential risks.
However, in practice, the truth is somewhere in the middle. Adopting bitcoin as the national currency next to the USD has its own set of advantages and disadvantages for the nation's government, citizens, and economy.
The potential downsides of El Salvador's bitcoin adoption
At first, glance, implementing bitcoin into a nation's existing financial system may seem a counterintuitive move for many.
BTC, and the cryptocurrency asset class as a whole, features high volatility with sudden, excessive price movements that could hurt the profits of businesses that accept them. At the same time, as a riskier investment than most general market assets, it could cause financial loss for citizens.
Furthermore, unlike other, more payment-optimized cryptocurrencies, bitcoin's network lacks the proper scalability and settlement execution time for effective mass-scale adoption in everyday transactions.
Also, while bitcoin is not fully anonymous, it provides increased privacy to users compared to conventional digital payment methods. For that reason, if left unchecked, criminals could leverage BTC. They could use it for money laundering, terrorism financing, fraud, and other types of illicit transactions.
Fortunately, many of these potential problems can be solved or at least mitigated. Illicit transactions only account for 0.34% of the total crypto transaction volume. As such, criminal activity involving bitcoin payments can be tackled with strict AML, KYC, and CFT measures. This is exactly what El Salvador has introduced as part of its "Bitcoin law" as requirements for financial service providers.
For all businesses and service providers accepting the coin, most crypto wallets in El Salvador offer the option to automatically convert BTC payments into USD. Therefore eliminating volatility-related risks.
At the same time, consumers can also exchange back and forth between their crypto and fiat holdings. These they can withdraw at one of the over 200 bitcoin ATMs in El Salvador.
The case for bitcoin as legal tender
Bitcoin's mainnet may not be well-suited for handling the everyday transactions of a nation's entire population. But even with that in mind, it can provide considerable benefits for El Salvador's citizens.
In addition to having a national economy that has been struggling to grow in the last few years, El Salvador is heavily dependent on foreign remittances.
Instead of facing the hefty fees of traditional providers, Salvadorians living abroad can save significant money on transaction costs by sending BTC over the Lightning Network back to their families (and vice versa).
According to Bukele, Salvadorians have received over 24,000 remittances in the value of approximately $3.07 million on October 16 alone. This suggests that a significant portion of the nation's citizens have already discovered the benefits bitcoin offers them in terms of cross-border transfers.
At the same time, due to bitcoin's limited supply of 21 million coins and deflationary halving mechanism, El Salvador's citizens can protect themselves against the inflationary nature of fiat currencies. Thereby increasing their savings even amid times when nations all over the world are struggling to cope with rising consumer prices.
Of course, it would be ignorant or unwise to say that El Salvador's bitcoin implementation only created benefits for citizens. Maybe one of the most significant mistakes in this field is the lack of proper education about bitcoin. Especially before making such a bold move that could turn a nation's economy on its head.
The rushed nature of the actual implementation confused everyday citizens. In addition, merchants and enterprises weren't clear on whether BTC acceptance was mandatory. This lack of clarity led to criticism of the new law and several protests.
El Salvador: A high profile case study
El Salvador's bitcoin adoSalvador'ses as a high-profile case study for the cryptocurrency industry. If proven successful, other nations could follow in the country's footsteps.
Countries like China, Sweden, and Nigeria are turning a major focus on central bank digital currency (CBDC) development. Instead of integrating a decentralized cryptocurrency into their economies.
However, developing countries with large unbanked populations that are heavily reliant on remittances can be the next in line to adopt bitcoin as legal tender. This can potentially turn into a global movement in the future.
Most importantly, corporate and governmental bitcoin adoption go hand-in-hand. The effects of one enhance the impacts of the other.
For example, having a positive experience and realizing the benefits of accepting BTC in El Salvador may lead to global chains like McDonald's and Pizza Hut expanding their crypto payment methods to more nations in the near future.
At the same time, payment giants like MasterCard, PayPal, and Visa all seek to bring cryptocurrencies closer to their massive networks of merchants, financial institutions, and consumers.
As a result, the global population will get more used to bitcoin payments. This, together with state initiatives, will eventually pave the way for the mass adoption of digital assets.
Disclaimer
In compliance with the Trust Project guidelines, this opinion article presents the author's perspective and may not necessarily reflect the views of BeInCrypto. BeInCrypto remains committed to transparent reporting and upholding the highest standards of journalism. Readers are advised to verify information independently and consult with a professional before making decisions based on this content.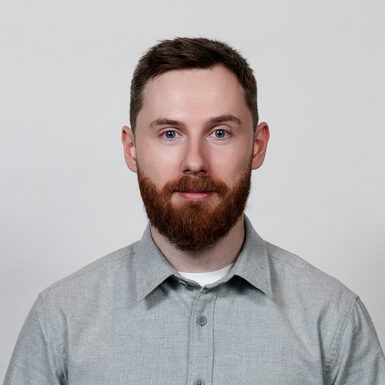 Greg Waisman is the co-founder and Chief Operations Officer of Mercuryo
Greg Waisman is the co-founder and Chief Operations Officer of the global payment network Mercuryo. He has deep expertise in the field of technology, fintech and blockchain. Greg...
Greg Waisman is the co-founder and Chief Operations Officer of the global payment network Mercuryo. He has deep expertise in the field of technology, fintech and blockchain. Greg...
READ FULL BIO
Sponsored Sponsored