Bitcoin
addresses holding at least one whole Bitcoin just reached a new all-time high. The rising figure suggests that the number of committed holders of the cryptocurrency continues to grow even in the face of a full-blown market meltdown.
There are now almost 800,000 members of the 'whole Bitcoin club.' Clearly, recent volatility hasn't dissuaded everyone.
Holders Add Cheaper Bitcoin to Positions
Cryptocurrency prices have been erratic in 2020, to say the least. Having started the year at around $7,200, Bitcoin spent the opening weeks rising to a 2020 high of around $10,400. As
global pandemic
fears began to mount with the spread of the
coronavirus
, Bitcoin prices slid along with just about every other global market. A dramatic plunge on March 12 and 13 saw the price set what is considered now to be a local bottom. Bitcoin dropped as low as $3,850 on some exchanges.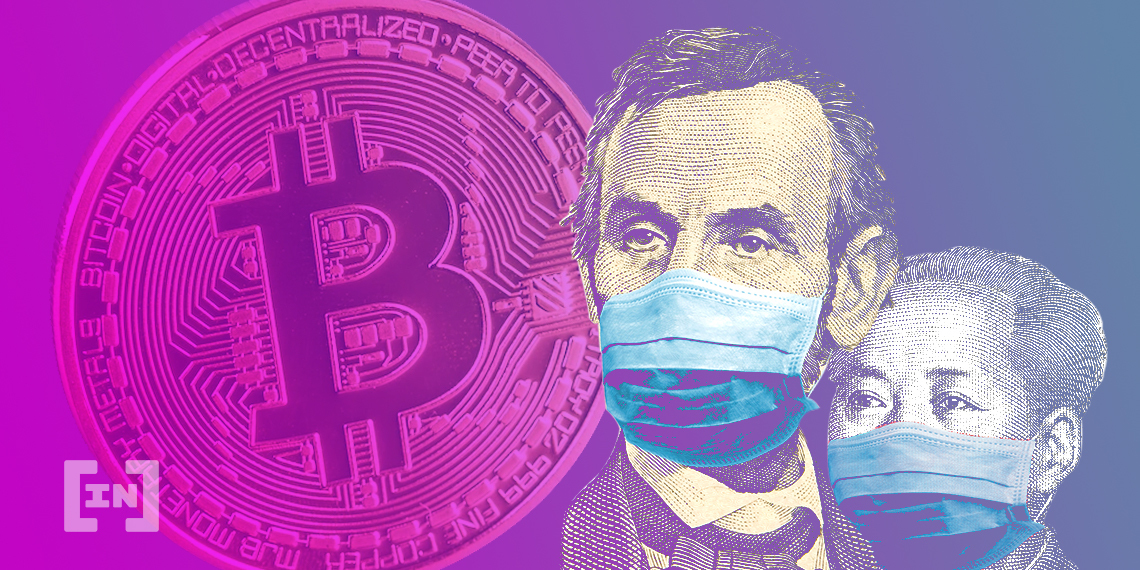 Bitcoin has since rebounded to its current price of $6,700. Many analysts cite
central bank
efforts to stimulate global economies as the reasoning for the post-crash rally. The rationale is that Bitcoin should be more valuable in a world of potentially infinite dollars:
IMF injecting $1 trillion
US Federal Reserve injecting $2 trillion
European Central Bank injecting $821B
Peoples Bank of China injecting $245B
Bank of England injecting $379B

Remember, #Bitcoin bounced back on its own with ZERO help from central bankers intervening.

— Bloqport (@Bloqport) March 27, 2020
On-chain data suggests that the wild
volatility
has done little to put off the majority of Bitcoin investors. Although there has certainly been a huge amount of selling pressure as of late, the number of
wallets holding more than a single Bitcoin
is currently at its all-time high. On March 25, Glassnode Alerts previously reported a total of 797,073 wallets with a balance exceeding 1 BTC. The chart of new addresses suggests that many are continuing to 'stack sats' as they enjoy these cheaper prices.
📈 #Bitcoin $BTC Number of Addresses holding 1+ coins just reached an ATH of 797,123.000

Previous ATH of 797,073.000 was observed on 25 March 2020

View metric:https://t.co/s7tx1xxyz3 pic.twitter.com/jXYUf0bNvi

— glassnode alerts (@glassnodealerts) March 27, 2020
Similarly, the number of new Bitcoin addresses also suggests continued network growth. Already this year, there are 46.8 million new wallets, a number that has consistently increased every quarter since the beginning of 2014.
BITCOIN WALLETS OVER TIME

We found it interesting that starting from 2017 there were created around 11-12 million new addresses per year. What do you think, will 2020 break this pattern and be a year of greater adoption? pic.twitter.com/KnRlovUcpP

— ₿itPetro 🐙 (@diamanterus) March 24, 2020
On-Chain Metrics Suggest Mega Holders Also Not Perturbed
Glassnode provides other interesting insights into holder behavior too. The firm identifies that the number of Bitcoin addresses holding more than 10,000 coins just reach a six-month high as well.
📈 #Bitcoin $BTC Number of Addresses holding 10k+ coins just reached a 6-month high of 112.000

Previous 6-month high of 111.000 was observed on 17 October 2019

View metric:https://t.co/iHq1NPfawI pic.twitter.com/MpHavUbNab

— glassnode alerts (@glassnodealerts) March 26, 2020
With 10,000 BTC costing more than $67 million at the time of writing, the metric suggests a rising number of extremely wealthy Bitcoin holders. This may indicate a growth in the number of exchange wallets or, more exciting perhaps, the hoarding of the fabled '
institutional investor
.' The growth in the number of wallets and evidence of continued hoarding of Bitcoin within them suggests that the network is indeed growing — even in the face of such erratic volatility. As BeInCrypto has reported, many analysts believe that
economic policy responses
to recent global market crashes may well continue to drive the network's growth going into the
halving event in May
. With central banks pledging to
print up trillions of dollars
in the interest of new growth, Bitcoin's relative scarcity only increases.
Disclaimer
All the information contained on our website is published in good faith and for general information purposes only. Any action the reader takes upon the information found on our website is strictly at their own risk.