In this episode of the BeInCrypto video news show, host Jessica Walker will review everything you need to know about the Ethereum Improvement Upgrade (EIP) 1559, as it continues the shift to Ethereum 2.0.
EIP 1559 impact
One aspect of the upgrade, dubbed London, aims to change the way transaction fees, or "gas fees," are estimated. Currently, users must bid for how much they're willing to pay to have their ether transaction picked up by a miner, which can be extremely costly. Under the proposal, this process will be handled by an automated bidding system with a set fee amount that fluctuates based on how congested the network is.
Another major change under EIP-1559 is that part of every transaction fee will be burned, or removed from circulation. This will begin to reduce the supply of ether and potentially boost its price.
EIP-1559 and investors
While EIP-1559 aims to strengthen the ecosystem of Ethereum, it isn't likely that there will be much short-term impact on investors. The climb above $3,000 which we saw on Monday before we started recording can be explained by the broader rally in cryptos.
Though Ethereum has been gaining more than Bitcoin in the last week's which is something to keep in mind. Long-term, however, the proposal's co-authors hope to make ether deflationary by reducing the supply. This could be beneficial for investors with all the recent talk of inflation in the United States and across the world. It would give crypto investors an option to hold a deflationary asset.
Impact on Price
Roughly 52 million burned over the past few days is a significant amount, but it is important to realize that there is still a supply that is coming in. This means Ethereum isn't exactly undergoing deflationary status.
A capped supply is expected to be completed once the switch to Proof of Stake is complete, which will take at least another year. So the current upward move we've been seeing in the last few days doesn't seem to be coming from some sort of optimism around the London upgrade.
What's next for ETH
Still, the upgrade is important since it has the potential to improve Ethereum's user experience and may boost the price of ether. Other innovations surrounding Ethereum are in the works as well, Demirors says. That includes the planned migration from a proof of work (PoW) model to a proof of stake (PoS) model later this year or early 2022.
Under the PoS model, a person can mine or validate transactions according to how many coins they hold. In a PoW model, miners must compete to solve complex puzzles in order to validate transactions. Supporters of the PoS model say it will use less energy and better the blockchain's efficiency.
Recap
We seem to be at a fork in the road. Not only for Ethereum. But for the entire crypto world. This upgrade is proof (pun intended) that Vitalik Buterin's project can make substantial upgrades to its system and adapt to new challenges that are extremely hard to foresee.
With more upgrades slated for the coming year, aimed at reducing energy consumption, creating more connections with other blockchains, it seems this is going to become the most vital project in the crypto realm.
Disclaimer
All the information contained on our website is published in good faith and for general information purposes only. Any action the reader takes upon the information found on our website is strictly at their own risk.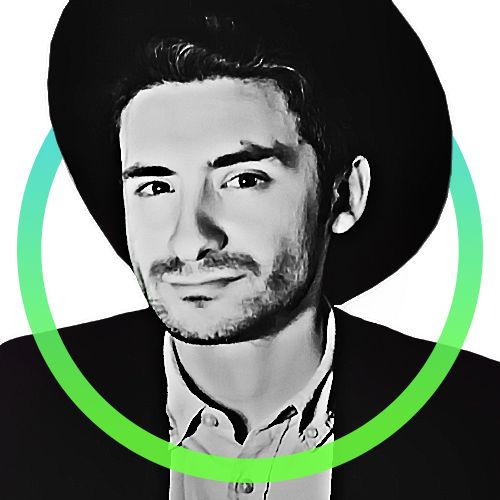 Nick is a data scientist who teaches economics and communication in Budapest, Hungary, where he received a BA in Political Science and Economics and an MSc in Business Analytics...
Nick is a data scientist who teaches economics and communication in Budapest, Hungary, where he received a BA in Political Science and Economics and an MSc in Business Analytics...
READ FULL BIO
Sponsored Sponsored