In this episode of BeInCrypto's Video News Show, host Jessica Walker takes a look at Bloktopia. One of the latest metaverse projects, Bloktopia has been gaining a LOT of attention, as well as investments from Bitboy and Jake Paul. 
What is Bloktopia?
Bloktopia is a tokenized and decentralized metaverse built on the Polygon blockchain. Bloktopia is described as a 21-story retail mall, with each Level representing a one million Bitcoin supply.
But instead of shopping, each Level features storefronts representing various projects, exchanges, influencers, or crypto businesses that provide an immersive consumer experience.
For example, Floor 6 will include an auditorium with immersive and interactive keynote presentations from some of the most influential individuals in crypto. Users, also called bloktopians, will be motivated to attend by receiving $BLOK, Bloktopia's native token.
The top floor will be a luxurious penthouse space dedicated just to gaming. Players will earn $BLOK by competing in multiplayer games, which will create an exciting sports-like environment.
What makes Bloktopia unique
What makes bloktopia unique is that anyone can check several different crypto apps, crypto websites, crypto social media platforms in one place. This metaverse will be an enclosed space, where users will easily find the information they wish to engage. It won't be a sprawling world that is cumbersome to navigate.
What caught our eye about Bloktopia is that the project will allow monetization through an in-game advertising strategy and the creation of NFTs. For instance, users can create locations, showcase artworks, and design challenges using a simple builder tool. For the more advanced designers, there will be an SDK to fill the world of Bloktopia with social games and applications.
Also, Bloktopia will have a play-to-earn game, where players can enter a raffle to win a Lamborghini.
The BLOK token
$BLOK is Bloktopia's native token, and its holders will be able to purchase or lease all real estate properties with it. Alternative uses include access to exclusive events, joining pre-sales, and staking.
Also, $BLOK holders will be able to be part of Bloktopia's governance protocol. Each NFT is a vote in its decentralized autonomous organization (DAO). So, $BLOK will have a considerable utility in the Bloktopia Land Sale portal because it will allow three kinds of earning opportunities inside the metaverse. These include trading $BLOK via exchanges, purchasing, reselling and renting in-game properties, and advertising.
Furthermore, any $BLOK tokens used to purchase Bloktopia real estate will be burnt, decreasing the supply of $BLOK tokens by 22%. This is designed to generate stability in the token's behavior.
Bloktopia partners and investors
In September, Bloktopia announced that they raised $4.2 million for its metaverse in several private rounds. The round was led by Animoca Brands, Jake Paul's Anti Fund & Bitboy himself.
Elrond also recently announced a partnership with Bloktopia, the VR ecosystem, which aims to become an edutainment hub. The integration will see Elrond becoming an Anchor Tenant within Bloktopia's ecosystem. It means that Elrond will get a virtual HQ in Level 1 of Bloktopia, the place where players spawn.
What do you think about this subject? Write to us and tell us!
Disclaimer
All the information contained on our website is published in good faith and for general information purposes only. Any action the reader takes upon the information found on our website is strictly at their own risk.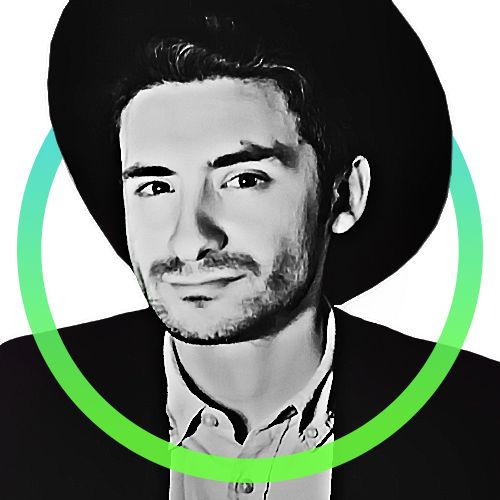 Nick is a data scientist who teaches economics and communication in Budapest, Hungary, where he received a BA in Political Science and Economics and an MSc in Business Analytics...
Nick is a data scientist who teaches economics and communication in Budapest, Hungary, where he received a BA in Political Science and Economics and an MSc in Business Analytics...
READ FULL BIO
Sponsored Sponsored