On July 28, 2019, the Basic Attention Token price reached a high of 2941 satoshis. It has been decreasing since. While there have been a few attempts at initiating a reversal, most notably on August 5, they have been unsuccessful.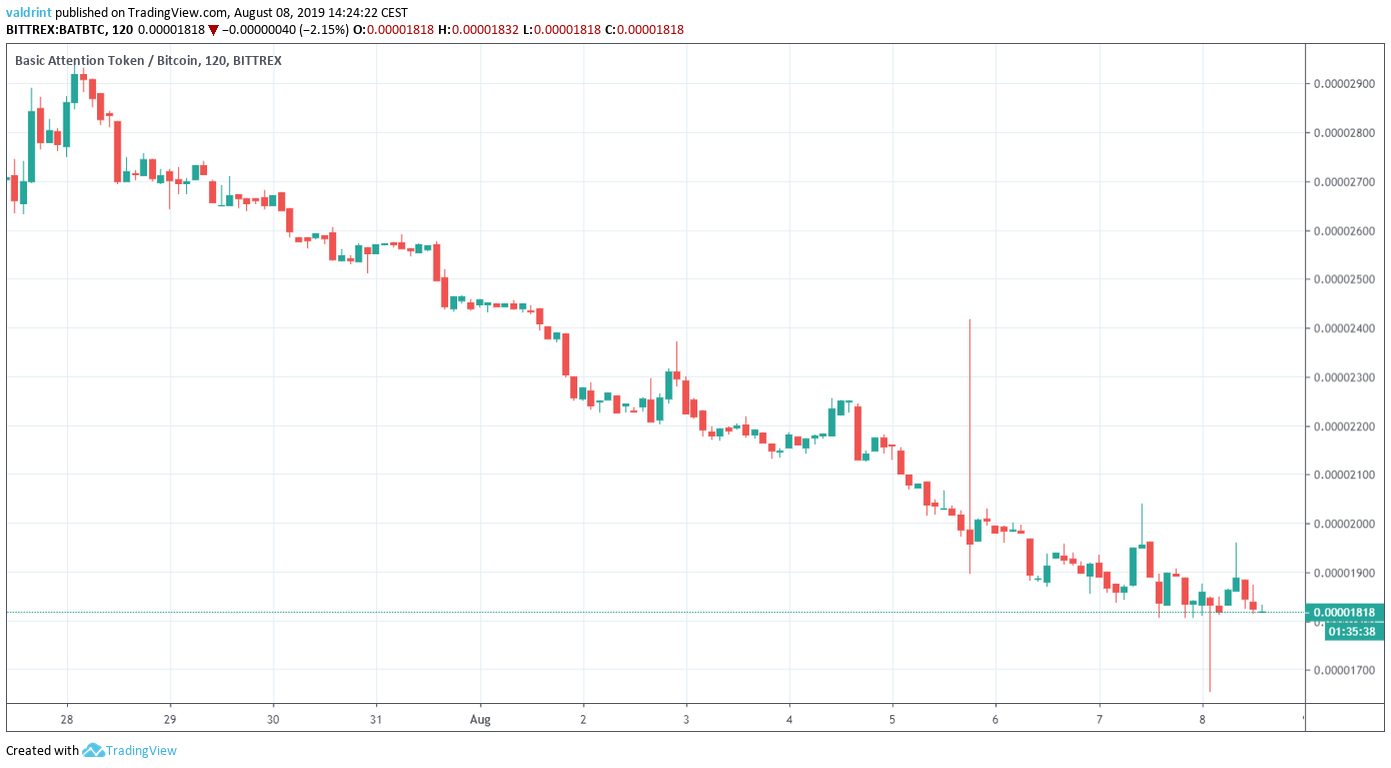 At the time of writing, BAT was trading near 1800 satoshis.
Will the Basic Attention Token price initiate a reversal? Continue reading below if you are interested in finding out.
For our previous analysis, click here.
If you are interested in trading cryptocurrencies with a multiplier of up to 100x on our new partner exchange with the lowest fees, follow this link to get a free StormGain account!
Basic Attention Token Price: Trends and Highlights for August 8
BAT/BTC broke down below a very significant support area.
There is resistance at 2200 satoshis.
Long- and short-term moving averages have made bearish crosses.
There is support at 1100 satoshis.
Breakdown Below Support
We will start this analysis by pointing out a price movement that we believe provides a very strong bearish sentiment.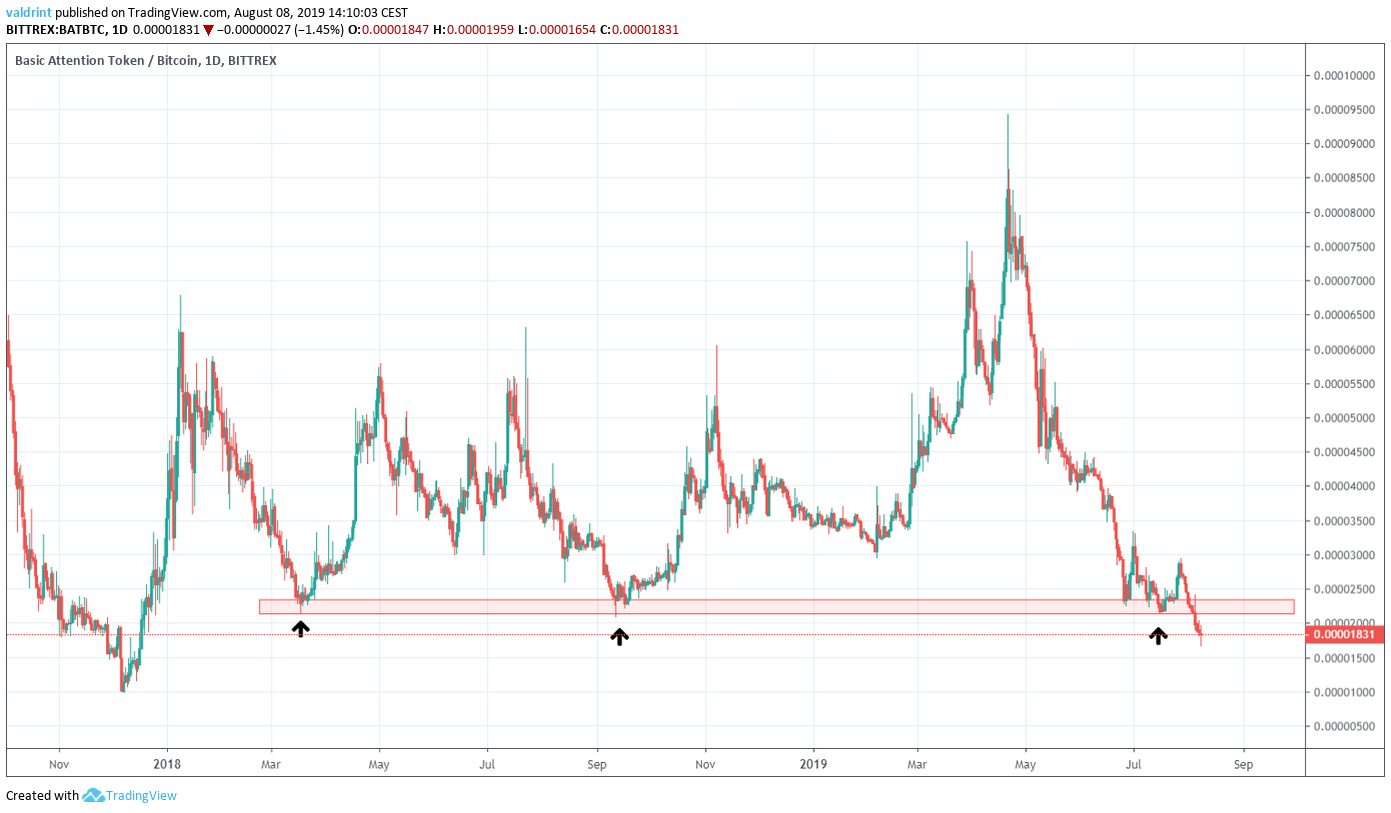 Since initiating an upward move in the beginning of 2018, Basic Attention Token price has not traded below 2200 satoshis.
It reached this area in March and September 2018, before initiating upward moves of different magnitudes.
It reached the same level again in July 2019. However, the ensuing upward move was very weak and the price broke down shortly after.
The fact that the support area that had been standing for roughly one and a half years is now broken gives a very bearish outlook to Basic Attention Token price.
If it were to begin an upward move, it would face very strong resistance at 2200 satoshis.
Conversely, if the price continues to decrease, the next support area can be found at 1100 satoshis.
This is also the current all-time low the price has reached.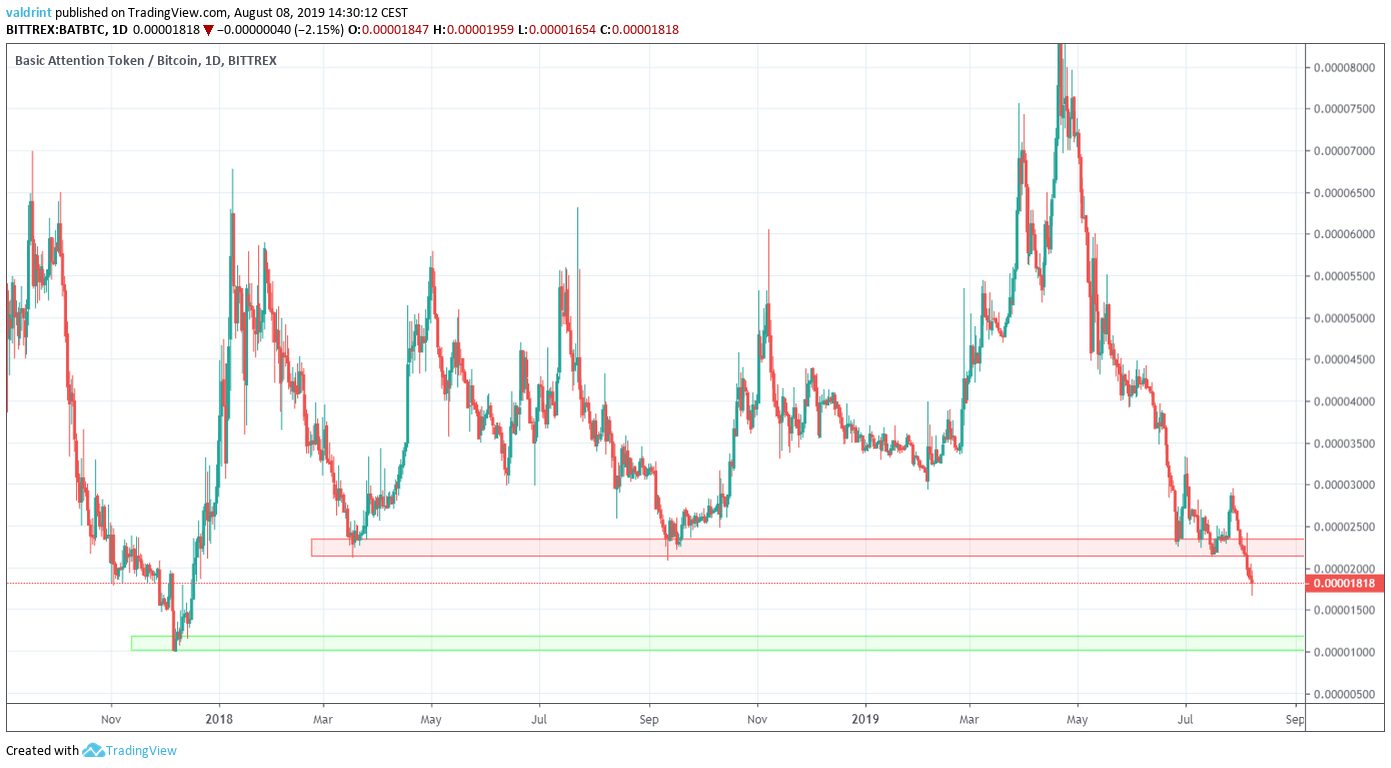 Trade cryptocurrencies with close to 100x leverage, low fees, and more on our partner exchange, BitMEX!
Multiple Bearish Crosses
A look at the daily moving averages (MA) does nothing to dissuade us from the analysis in the previous section.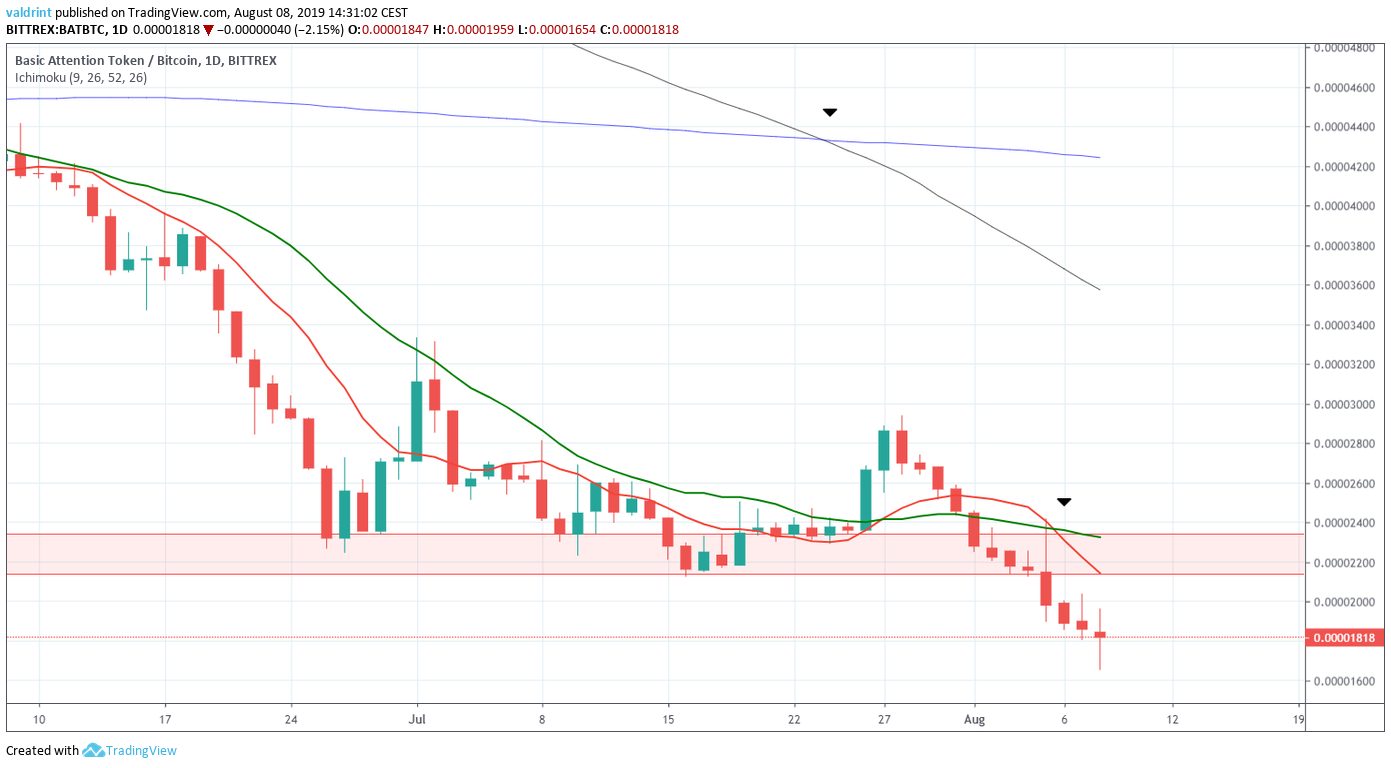 A long-term bearish cross between the 100- and 200-day MAs occurred on July 23.
During that time, the short-term MAs had made a bullish cross and were offering support to the price.
However, a bearish cross between the 10- and 20-day MAs occurred on August 4.
The Basic Attention Token price has been trading below both of them since, facing very close resistance from the 10-day one.
Basic Attention Token Price Summary
The Basic Attention Token price recently broke down below a very significant support area.
According to our analysis, it is likely to continue this downward move until it reaches the next support area at 1100 satoshis.
Do you think BAT will reach the support area? Let us know in the comments below.
---
Disclaimer: This article is not trading advice and should not be construed as such. Always consult a trained financial professional before investing in cryptocurrencies, as the market is particularly volatile. 
Images are courtesy of Shutterstock, TradingView.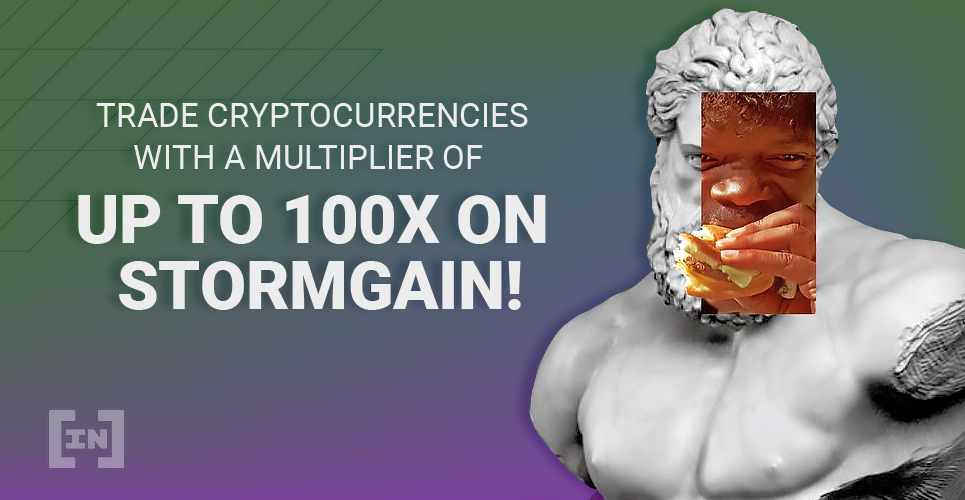 ---
Images courtesy of Shutterstock, Trading View and Twitter.