An individual has been killed during violent standoffs between protesters and the Lebanese army. The uprising is the latest development in the anti-government protests that have been on and off since last year.
The civil unrest comes amidst the Middle Eastern nation's worst ever financial crisis. With the Lebanese pound sliding as much as 50 percent over the last six months, banks have once again become a popular target of the people's animosity over what they consider unacceptable living conditions.
Lebanese Protesters Flout Lockdown to Attack Banks
Thousands of Lebanese citizens have taken to the streets again as anti-government sentiment manifested in the return of direct action on Sunday through Monday. As BeInCrypto reported last year, the
protest movement against the living conditions
in the nation first began in October.
Coronavirus
lockdown measures had quietened dissent in recent weeks. However, the street protests resumed on Sunday in more than 20 locations across the nation. Last week, the nation's government postponed a much-needed welfare spending bill. Despite coronavirus lockdown measures remaining in place, the fallout of
Lebanon's
worst-ever economic crisis prompted the return of anti-government demonstrations. The ongoing crisis has seen the value of the national currency plummet and harsh restrictions on bank withdrawals and foreign currency conversions. Clashes between the Lebanese army and protesters in the northern city of Tripoli resulted in dozens injured and one reported fatality. The sister of Fouaz Fouad al-Seman, one of those involved in the demonstrations, posted via Facebook that her brother had
been killed by live rounds
fired by the
security
forces. [Al Jazeera] Reports from the army itself claim that live rounds had indeed been used but not against protesters. It claims that only rubber bullets and tear gas were used directly against the demonstrators. Meanwhile, the army confirms the protester's death, adding as many as 54 of its own personnel to those injured. Amidst the violent clashes, banks emerged again as a popular target for protesters, with at least five being pelted by Molotov cocktails. Bitcoin market analyst TruthRaiderHQ posted a video of what appears to be a Lebanese bank
engulfed in flames
to
Twitter
.
Desperate People May Seek Radical Solutions
With the purchasing power of the life savings of Lebanese citizens devalued by more than half and bank policy denying citizens access to their own money, the population is increasingly desperate. One protester reportedly delivered a threatening message to the nation's leaders via video from Tripoli, saying:
This is a letter to each corrupt politician… When we the Lebanese people get hungry, we're going to remove you one by one… We're coming for you one by one.
Although it would certainly be crass to suggest that Bitcoin adoption would be a solution to all the problems Lebanon currently faces, the cryptocurrency does highlight that another way is indeed possible. Whereas banking institutions can simply hold onto funds to limit the efficacy of protesters' actions and attempt to avoid a bank run, no such trusted gatekeeper — capable of abusing its power — exists in Bitcoin.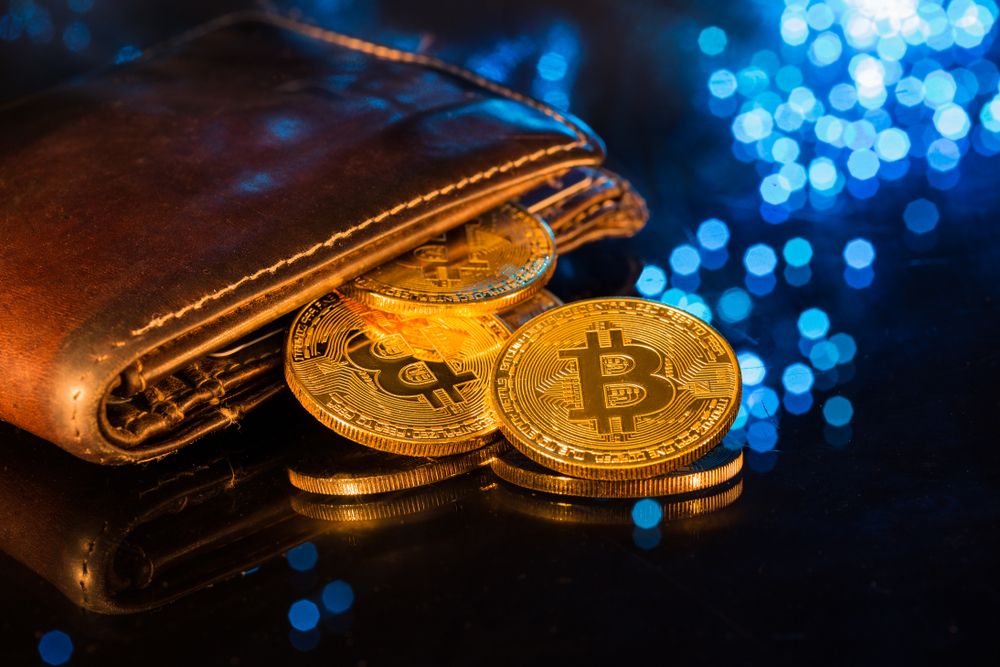 Strangling anti-government sentiment would be much more difficult had the peer-to-peer currency taken a greater hold in the nation already. With the Lebanese public increasingly desperate and the banks themselves becoming a focal point for the anti-government movement, the conditions there may eventually prove
fertile for the growth of pro-Bitcoin sentiment
going forward. For now, however, data from UsefulTulips.com suggests that peer-to-peer trading of Bitcoin on platforms like LocalBitcoins remains very low in Lebanon. Many recent weeks have seen
less than than $1,000
worth of the cryptocurrency change hands.
Disclaimer
All the information contained on our website is published in good faith and for general information purposes only. Any action the reader takes upon the information found on our website is strictly at their own risk.
A former professional gambler, Rick first found Bitcoin in 2013 whilst researching alternative payment methods to use at online casinos. After transitioning to writing full-time...
A former professional gambler, Rick first found Bitcoin in 2013 whilst researching alternative payment methods to use at online casinos. After transitioning to writing full-time...
READ FULL BIO
Sponsored Sponsored