Bitcoin Private (BTCP), a recent fork-merge of Bitcoin (BTC) and ZClassic (ZCL), is alleged to have a secret pre-mine of over two million coins.
After careful analysis of the Bitcoin Private blockchain, the research team at Coinmetrics uncovered what appears to be a hidden pre-mine. According to the report, an as-yet-unknown bad actor exploited a potentially intentional loophole in the forking process, allowing it to create more BTCP than should be possible by generating numerous extra-large blocks, yielding more than two million BTC that shouldn't exist.
Our latest on irregularities in the supply of Bitcoin Private (BTCP)https://t.co/no90lu2Tlr

— CoinMetrics.io (@coinmetrics) December 23, 2018
In the midst of a strong recovery for most of the cryptocurrency market, Bitcoin Private (BTCP) is one of the few cryptocurrencies experiencing double-digit losses — and it's clear to see why. Since the news broke, Bitcoin Private (BTCP) has taken a significant blow, losing over a quarter of its value in just hours as it fell from $2.42 yesterday down to as low as $1.80 today, while the rest of the market continues to experience impressive gains.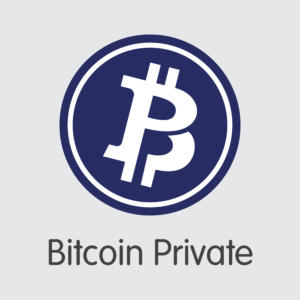 What is Bitcoin Private?
Bitcoin Private (BTCP) is a cryptocurrency very similar to Bitcoin in many ways, but with additional privacy options. Bitcoin Private is the result of a fork-merge between both Bitcoin (BTC) and ZClassic (ZCL), taking the best parts of both and weaving them into something new. Similar to ZClassic, but unlike Bitcoin, Bitcoin Private gives users the option to keep the sender, recipient and transacted amounts private in any transactions they make. Besides this, Bitcoin Private includes several less noticeable changes to the Bitcoin core protocols, including a reduced 2.5-minute block time, an increased 2Mb block size and changes to the
proof-of-work
(POW) mining algorithm— making it ASIC resistant by using the same Equihash algorithm used by ZClassic. Bitcoin Private includes the same advanced privacy technology as ZClassic, known as zk-SNARKs, a new type of zero-knowledge proof that allows transactions to be validated without revealing any of the personal information related to the transaction. The snapshot for Bitcoin Private was taken at Bitcoin block 511346 and ZClassic block 272991 on Feb 28, 2018, with anybody holding BTC and/or ZCL prior to these blocks receiving BTCP at a 1:1 ratio. Shortly after this launch, Bitcoin Private (BTCP) spiked to as high almost $87, before gradually falling throughout the rest of 2018 see its all-time low of $0.21. In part, Bitcoin Private was released to address concerns with some other modern cryptocurrencies such as Zcash (ZEC) which include something known as a founder's reward. In the case of Zcash, 10 percent of all newly minted ZEC produced by the mining process are distributed to stakeholders of the Zcash company — comprised of the founders, investors, advisors, and employees. The concept of a founder's reward has repeatedly faced criticism from the crypto-community — most recently when it was brought to light that the founder alone received over 2,000 ZEC a month in rewards, worth over $1.5 million per year.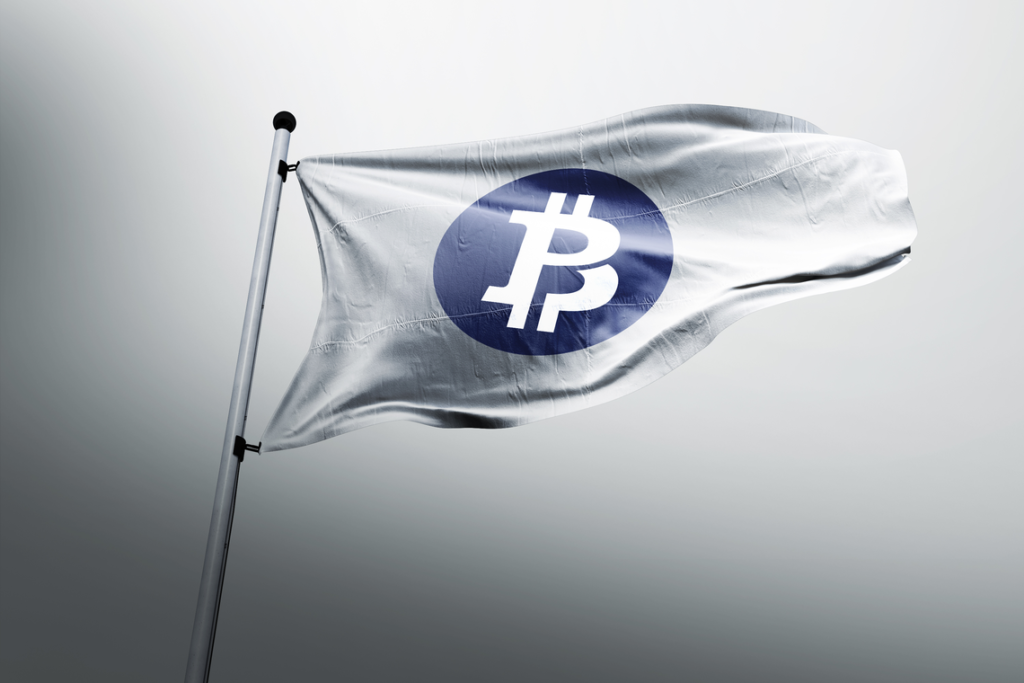 What is The Problem?
According to the project's whitepaper, Bitcoin Private (BTCP) launched with the combined circulating supplies of both Bitcoin (BTC) and ZClassic (ZCL), plus an additional 62,500 BTCP to be awarded to those participating in the voluntary Miner Contribution Program, donated to those who contribute the first 50,000 to the BTCP treasury fund via hash power. Theoretically, Bitcoin Private should have launched with a circulating supply of ~20.4 million BTCP. However, a recent report by the Coinmetrics steam has potentially uncovered a hidden pre-mine of 2.04 million BTCP, exactly 10 percent of the expected circulating supply, bringing the initial supply to 22.6 million BTCP — more than the maximum supply supposedly set at 21 million units. To arrive at this conclusion, the research group ran a full
node
on the Bitcoin Private blockchain and made a call to the RPC method 
gettxoutsetinfo 
to print the total supply, which reported 20.841M BTCP, massively exceeding expected figures. This realization could only be explained by four possible scenarios:
The node was being fed incorrect data by 3rd parties
The data provided by gettxoutsetinfo was incorrect
The original estimate was wrong
zk-SNARKs have been compromised and BTCP was being minted within the shielded pool
There was a hidden pre-mine
After running through and testing the various possibilities, the Coinmetrics team arrived at the conclusion that there was, in fact, a hidden pre-mine produced due to 102 extra-large blocks, each with 400 unexpected outputs that give rise to an additional 2.04m million BTCP in the Bitcoin Private initial supply. These blocks stand out clearly when looking at the number of outputs per block, where you can see 102 extra large blocks between blocks 274,590 and 275,017 each containing significantly more outputs than the other blocks used in the fork.

The researchers also found that this hidden pre-mine was sent to shielded addresses on April 18, 2018, a move that was likely taken to make detection even more difficult. Just three months later, a total of 300,000 BTCP was withdrawn from the shielded address and moved to an exchange address, and were potentially exchanged for up to $3 million. Coincident with the withdrawal of 300,000 BTCP from the suspected pre-mine, the value of BTCP witnessed a crash of around 70 percent, falling from over $10 to just over $3 between July and August 2018, though it remains unclear if this was caused by the sale of the illegitimate coins.
A Bad Year for Bitcoin Private
Besides the damning allegations from Coinmetrics, Bitcoin Private has come under fire several times since its inception in February 2018. Most recently, Bitcoin Private was the target of a
51 percent attack
orchestrated by 18-year-old ethical hacker Geocold51, who launched the attack to demonstrate how easy it is to take over a blockchain protected by a small mining network. Theoretically, had the attack been sustained, Geocold51 could have taken over the Bitcoin Private blockchain, potentially allowing him to erase previous transactions and spend the same funds again in what is known as a double spend. Geocold51 estimates that just $100 worth of rented mining power was required to successfully demonstrate a double spend. The project also suffered a blow in earlier this year as Bitcoin Private co-founder Brett Creighton left the project after accusing his team of mismanaging funds, theft and overall incompetence. Creighton also alleged that Giuseppe Stuto and Jacob Brutman — two Bitcoin Private developers — had attempted to bribe him to include a backdoor in the blockchain code, allowing burnt coins to be spent.
Bitcoin Private Responds — Shirks Blame
Just hours ago, the Bitcoin Private team posted a formal response on its official Medium page, acknowledging the Coinmetrics report as factually accurate, whilst claiming that the more than two million additional BTCP appears to be the result of an
unknown exploit.
The team goes on to state that the exploit could only have been taken advantage of during the initial fork process, meaning that it cannot be furthered exploited in future. It neglects to explain the details of the exploit, likely because it is not known at this time, though it does vigorously deny any prior knowledge of the pre-mine.
We have written our official response to the Coinmetrics report published yesterday. Please see the link below.https://t.co/TmuuhgoJHq

— Bitcoin Private [BTCP] (@bitcoinprivate) December 24, 2018
According to the response, there are two possible solutions to the issue, both of which would essentially neutralize the issue. The first option and the one currently being coded is a hard fork to remove all shielded BTCP from existence, this would essentially delete the ~1.8 million illegitimate shielded coins, but would also delete 20,000 legitimate ones. The second option involves a simple hard fork to remove all unmoved coins, currently estimated to be more than 12 million BTCP, fixing the supply issue, but doing nothing about the illegitimate coins. Right now, the team is gathering consensus to see which option the community wants to move ahead with, and have called for exchanges to pause deposits and withdrawals, to minimize any further damage.
What are your thoughts on the Bitcoin Private controversy? Who do you believe is behind the so-called exploit? Let us know your thoughts in the comments below! 
Disclaimer
All the information contained on our website is published in good faith and for general information purposes only. Any action the reader takes upon the information found on our website is strictly at their own risk.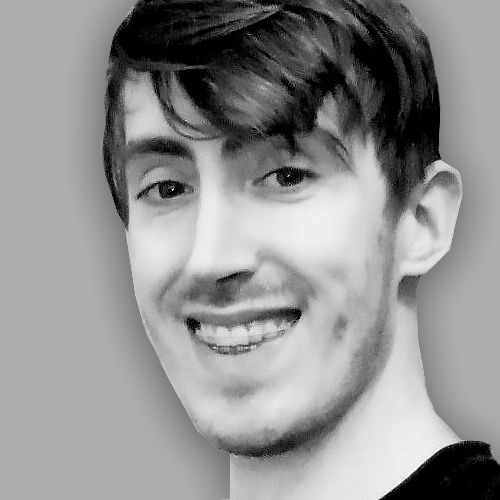 After obtaining a Masters degree in Regenerative Medicine, Daniel pivoted to the frontier field of blockchain technology, where he began to absorb anything and everything he could...
After obtaining a Masters degree in Regenerative Medicine, Daniel pivoted to the frontier field of blockchain technology, where he began to absorb anything and everything he could...
READ FULL BIO
Sponsored Sponsored