Bitflyer released a new insightful report detailing the perception of cryptocurrencies in the United States compared with Japan.
Most notably, around 69% of U.S. respondents have used cryptocurrency in some capacity in the past.
In its survey involving 3,000 participants, bitFlyer concluded that most Americans have warmed up to cryptocurrency-related investments. On the other hand, Japanese respondents were more likely to respond negatively when asked about their thoughts on the industry.
American Investors Open to Risk
According to the study, a whopping 82% of U.S.-based respondents are already aware of the cryptocurrency asset class. Furthermore, two-thirds held a favorable opinion about a potential investment in digital assets.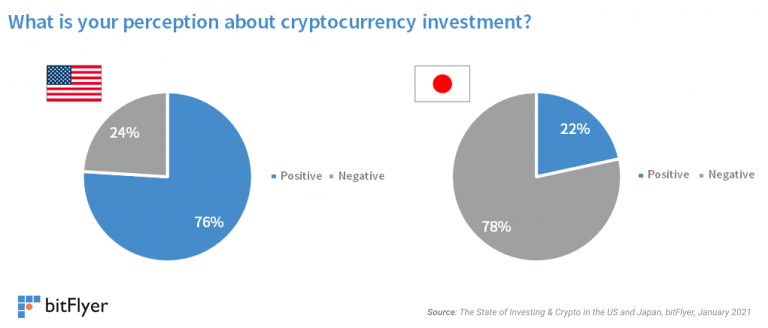 The more interesting set of data, however, comes from those living in Japan. According to the data, a staggering 78% of Japanese respondents said that they held a negative opinion of crypto-based investments.
In contrast, most Americans were not only far more receptive to the idea of the asset class, but also own, or have previously owned some in the past.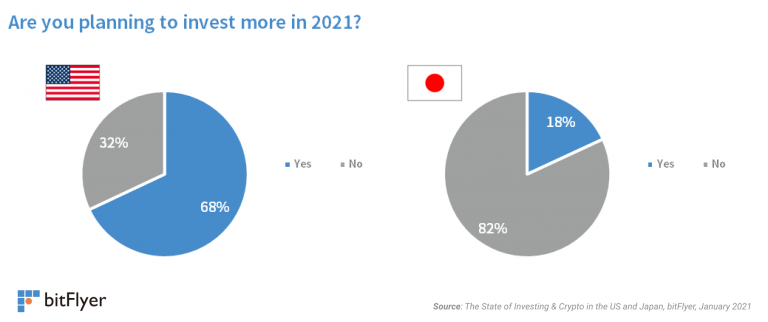 The Japanese aren't just avoiding cryptocurrency investments. According to bitFlyer's data, 82% of individuals in Japan are unwilling to make investments in anything this year. While a few individuals lamented about the lack of disposable funds due to the pandemic, others equated investing to gambling.
The cautious approach adopted by the Japanese is almost the exact opposite to that of the Americans. One U.S.-based respondent explained,
"I feel [cryptocurrencies] put you in control as opposed to big Wall Street firms. You can buy/sell 24/7. Some have fixed quantity as opposed to stocks that can always issue new shares etc."
This quote highlights the growing trend among young Americans to find new investment avenues and opportunities. For instance, the share price of GameStop and a few other U.S.-based firms have skyrocketed due to increased retail investor participation.
Bitflyer also found that Bitcoin and cryptocurrencies were far more popular than traditional hedge assets such as gold and silver. Even relatively safer options such as bonds and forex took a backseat.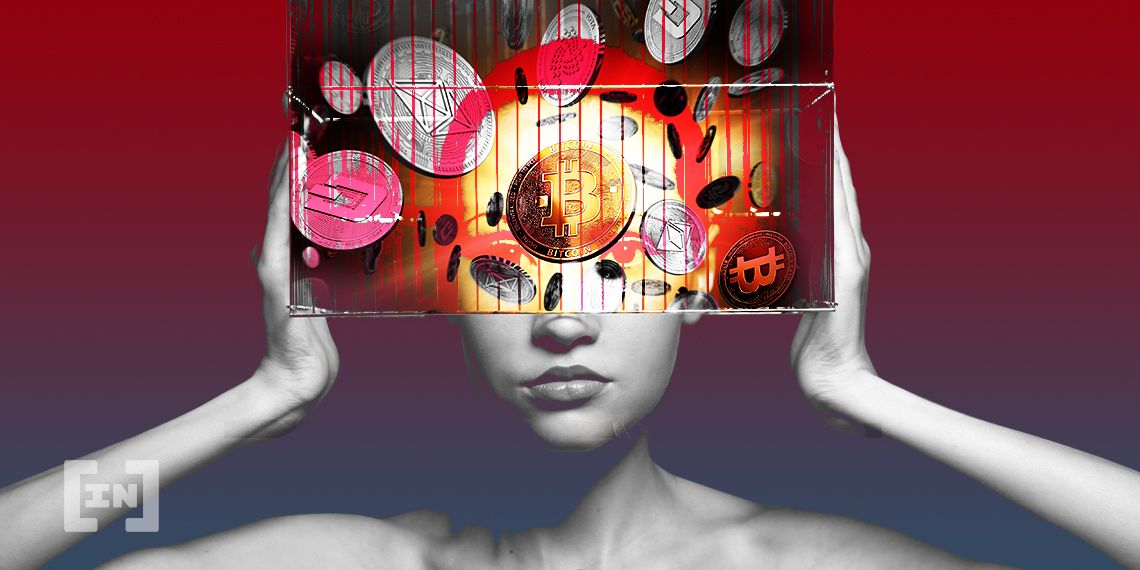 Japan Hesitates on Cryptocurrency Investments
This stark difference is made stranger by the fact that Japan was one of the earliest regions to embrace the cryptocurrency industry. In 2017, the country was first to recognize Bitcoin as legal tender.
During the last cryptocurrency bull run, a small group of Japanese banks also floated the possibility of launching a stablecoin. Named J-Coin, the digital token was to be pegged to the Japanese yen.
At the time, Japan's push for digital currency use wasn't surprising. Since Prime Minister Shinzō Abe won a second term in 2012, his administration has pushed for the adoption of cashless transactions.
However, even at the peak of the COVID-19 pandemic, many Japanese banks reported only a minor drop in footfall.
Some of the distrust is also understandable since Japanese exchanges have recently been at the center of major security breaches. Mt. Gox, arguably the biggest crypto exchange in Bitcoin's early days, was also based in Japan. It declared bankruptcy in 2014.
In the long-term though, it remains to be seen if nosediving deposit interests will push the Japanese towards new investment avenues. If that happens, the high level of cryptocurrency accessibility enabled by early regulation should allow millions of retail investors to easily enter the market.
Disclaimer
In adherence to the Trust Project guidelines, BeInCrypto is committed to unbiased, transparent reporting. This news article aims to provide accurate, timely information. However, readers are advised to verify facts independently and consult with a professional before making any decisions based on this content.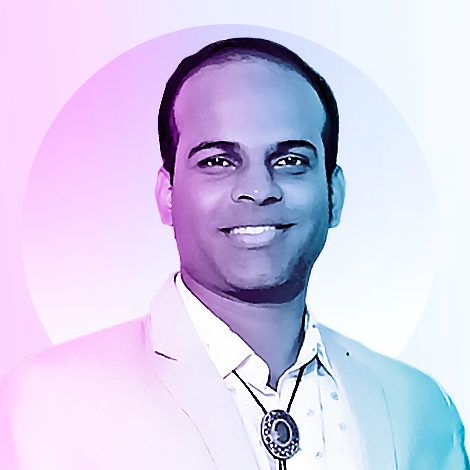 Rahul Nambiampurath's cryptocurrency journey first began in 2014 when he stumbled upon Satoshi's Bitcoin whitepaper. With a bachelor's degree in Commerce and an MBA in Finance...
Rahul Nambiampurath's cryptocurrency journey first began in 2014 when he stumbled upon Satoshi's Bitcoin whitepaper. With a bachelor's degree in Commerce and an MBA in Finance...
READ FULL BIO
Sponsored Sponsored