BeinCrypto spoke to Chris Cleverly, CEO of Kamari and the founder of the Made In Africa Foundation. He dived into Kamari and KamPay, which aim to become key in cryptocurrency for African countries.
Kamari began in 2018. It has focused on easier access to banking solutions on the continent. As a result, "allowing users to save, lend, buy, sell, and participate in gaming all from one wallet," says Cleverly.
The team recently released the KamPay token on the Binance Smart Chain. This choice was due to the high transactions costs on the Ethereum blockchain.
"The KamPay team has strong ties to Africa and an ongoing passion for developing self-help solutions. We were drawn to the populist ethos of the blockchain and saw its potential to expand the reach of microfinance and help the unbanked population in Africa."
As a continent, Africa is often considered underdeveloped, especially when it comes to the finance industry. However, despite having a significant unbanked population, African countries are at the forefront of mobile, digital payment, and banking innovations.
It is also one of the fastest-growing regions in the world. The population is likely to double to 2 billion in the next decade.
African financial inclusion
As a result, Kamari is looking at Africa as a fertile ground for pushing financial inclusion on the blockchain.
"KamPay aims to be the gateway to financial inclusion. To provide voice functions, fiat to crypto (in local currencies), to support these functions, and the tokenization of currencies. The KamPay team is running pilot programs in Zimbabwe and Cameroon before expanding further."
However, this doesn't mean that there aren't issues. Many of these relate to the expense currently associated with DeFi projects, especially dApps aimed at providing this access.
"The DeFi summer and the bull market that followed forced many to be left out, simply because a $50 transaction was not economically viable for them. In addition, there are a limited number of transitions between fiat and crypto, lack of financial and crypto literacy, regulatory uncertainty, and, in some cases, connectivity issues that affect participation in the decentralized economy," he explains.
Saving money in new dimensions
For Cleverly, this steep price is an issue not only for accessibility. In addition, it is a problem due to low wages among those who could use it the most.
"A worker with a minimum earning power, in say Uganda or Kenya, is unlikely to have the income needed to save money, repay loans, and invest in financial products. So simple access is not really the point," he explains.
"Rather, it is income generation. The answer is no longer FinTech. What we need are fundamental improvements that allow scalable social value to be unlocked."
African governments and crypto
Government response to cryptocurrency and blockchain technology across the world has been varied. In Africa, this has ranged from clamps downs in Nigeria in exchanges to support for Cardano projects in Ethiopia.
For Cleverly, their approach has been to form relationships with authorities in order to roll out their strategy.
"As part of our strategy to get KamPay into the hands of users quickly, we have established relationships with seven national lottery authorities in different African countries. In addition, we have numerous consultants with government contacts, connections that we want to expand further in the future," he says.
"In general, however, African governments have an erratic relationship with crypto. Some seem to aim to ban crypto. Others want to follow El Salvador's example. So when it comes to government cooperation with KamPay, this is a case-by-case basis."
Unbinding the U.S. dollar in Africa
While the dollar versus crypto discussion mostly happens in the U.S., many African countries operate with the dollar as an alternate currency. This is often due to the weak or inflationary nature of its own.
In Zimbabwe, for example, the dollar is the only form of payment, with there being no national currency after it completely crashed.
However, for Cleverly, it's not clear if crypto could take on this position on the continent over the dollar.
"That is the billion-dollar question. Nobody knows for sure, but I assume that decentralized systems will win in the long term. This is because many African countries are less anchored in the status quo than major global players such as the USA or China. And in fact, some of them can see a significant upward trend by adopting crypto instead of fighting it. For example, the President of Tanzania recently encouraged her country's central bankers to follow El Salvador's lead, and I wouldn't be surprised if more of these are expected in the future."
Disclaimer
All the information contained on our website is published in good faith and for general information purposes only. Any action the reader takes upon the information found on our website is strictly at their own risk.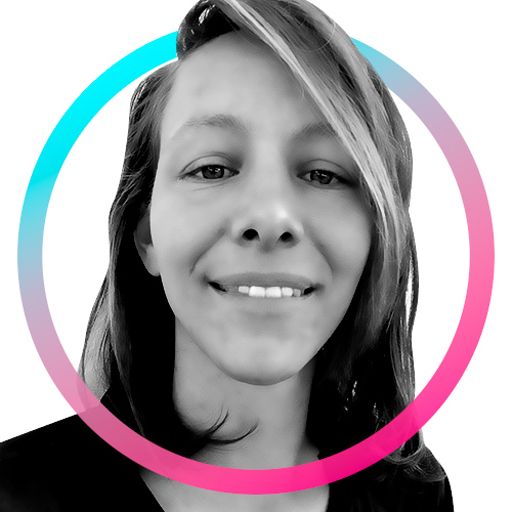 Alex completed her Bachelor's Degree in Oriental and Asian Studies at the Friedrich Wilhelms University of Bonn, then studied German as a foreign language at the Goethe Institute...
Alex completed her Bachelor's Degree in Oriental and Asian Studies at the Friedrich Wilhelms University of Bonn, then studied German as a foreign language at the Goethe Institute...
READ FULL BIO
Sponsored Sponsored