The cryptocurrency market surpassed $2 trillion in total market capitalization last week, following record highs all-round. Whilst BTC and ETH led the latest charge, DeFi tokens definitely triggered it. BeInCrypto examines five metrics that suggest demand for DeFi is at an all-time high.
1. Total Value Locked (TVL)
On Feb 22, just four days ago, TVL for all DeFi projects in the cryptocurrency and blockchain space reached a record $43.15 billion.
Since the beginning of the year alone, TVL for the DeFi space increased by nearly 200% after starting 2021 at around $15 billion.
The figure shows the market demand for DeFi tokens and the demand for stake-able products such as Yearn Finance's Vaults.
Indeed the top three DeFi projects by TVL, Maker (MKR), Aave (AAVE), and Compound (COMP) are all lending products in which stakers can earn interest.
TVL is a measure of the value of all the assets staked in a DeFi project.
2. Ethereum GAS fees
Ethereum (ETH) GAS fees per transaction also set records in response to the growth of swaps using ETH-based decentralized exchanges (DEXs).
On Feb 23, the average price of GAS hit 373.8 Gwei, the highest it has been since September last year. This sent the cost of transactions on the ETH network over $40 on average.
Accordingly, ETH-based DEXs such as Uniswap (UNI) and SushiSwap (SUSHI) saw the price of swaps touch $100 per transaction. While these high fees cause frustration for DEX users, it also shows the demand for DEX use, with users bidding higher and higher fees to miners to ensure transactions are processed.
3. The Number of DEXs is Growing
According to DeFi Pulse, there are now at least 18 DEXs with significant swap volume. However, these only take into account ETH-based DEXs.
Recently, several more DEXs sprung into existence or became popularized in response to ETH's high GAS prices. These include DEXs such as Serum (SRM) and PancakeSwap (CAKE).
Both SRM and CAKE are non-ETH-based DEXs, with the former using Solana (SOL) and the latter using Binance Smart Chain (BSC). Both DeFi platforms benefit from significantly lower fees compared to GAS.
4. DEX Transactions at Record Highs
According to the latest data, the total number of transactions on all DEXs tracked by Etherscan is just under 50 million.
In the past seven days alone, the most voluminous period on record, total transactions hit a whopping 800,000, with 98.7% of those transactions taking place on Uniswap v2.
Overall, Uniswap v2 has a 64% of the DEX market, with IDEX and Ether Delta coming in second and third, respectively.
The record explains the reason for the all-time high GAS prices as decentralized transactions flood the ecosystem.
5. DeFi Tokens at All-Time Highs
Finally, while the market has dipped slightly, there's no ignoring the fact that DeFi tokens led the overall bull market, setting all-time highs all-around last month.
Leading the DeFi pack was AAVE, which rose from just $53 in November last year to over $500 last month.
The Mark Cuban-supported lending platform was the first to offer secured flash loans in the space and is the second-largest DeFi project behind MKR.
Disclaimer
All the information contained on our website is published in good faith and for general information purposes only. Any action the reader takes upon the information found on our website is strictly at their own risk.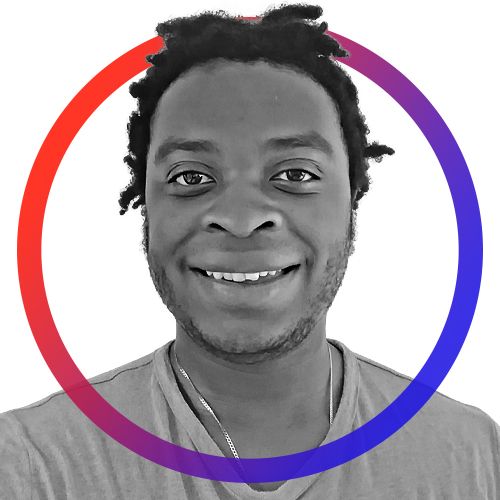 Emmanuel entered the cryptocurrency space in 2013 as a cryptocurrency broker. He is a crypto-enthusiast, entrepreneur, and investor, who has built and led several projects and...
Emmanuel entered the cryptocurrency space in 2013 as a cryptocurrency broker. He is a crypto-enthusiast, entrepreneur, and investor, who has built and led several projects and...
READ FULL BIO
Sponsored Sponsored