Binance
CEO Changpeng Zhao has, despite its negative connotations, admitted to being a cryptocurrency shill. Shilling is the promotion of a cryptocurrency, in this instance, often with no real reason or backing. It is often seen as a tactic to try and pump up the price of a certain asset.
Zhao has proclaimed he will shill both Bitcoin and his exchange's native currency, Binance Coin (BNB), whenever he gets the chance. He believes that Bitcoin and Binance Coin rising in price can only be positive for the cryptocurrency space, but this is a
very one-sided view
. In a recent tweet, Zhao admitted he caught himself wanting to shill Bitcoin just before its price had once again crossed $10,000, admitting that it might have been 'too much.' But when the coin spiked further to push past the $10,000 his previous notion went out the window. Zhao followed up by saying 'There isn't the concept of too much shilling for #btc.'
I took a screenshot a couple hours earlier, wanting to send it. But thought that might be too much shilling, and held off. As it turns out, there isn't the concept of too much shilling for #btc. Keep slapping! pic.twitter.com/hkxieXIxGX

— CZ Binance (@cz_binance) February 18, 2020
Hodler, not a Trader
The shilling being done by Zhao in relation to Bitcoin is not being that harshly judged, as the majority of cryptocurrency investors benefit when Bitcoin's price is rising. However, there are still other dangers. Zhao has been pretty direct and sometimes adversarial in his shilling. The greatest example of this is when he called out those who decided to sell their Bitcoin below $10,000, telling them to 'slap themselves.'
Slap yourself,

if you sold $BTC under $10,000.

— CZ Binance (@cz_binance) August 1, 2019
In fact, he has even gone as far as to say he would be cutting out people who were spreading FUD (fear, uncertainty, and doubt) about the price of Bitcoin by making predictions its price would fall drastically.
Now is the time to unfollow people who predicted btc to 5000 in the last couple months, and btc to 1000 a year ago.

Removing bad influences in life is essential for success! https://t.co/bpYD13i1rR

— CZ Binance (@cz_binance) January 28, 2020
Part of the reason for Zhao acting in this manner can be explained in some of the replies to his original shilling tweet where he first recommended to '
always hodl
' and then explained that he
does not trade in Bitcoin
. For Zhao, who famously 
sold his house for Bitcoin
in 2014, shilling Bitcoin makes a lot of sense. He is clearly a fan of holding, and it must be assumed he has a rather large sum of Bitcoin stashed away, so its price rising is surely beneficial to him. More so, because Zhao is such a prominent and popular figure in the nascent market, his influence on Twitter alone is probably powerful enough to move the market in many instances.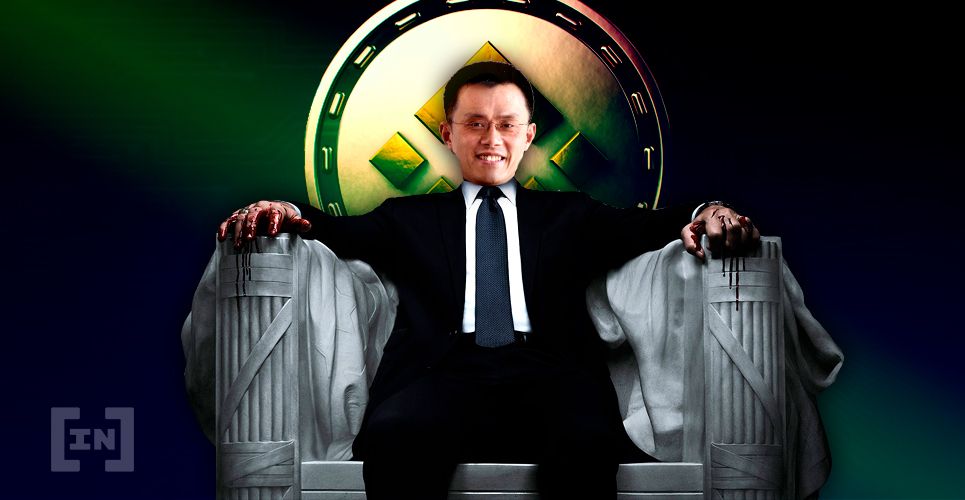 A Speculative Bitcoin Bubble
Of course, the danger of shilling Bitcoin too much is present, and it has been demonstrated before. In 2017, the rapid rise in the price of Bitcoin to top $20,000 was based heavily on stories of success and greatness in the cryptocurrency market — essentially shilling. Individuals rushed in and made speculative investments in Bitcoin which created a bubble that popped dramatically in 2018. Bitcoin is in a better place now in terms of its market maturity, but too much shilling can still lead to it being overvalued in the markets.
Disclaimer
All the information contained on our website is published in good faith and for general information purposes only. Any action the reader takes upon the information found on our website is strictly at their own risk.