Investors have switched up their investment strategy in 2023. Gone are the days of only buying tokens based on hype, such as ApeCoin (APE).
Today, they are looking for projects with long-term room for growth and real-world utility – and Yachtify (YCHT) will provide just that! This presale project has recently made the crypto headlines as analysts predict a 600% rise by the end of 2023. Let's find out why!
>>>> VISIT YACHTIFY TOKENS <<<
Yachtify (YCHT) Looks Poised For Crypto Greatness
The yacht charter market has been an industry reserved for the wealthy and powerful; rarely does an everyday investor manage to enter this booming multi-billion dollar market. However, all that will soon change as Yachtify will allow users to become fractional owners of real-world yachts – with the help of fractionalized NFTs backed by these luxurious boats!
On this decentralized investment platform, each opportunity will be minted as an NFT, which will then be fractionalized and sold partially for prices as low as $100. Once you buy just a part of this NFT, you will be eligible for passive income because Yachtify will rent out the real-world yacht to individuals and redistribute the revenue to NFT holders!
The Yachtify platform and its ecosystem consisting of a Rewards Club giving you access to unique NFT releases and a Lending Protocol allowing you to secure loans at competitive rates by using NFTs as collateral – will all be fueled by the Yachtify native token, which currently costs just $0.10!
Holding this token will bring you discounts on trading, storage fees, and more.
Another area where Yachtify will shine is security. It has already obtained a token smart contract audit by SolidProof, and the team founder has been verified through an identity check. Plus, the Yachtify team will lock the liquidity pool forever while freezing the team tokens for three years – eliminating any chances of rug-pulls or scams!
We believe Yachtify has all the capabilities to dominate the yacht charter market while becoming a future blue-chip crypto that you can now buy for an affordable price, so do not hesitate to sign up for its presale below!
ApeCoin (APE) DAO Funds A New Community Magazine
Financial support was recently obtained by ALL CITY, a well-known member of the ApeCoin (APE) DAO, to create the Beyond the Swamp community magazine. The ApeCoin (APE) DAO creates value for its community by supporting initiatives like these and encouraging involvement in creating new ones.
This news caused a surge in the trading volume of ApeCoin (APE) as it increased by 73% overnight, reaching $67,828,998. On the other hand, the ApeCoin (APE) value leaves a lot to be desired as it trades at $3.47, which is a fall of 4.12% on the last day alone.
The moving averages for ApeCoin (APE) also show sell signals, which may be a bad omen for its future. Experts believe that if ApeCoin (APE) does not pass the $3.80 resistance level soon, it may fall to its support level of $3.00 due to its limited utility.
Join Presale | Website | Telegram | Twitter
Disclaimer
This article is sponsored content and does not represent the views or opinions of BeInCrypto. While we adhere to the Trust Project guidelines for unbiased and transparent reporting, this content is created by a third party and is intended for promotional purposes. Readers are advised to verify information independently and consult with a professional before making decisions based on this sponsored content.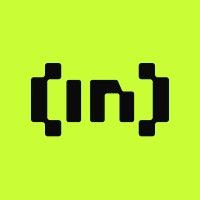 BeInCrypto Team comprises a diverse group of experienced journalists, analysts, and crypto enthusiasts dedicated to delivering the latest news, insights, and analyses in the...
BeInCrypto Team comprises a diverse group of experienced journalists, analysts, and crypto enthusiasts dedicated to delivering the latest news, insights, and analyses in the...
READ FULL BIO
Sponsored Sponsored