In a Twitter exchange with MicroStrategy's Michael Saylor, Tesla chief Elon Musk said he will continue to hold three major crypto tokens.
The billionaires were discussing the US markets and the possible threat of inflation in the upcoming years. Saylor believes that "USD consumer inflation will continue near all-time highs, and asset inflation will run at double the rate of consumer inflation."
The high rate of inflation has been a major determinant in the crypto market trend over the last year. Last month, the US inflation hit a record 40-year high of 7.9%.
Last year, JPMorgan Chase strategists said the BTC bull run in the second half of 2021 was driven by inflation, against the backdrop of the COVID-19 pandemic. Especially because BTC is perceived as a "better inflation hedge than gold."
The MicroStrategy chief believes that inflation will result in the collapse of weaker currencies. His comments come as the ongoing Russia-Ukraine war is expected to have lingering economic consequences.
Countries like Venezuela, which have been dealing with notoriously high inflation, have started looking towards crypto as a solution to their financial troubles.
Saylor predicts that capital from cash, debt, and stocks will move to "scarce property like Bitcoin."
Musk revealed his investment choices. "As a general principle, for those looking for advice from this thread, it is generally better to own physical things like a home or stock in companies you think make good products than dollars when inflation is high," he said.
Musk added that he still "owns and won't sell" Bitcoin, Ethereum, or Dogecoin. 
He previously stated: "As I've said before, don't bet the farm on crypto! True value is building products & providing services to your fellow human beings, not money in any form."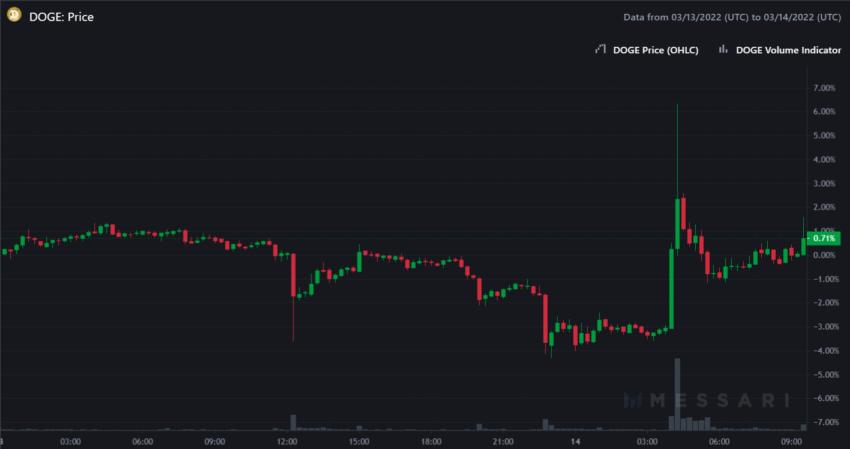 DOGE prices are seeing a positive impact after Musk's advocacy for the token. The meme coin has been maintaining a 24-hour range of $0.115 – $0.116 and is up 0.7% at the time of writing.
Disclaimer
All the information contained on our website is published in good faith and for general information purposes only. Any action the reader takes upon the information found on our website is strictly at their own risk.