Organizations keeping track of
ICO
fundraising statistics are having a hard time agreeing on totals from month to month.
What could be the reasons for such large discrepancies?
Guesstimating
The
Initial Coin Offering
(ICO) model has been constantly evolving and adapting over time since the height of its popularity in late 2017. The biggest factor which caused the total fundraising amounts to
decline heavily
overall was, and obviously still is,
the market-wide correction
that has gripped the digital asset space since the beginning of the year. Some projects have lost all of the gains they made during the
bull run
, while some have even dipped back below the prices at the time of the ICOs' launch. According to some information compiled by 
Forbes
, the statistics reported by financial trackers involving the amounts of money that ICOs are bringing in have not quite been matching up. In some cases, the totals vary by billions of dollars. The reports assembled information from five different ICO trackers from the beginning of 2018 through October. Nearly every month has shown a wide range in recorded totals, leaving investors and enthusiasts to question the reasons for the spread.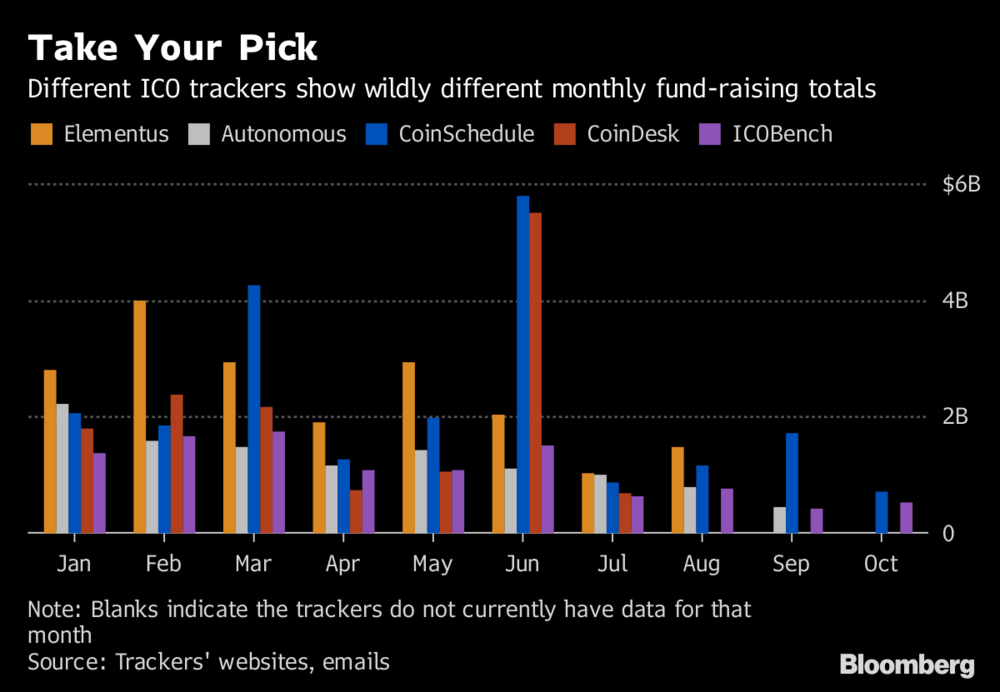 What's The Deal?
Alex Buelau, the co-founder of the digital token sale and ICO information site CoinSchedule, attributes the differing totals to inaccurate numbers being reported by the ICO projects. These numbers can also be skewed due to the increasing popularity of ICOs making private sales to private investors. Because ICOs do not need to follow the exact same guidelines as a publicly offered entity, they are not required to report the details of every sale. Other factors that could have an influence on the totals are the elements which the trackers focus on recording in the first place. Some organizations, like ICORating, use statistics directly from investors and token issuers, while Elementus focuses on collecting data directly from the transactions on individual blockchains — leaving less room for interpretation and manipulation in the totals.
Do you think that we are past the ICO peak, or will the there be another huge wave rolling in during the next bull run? Let us know your thoughts in the comments below! 
Disclaimer
All the information contained on our website is published in good faith and for general information purposes only. Any action the reader takes upon the information found on our website is strictly at their own risk.