This week BiC looks at the top crypto related quotes on social media that made the news. The top quotes this week come from Elon Musk, Peter Schiff, and Mark Cuban.
The bull market is in full swing as Bitcoin saw new all-time highs daily this week. The total crypto market cap also saw new highs, along with a plethora of altcoins reaching new price levels. However, what did industry leaders and influencers have to say about all the action this week? We look at some of the top quotes within the crypto industry that made news headlines.
Musk Quotes Make News
At this point, it comes as no surprise that Tesla founder Elon Musk is in the news once again. Musk has been extremely vocal about the market over the last month, especially regarding DogeCoin. Musk recently commented on the lack of decentralization related to the top holders of DogeCoin. He also had comments on Bitcoin this week following the recent $1.5 billion purchase of Bitcoin by Tesla.
Musk spoke out about the Bitcoin purchase saying "Having some Bitcoin, which is simply a less dumb form of liquidity than cash, is adventurous enough for an S&P500 company."
Musk further admitted that he is not an investor, nor does he hold anything besides Tesla stock.
Musk continued to criticize DogeCoin whales who prevent the decentralization of the project. Musk commented on the issue saying, "If major Dogecoin holders sell most of their coins, it will get my full support. Too much concentration is the only real issue imo"
The tweet was met with plenty of helpful insight into resolving the issue with comments from Civic's (CVC) Vinny Lingham, and Binance CEO Changpeng Zhao.
Zhao suggested that Musk start Mars Coin, to which Musk replied, "There will definitely be a MarsCoin!"
Mark Cuban Backs Ethereum over Bitcoin
American businessman and billionaire Mark Cuban has been making waves over the past few weeks. The investor and Shark Tank participant has been actively involved in the non-fungible tokens (NFTs) space recently. Cuban has even released his own NFT titled 'The RollUp 2021'.
Cuban has also recently commented on NFTs as being game changing. The billionaire spoke on a Podcast recently and backed the idea of artists tokenizing their work. Cuban has even admitted that he sees parallels between blockchain development and internet adoption. The ideas behind its accessibility and ease-of-use are what he believes are key to widespread adoption.
Cuban also commented on Ethereum this week. He stated that he believes Ethereum will be a better store of value than Bitcoin in the future. Talking on the DeFi blog the Defiant, Cuban expressed his admiration for Ethereum. Cuban has previously questioned Bitcoin and it comes as no surprise that the businessman prefers Ethereum.
Peter Schiff Denies Selling Bitcoin Claim
Bitcoin hater and gold maximalist Peter Schiff was also in the news this week for comments made about him by Max Keiser. Keiser insisted that Schiff was receiving Bitcoin payments on his website as far back as six years ago. Keiser further states that Schiff converted all Bitcoin to fiat, saying "He threw $100,000,000 into the toilet".
Schiff replied to Keiser, calling him a liar who is conning people into buying Bitcoin. Schiff insisted that he never received Bitcoin, but that it was automatically converted into fiat.
Furthermore, Schiff explains that had his company held Bitcoin, and loaned the fiat to cover the customer purchases of gold, the company would have gone bankrupt.
Schiff further reiterated that the volatility of Bitcoin would have made holding business capital in Bitcoin impossible. Schiff stated that "daily price volatility would turn a profitable business into a crap shoot."
Of course, Schiff did not stop there. He also tweeted about comments made by Elon Musk. Musk had previously mentioned that Bitcoin is almost as BS as fiat currency. Schiff took this as an opportunity to further discredit Bitcoin, saying that Bitcoin "is even more BS than the paper fiat issued by central banks. Gold is not BS. It's real money and better than both."
Secretary Janet Yellen Wants SafeGuards
This week also featured an interview on CNBC with newly appointed US Treasury Secretary Janet Yellen. In the interview, Yellen spoke about several topics including Covid-related economic stimulus. She also focused on cryptocurrencies, and stated that cryptos will be an issue in the long run. Yellen believes regulation for Bitcoin is needed.
Yellen pointed out that, "regulating institutions that deal in Bitcoin, making sure that they adhere to their regulatory responsibilities, I think is certainly important."
Another busy week brought quotes from some of the biggest players in and out of the industry. And the bull market has certainly stirred the hornet's nest and awoken crypto haters, maximalists, and everyone in between.
Disclaimer
All the information contained on our website is published in good faith and for general information purposes only. Any action the reader takes upon the information found on our website is strictly at their own risk.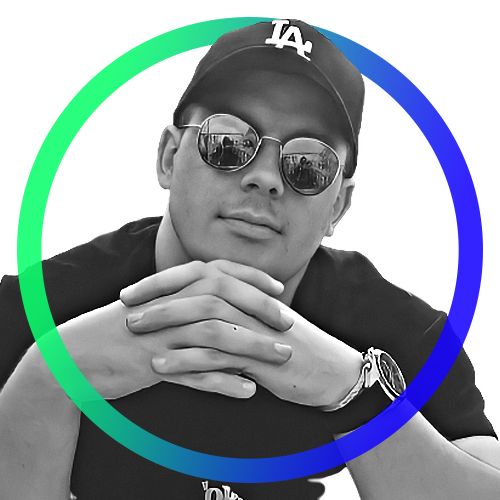 Ryan is a Fintech specialist with a passion for cryptocurrencies and blockchain adoption. A keen trader and investor in the market since 2016, he enjoys keeping up to date with...
Ryan is a Fintech specialist with a passion for cryptocurrencies and blockchain adoption. A keen trader and investor in the market since 2016, he enjoys keeping up to date with...
READ FULL BIO
Sponsored Sponsored