Shrimps purchasing Bitcoin over the past month have broken records for purchases of BTC.
In total, more than 200,000 BTC were bought by these two groups of holders. The investment strategies going on right now shows some unity between shrimp and whale buying behavior in the bear market.
While the market has stabilized since the mid-June low, both shrimp and whales are pursuing aggressive accumulation strategies.
In recent days, Be[In]Crypto has looked at the strategy led by whales, who hold at least 1,000 BTC tokens, observing that they are intensifying their investment strategy on Bitcoin.
Indeed, their exposure increases week after week as the rest of the market abandons Bitcoin (BTC). Since January, therefore, whale exposure has increased, with more than 140,000 BTC purchased in June. Now, it remains to be seen whether July will confirm the trend while price falls are again envisaged for the digital asset.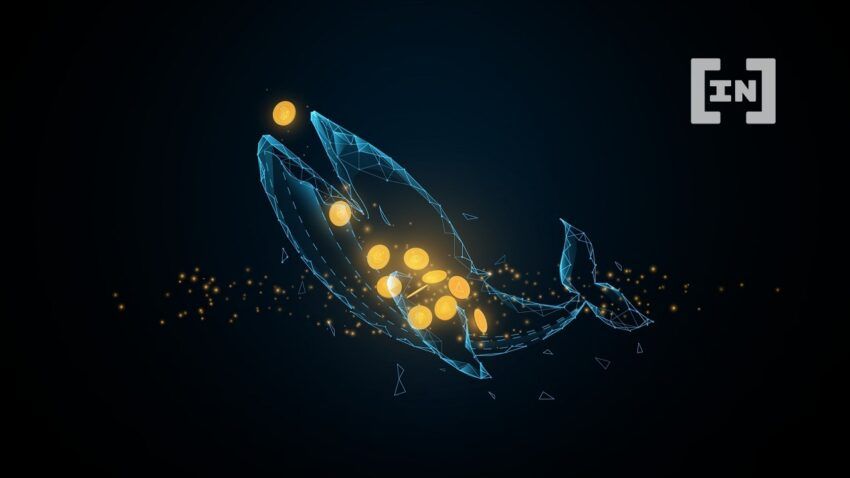 Record Shrimps Now Hold Bitcoin
As for a completely different investor profile, we observe a similar strategy on the shrimp side. As a reminder, shrimp are the holders that hold between 0 and 1 BTC. The latter have intensified their strategy and amplified their exposure to Bitcoin with record purchases in June. According to data reported by Glassnode, a total of 60,400 bitcoins have been added to their wallets.
This is the most intense purchase made by this type of holder, who support Bitcoin with the whales in this bear market. Even if this month of June is the worst month in the history of BTC, shrimp and whales have sought to support the asset at all costs.
Source: Twitter
These types of investors are located at the extremes of each other. The smallest holders of Bitcoin and the wealthiest currently have identical strategies.
Shrimps: Fragile
Generally, small BTC holders are characterized as "fragile hands" in the market. Meanwhile whales are portrayed as manipulators who seek to make small holders abandon their stance, while they collect insane quantities of cheap coins. In this bear market, however, it would seem that the "fragile hands" are resisting and are clinging uncompromisingly to their tokens while increasing their exposure.
Shrimp therefore can have an effect on Bitcoin, even if, combined, they made "only" a little more than 42% of whale purchases in the month of June.
According to two Glassnode charts, BTC token holders are constantly increasing. There are now more addresses owning 0.1BTC or 0.01BTC (addresses that therefore include shrimp).
Source: Twitter
These statistics show that the bear market coincides with the arrival on the market of new retail investors in cryptocurrencies, and who are participating in shrimp purchases.
Young investors are not getting out of their positions
According to a recent survey conducted by Etoro, young investors have maintained their positions by limiting sales, while 16% of them wanted to amplify their exposure to Bitcoin by expanding their wallets during this crypto winter.
For the Global Market Strategist of the Trading Platform Etoro, Ben Laidler, the strategy of shrimp is largely due to the age of investors.
"Cryptocurrencies are assets that are disproportionately held by young investors, who are more risk tolerant given that they have more than 30 years ahead of them to get that money back."
Thus, according to Ben Laidler, younger investors have more risk appetites since they would have less to lose than older investors. Older investors cannot afford possible losses and prefer to cut their positions rather than preserve exposure to market fluctuations.
Got something to say about shrimps and whales tucking into BTC or anything else? Write to us or join the discussion in our Telegram channel. You can also catch us on Tik Tok, Facebook, or Twitter.
Disclaimer
Following the Trust Project guidelines, this feature article presents opinions and perspectives from industry experts or individuals. BeInCrypto is dedicated to transparent reporting, but the views expressed in this article do not necessarily reflect those of BeInCrypto or its staff. Readers should verify information independently and consult with a professional before making decisions based on this content.