The cratering of the cryptocurrency market has many in the community feeling rattled. With the
Bitcoin
price having shaved off more than one-fifth of its value in seemingly one fell swoop, nobody was left unscathed. For those who haven't sold yet, some traders appear to be on the verge of pulling the plug based on social media conjecture. But after looking more closely, you may be surprised to learn that it's not the individual investor causing all of this pain.
If you've been wondering when institutional investors were going to come off the sidelines and get into the cryptocurrency market, it seems they already did – at least for a little while. Hunter Horsley, CEO at Bitwise Asset Management, in a tweet based on anecdotal evidence revealed the culprit for the selling – institutions.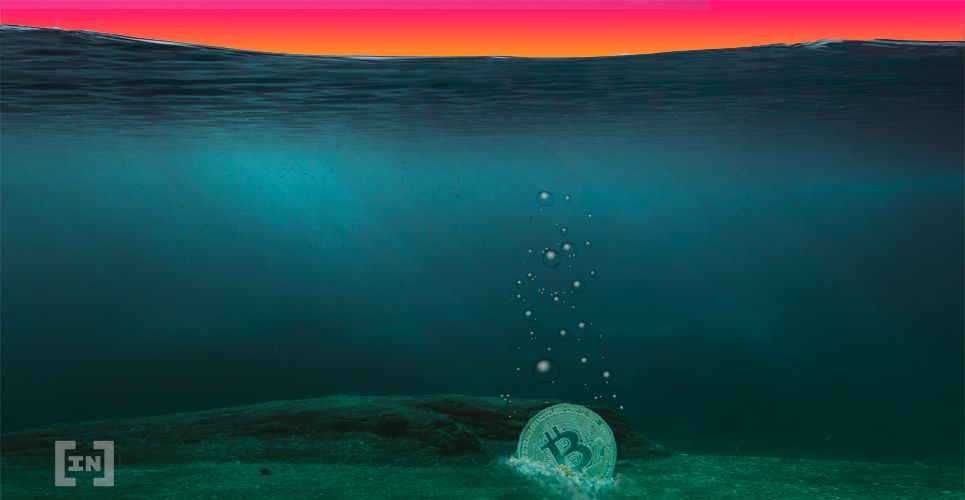 It appears that retail investors are the ones that are preventing the bleeding from getting any worse, with nearly three-quarters of the orders on
cryptocurrency exchange Coinbase
being "buys." Kudos to them. And it's not just in the U.S. Danny Scott,
CEO of UK Bitcoin exchange CoinCorner
, tweeted that a mere 5% of Bitcoin transactions on the platform were sells, with the balance, or 95%, being buys on March 12. Institutions, meanwhile, that dabble both in the traditional financial markets and cryptocurrencies appear to be the ones who are bailing. With all of the pain that
big investors
are feeling from other asset classes such as stocks and bonds, they need to create liquidity somewhere. So it's not so much the baby being thrown out with the bathwater so much as it is cryptocurrencies taking one for the team.
72% of orders on Coinbase are Buys.

Looks like retail is mostly a buyer today so far.

Current word from trading desks is institutional selloff due to liquidity needs eg market makers who also make traditional equities / bonds markets need the cash. pic.twitter.com/SG3rCnnXYN

— Hunter Horsley (@HHorsley) March 12, 2020
If there was any doubt that retail investors were attempting to toe the line, UFC fighter turned cryptocurrency advocate
Ben Askren
put those to rest, tweeting to his nearly 309K followers today that he is "hodling."
Yes im HODLing! Ain't selling shit

— Bitcoin Ben (@Benaskren) March 12, 2020
Meanwhile, as founder and CEO of Digital Currency Group, Barry Silbert usually represents institutional investors. But today he is one of us, saying in a tweet that he is buying the dip.
Grayscale
is behind the Drop Gold campaign that stirred up some controversy with gold investors and thrust Bitcoin into the spotlight in the mainstream. No asset was spared in this latest selloff, however, with the gold price also getting shellacked and
losing $80 per ounce, or 5% on Thursday
. [Mining.com]
I'm buying. This is why bitcoin was invented

— Barry Silbert (@BarrySilbert) March 12, 2020
Retail investors might be a bit tattered after Bitcoin's plunge to below $6,000, a level that many never thought they would live to see again. Despite this, based on the replies in the above tweets, many are rallying behind the cryptocurrency market, refusing to let the negative sentiment get the best of them. Another voice of calm has been Travis Kling, founder and CIO of Ikigai Asset Management. He pointed out in a tweet that even if the bottom isn't in yet, once it is will be Bitcoin's time to shine.
I don't know how long this will last, but-

After the dust settles. After economic activity resumes. After CBs & govts inject *many trillions* of new dollars by increasing bal sheets & deficits.

Off that bottom, there is no other asset on the planet that will move like #Bitcoin

— Travis Kling (@Travis_Kling) March 12, 2020
And while some argue that the cryptocurrency keeps
"moving the goalposts,"
the truth is that the world is uncharted territory with
coronavirus
, and that simply means that all previous bets are off.
Disclaimer
All the information contained on our website is published in good faith and for general information purposes only. Any action the reader takes upon the information found on our website is strictly at their own risk.
Gerelyn caught wind of bitcoin in mid-2017, and after becoming smitten by the peer-to-peer nature of crypto has never looked back. She has been covering the space ever since....
Gerelyn caught wind of bitcoin in mid-2017, and after becoming smitten by the peer-to-peer nature of crypto has never looked back. She has been covering the space ever since....
READ FULL BIO
Sponsored Sponsored