NFT rentals are an interesting idea when it comes to blockchain gaming, says Anton Link, Co-Founder, and CEO of the UNITBOX DAO.
Play-to-earn (P2E) video games are still a new phenomenon in both crypto and gaming. That said, the sphere shows tremendous growth potential, being a powerful mix of two things everyone desires: entertainment and money.
With the ongoing rise of NFT rental services, entry into the P2E space has become even easier. They allow players to rent an NFT, no virtual strings attached, and pay lenders a cut of whatever earnings they generate. Owners of non-fungibles, in turn, get a chance to generate additional passive income.
So who makes up the target audience of NFT rental services? What kind of value does this model create for market participants? And how prospective does the space look right now? Let's explore.
NFT renters: who are they?
The audience of the NFT rental services is diverse, with people coming in for various reasons. Some renters seeking to build their reputation within the NFT community are more interested in short-term flex rent. This is so they can set the non-fungible as a profile picture on social networks. Art installations and exhibitions, on the other hand, might rent non-fungibles to kick start their openings with exciting, imaginative art or hold limited-time events with specific pieces.
A considerable portion of demand comes from gamers. One popular type of NFT rental is digital land plots. Landlords with funding will invest in large amounts of property and housing in play-to-earn games, only to lend them out to players as a form of living within the game. Such a prospect entices players into a world, providing them a safe space to call their own and getting them invested.
The second is renting in-game characters, skins, gear, weapons, pets, and other items. In most GameFi titles, these non-fungibles are now either required to play or give gamers an advantage within the game. Many games offer multiple tiers of NFTs, with rarer ones being more valuable to the gaming experience.
With NFT rentals and so-called scholarships, those gamers who choose not to invest in an NFT or can't afford the initial asking price, now have an opportunity just to rent one out. Or, if a player can afford a common NFT but not a rare one, they might opt for a scholarship to acquire the latter for good measure.
NFT rentals: The market is taking shape
The popularity of play-to-earn games has created plenty of traction in the new niche. It helped NFT rental services and scholarship providers take off. This is giving rise to independent scholarship providers.
For example, two entrepreneurs from the Netherlands, Maxim de Clippelaar and Mick de Bock, bootstrapped their rental service, Axie University, with $12,000 in August 2021. They house 50 scholars – all based in the Philippines – and make a fair amount of money providing NFTs to users, all while earning a percentage of all funds that their scholars use.
At the same time, the market is still taking shape. More and more players are looking for ways to get involved and profit off of their time investments into the game. But, a number of issues are waiting to be solved.
Part of these issues aren't inherent to gaming but to the NFT space as a whole. As it often goes with new niches, some projects are overhyped and end up failing to deliver. And, sadly, some are hoping to get rich quick and pull a scam on investors. The latter need to be conscious of what they are putting their money into.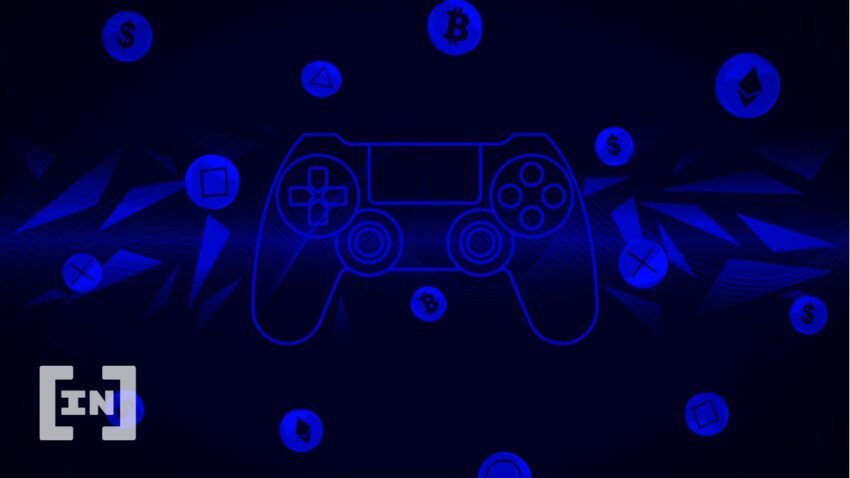 NFT rentals: Facilitating adoption
How do we address these issues? I believe that one of the most important steps is building user-friendly platforms. They can aggregate lenders, offer profitable renting models with automatic pay-outs, and NFT authenticity checks, and provide data that would help in decision-making. This is what we are creating at UNITBOX.
Such solutions will lower the entry threshold. They will answer the user demand, create more trust and educate new market participants. NFT rentals will give a boost to the whole GameFi and NFT space, and contribute to the development of the industry. They will help bring in more investments and liquidity, creating more opportunities for gamers and NFT holders.
Thousands of players are already enjoying passive income while playing some of their favorite games. Scholarship programs with rentable NFTs are beginning to take off. It will take some time – and developer effort – before word spreads and more gamers start participating.
About the author

Anton Link is the Co-Founder, and CEO of the UNITBOX DAO. UNITBOX is the first collateral-free leasing and renting protocol, and the first use case of a grant-winning wNFT technology. It leverages DeFi mechanics to aggregate millions of crypto investors, renters (guilds, scholars), and players to provide them with access to a high-yield investment product.
Got something to say about gamers and NFT rentals or anything else? Write to us or join the discussion in our Telegram channel. You can also catch us on Tik Tok, Facebook, or Twitter.
Disclaimer
In compliance with the Trust Project guidelines, this opinion article presents the author's perspective and may not necessarily reflect the views of BeInCrypto. BeInCrypto remains committed to transparent reporting and upholding the highest standards of journalism. Readers are advised to verify information independently and consult with a professional before making decisions based on this content.