MyDiD is a French-Swiss company that specializes in identity and certification solutions for Web3 communities. The decentralized identity company chose BeinCrypto to announce its new CEO: Bastien Ebalard.
Ebalard, a professor at the renowned Kedge Business School located in the heart of the Calanques National Parc, and author of the "Blockchain Consultant" and "Blockchain Project Manager" programs at the Alyra blockchain school, is now in charge of My Did. The new CEO granted us an exclusive interview.
Tell us about your background and how you came to join MyDid
Hi Victor and all the readers of BeInCrypto !
I initially graduated from Sciences Po, in Paris, and had already started a career as a strategy consultant before falling down the Bitcoin "rabbit hole" in 2015. Since then, I have always dedicated myself fully to develop knowledge related to the public blockchain ecosystem.
I've worked with Oxford University and created a lot of training content for other schools and universities, such as a Blockchain MBA program for ITM Ghaziabad, courses for EMD management school, a master program in blockchain for Kedge business school… However, I'm best known for being the author of the "Blockchain Project Manager" and then the "Blockchain Consultant" program at Alyra: I had the privilege of training more than a thousand professionals, who are now evolving within the French-speaking and international WEB3 ecosystem. I'm sure some of them are reading us 🙂
I have also assisted various major accounts in their blockchain transition, as well as being an advisor for Kryptosphere, and a public speaker for Binance… It is fair to say that I have a rather broad vision of the active decentralized communities and of the subjects tackled by these different groups.
I had already identified the topics around decentralized identity as a cross-cutting subject of the future, but also as one capable of supporting the WEB3 communities in the long run. However, it was last year when I had the opportunity to dive deeper into this broad topic – broader than I thought – thanks to the opportunity to present the myDid project at the Paris Blockchain Week Summit.
Aside from a common interest in the digital identity revolution and the fact that I already knew quite well of some of the team members, I was also selected for my ability to present the issues and discuss these topics internationally, in English, Spanish and Arabic.
A fascinating subject and an inspiring team are two key ingredients for the success of a project such as this: it didn't take much to convince me to join the initiative as soon as I was presented with the opportunity was presented. I was already familiar with the subject, the team and the stakes… this is an association that combines reason and passion, because that's what it takes to tackle the market together in 2023!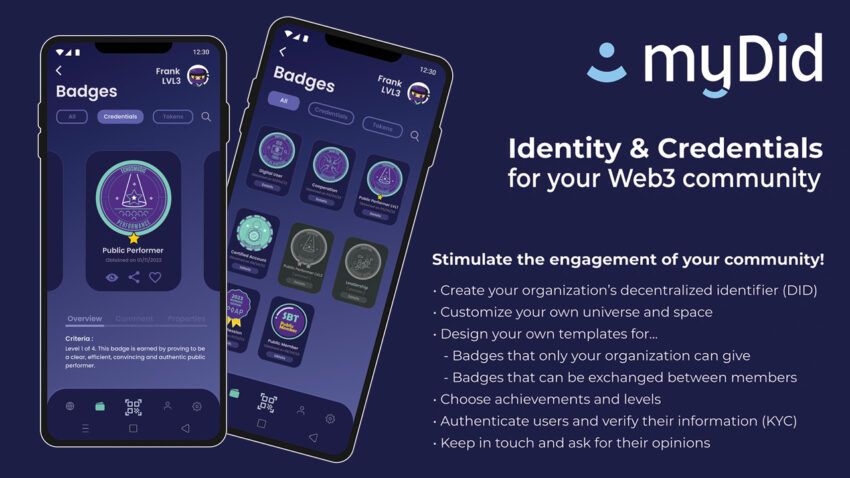 Can you explain the notion of digital identity ?
Are you available for a couple days ? 🙂 It's already quite a challenge to define digital identity before it even becomes decentralized!
A digital identity is both a technological ability given to you to be willingly represented online as different profiles and attributes. However, it is also and too often: identifiers that you don't really choose, personal information that you give without really wanting to. In short ; marks that you leave without really any control over them.
Until now, we almost never have control over our different digital identities, even when they are positively linked to benefits and rights.
One of the key components of Web3 is the reappropriation of the control of their personal data by Internet users. How can blockchain be a solution to this ?
Blockchain and Web3 are frequently mentioned, in vain, but identity is the perfect illustration of a central topic for which we deeply need a common infrastructure of trust, and where data decentralization is of the utmost importance.
To try to make it simple, inside a decentralized identity solution, the blockchain allows to store publicly the identity attributes of institutions such as companies, organizations or administrations… and it also allows to provide time-stamped public traces, and only where it is useful.
The blockchain does not store any of the personal information of the users of these solutions. In addition, in line with the original trend of the web3, the responsibility and power is more on the "client" side, with the data being stored locally inside their cryptographically secured user wallets.
It becomes easier for online services to request verified and verifiable information, even in real-time ! In the context of a single easy use, and without having to fill in the same repetitive and tedious forms, we can authenticate users in an ultra-secure way, without passwords or second factors of poor security (like SMS). This is a real conceptual revolution, a sort of reversal of the (personal) data valuation models. Thes users reclaim the power over their digital attributes and free themselves from the stranglehold of the corporations that promote federalized identification solutions.
The Internet user thus regains control over their identities, without being bound to a centralized paid by tracking and spying on their actions. Regardless of the geographical area considered, this actor is likely to restrict the fundamental freedoms of an Internet user, whether through deliberate censorship or a simple involuntary malfunction.
What could be the risks for the users to use these new decentralized identity solutions?
The risk is mostly to do nothing! If we keep using identities linked to intrusive centralized accounts like those provided by Google, Apple and others, we accept to become a herd that is constantly monitored, dominated and manipulated, without us event knowing. Failing to address these issues is to consider as inevitable the advent of a potentially limitless surveillance society, even though we now have new technological building blocks to free us from it.
It would also mean depriving ourselves of the exciting future functionalities associated with identity portfolios, such as: the improvement of electronic consultations in organizations (and perhaps later on electronic voting…), new decentralized social networks, new more democratic governance of DAOs (Decentralized Autonomous Organizations), etc.
What do you think of sovereign clouds?
We've seen how promoting sovereignty on too large a scale and without a clear objective can lead to dead ends, like the European Gaia-X project. On a national level, in France, we are already lucky enough to count on a few major cloud players, such as OVH, which we should be able to support more.
Fundamentally, we must not forget that even if it is not always easy to create entirely decentralized solutions, it should eventually be possible to free ourselves from the obligation to use centralized cloud players, by promoting existing "on-chain" processing capacities in the broad sense : on public blockchains, but also on decentralized storage spaces such as IPFS or Arweave, or on the new decentralized cloud solutions.
There will always be a debate between those who advocate the need to create national players and those who participate in the creation of the most neutral international solutions possible. After all, for a long time, people were suspicious of a common use of the Internet, and which is now considered normal and obvious. I believe that the same will be true for the use of the main public blockchains and decentralized identity standards, whose use, albeit limited today, will soon become intuitive and obvious.
What technology did you prioritize in order to secure the project ?
The technological building blocks of our solutions are the same as those of most projects using a public blockchain. We follow the World Wide Web Consortium (W3C) standards on decentralized identifiers (DIDs) and Verifiable Credentials and we have just finished our software pilot for the Decentralized Foundation (DIF)!
Our wallets only use cryptographic signature and encryption functions recommended by security agencies such as ANSSI, along with keys that are protected by the smartphones' secure spaces.
On the blockchain side, for practical reasons, we started on the BNB Smart Chain (BSC), but our solution is fundamentally multi-chain and we are currently working on supporting several blockchains, including Polygon and Bitcoin.
What is your approach regarding regulatory compliance?
Our solutions meet the RGPD, the General Data Protection Regulation at the European level.
We are currently studying the possibility of meeting the levels of certification from the European eIDAS regulation, whose scope applies to digital identity and trust services, even though we are aware that this framework was not initially designed for decentralized solutions. It's up to us to convince them of how important it is 🙂
We are also constantly on the lookout for new developments in this area: in a very recent development, although it is not a regulation per se, the European Union has just published the specifications of the EUDI Wallet (European Digital Identity Wallet) ; we are closely studying the scope of this regulation, in order to determine whether it is possible and appropriate to comply with it.
In general, our services store as little user information as possible, which helps us to comply with all regulations that aim to protect user data. Where multinational data companies impose their mantra: "Your data, the source of our money", we suggest a new adage: "Your data, the essence of your sovereignty".
Disclaimer
This article is sponsored content and does not represent the views or opinions of BeInCrypto. While we adhere to the Trust Project guidelines for unbiased and transparent reporting, this content is created by a third party and is intended for promotional purposes. Readers are advised to verify information independently and consult with a professional before making decisions based on this sponsored content.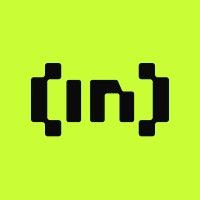 BeInCrypto Team comprises a diverse group of experienced journalists, analysts, and crypto enthusiasts dedicated to delivering the latest news, insights, and analyses in the...
BeInCrypto Team comprises a diverse group of experienced journalists, analysts, and crypto enthusiasts dedicated to delivering the latest news, insights, and analyses in the...
READ FULL BIO
Sponsored Sponsored