"How can half the world still be offline?"
That's the question World Mobile asks, introducing itself as a cutting-edge platform on a mission to reshape global communications. It aspires to change that status quo using blockchain and related tech. Along with a "sharing economy" model, it aims to connect everyone everywhere while simultaneously paving the way for economic freedom and dignity.
No doubt it's quite an ambitious endeavor — one that is probably not even unique to World Mobile. How does it plan to do this? That's what we discuss in detail here.
World Mobile: an overview
Launched in 2018, World Mobile's goal is to help the world transition into a "global village." And let's face it, that transition will only be complete when even economically deprived regions such as Sub-Saharan Africa approach the 100% connectivity mark (from barely 22% today).
To make that happen, World Mobile is building the world's first mobile network powered by blockchain technology, renewable energy, and sharing economy. The company promises that its unique business model will guarantee a much superior communications infrastructure as compared to that delivered by mobile network operators. For example:
The decentralized structure of World Mobile will lead to better security, scalability, and transparency.
Decentralization will also ensure significant cost reduction, which in turn, will help financial services and educational institutes.
The use of renewable energy will further add to the cost reduction by lowering the cost of power. Among other things, this will also make it easier to connect even the most rural places with limited access to electricity.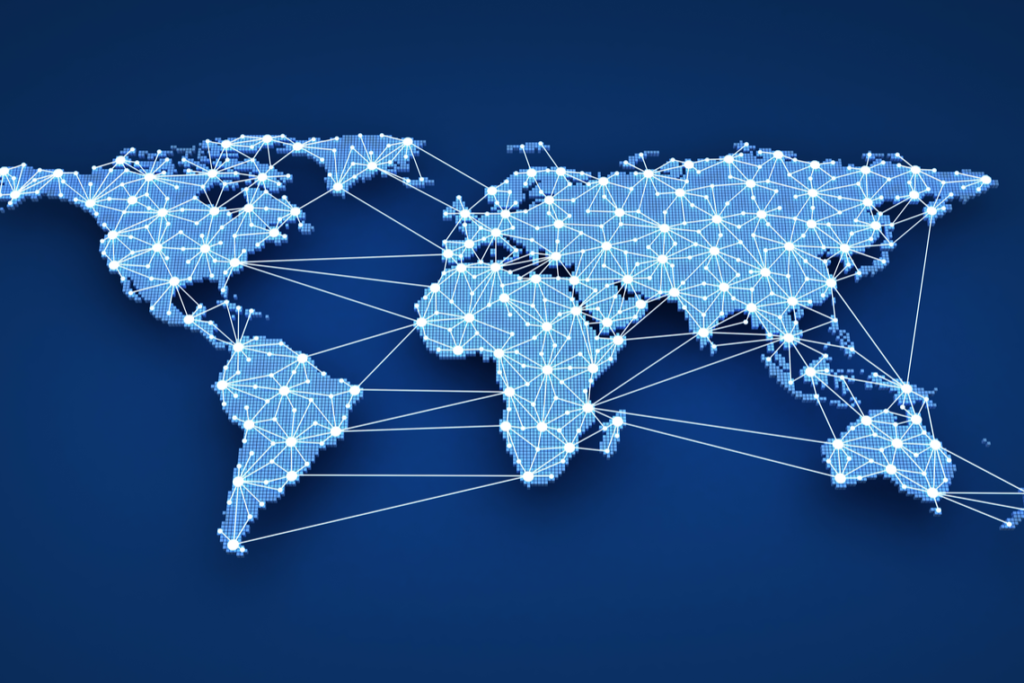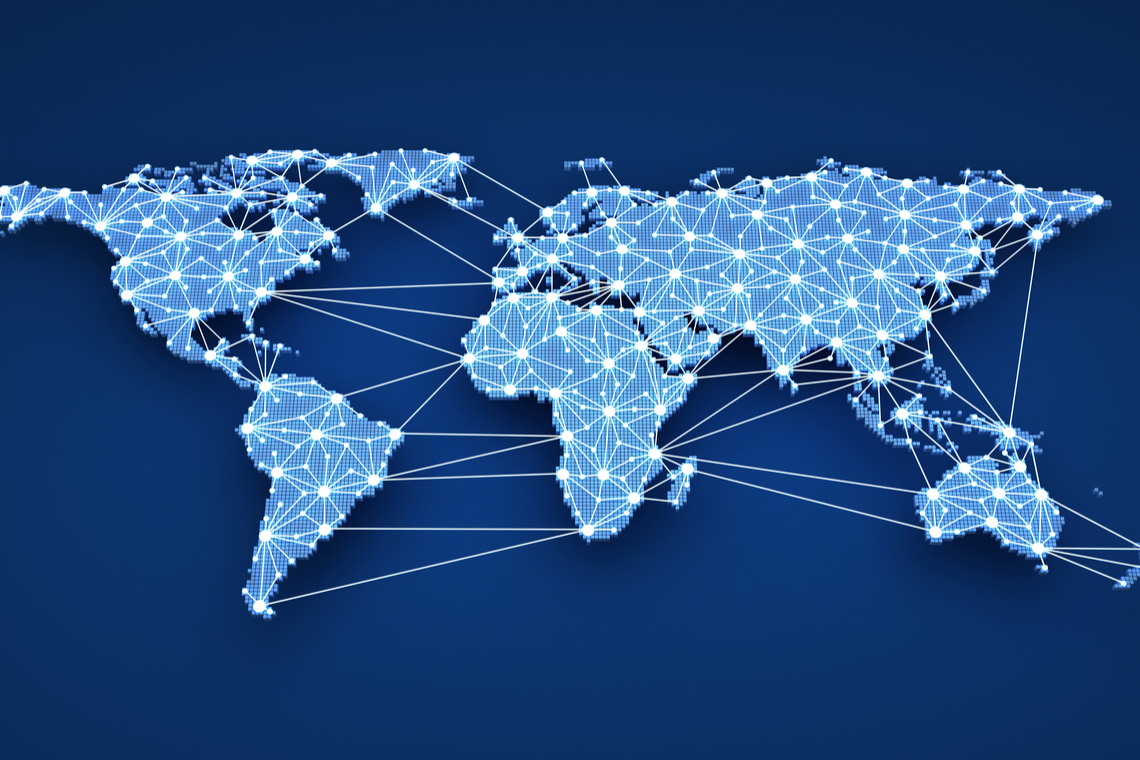 Establishing last-mile digital connectivity on a global scale is just the first step. Along the way, the company also plans on extending financial inclusivity to billions of unbanked people left behind by the current global financial order.
It is also worth noting that a big chunk of the unbanked, unconnected population usually does not have any form of valid identity documents. To resolve this, World Mobile, in collaboration with Input-Output Global (IOG), plans on creating digital IDs for all users.
Atala PRISM
World Mobile has deployed IOG's flagship identity solution, Atala PRISM, to create digital IDs for its users. Atala PRISM is a self-sovereign identity (SSI) platform built on the Cardano blockchain. It facilitates a new approach to identity management where users retain full control over how third parties can access and use their personal data.
Once the less-privileged sections of society get these digital IDs, they will have better access to healthcare, digital banking, and education, among other perks.
The partnership with IOG also allows World Mobile to leverage the former's Cardano blockchain-based platform. Some of the benefits include:
Low transaction fees
Fast transaction speeds
Superior privacy and security
A higher degree of transparency and immutability
The strategic partnership between IOG and World Mobile doesn't stop there. As of this writing, IOG also owns a 10% equity stake in World Mobile Group.
Sharing economy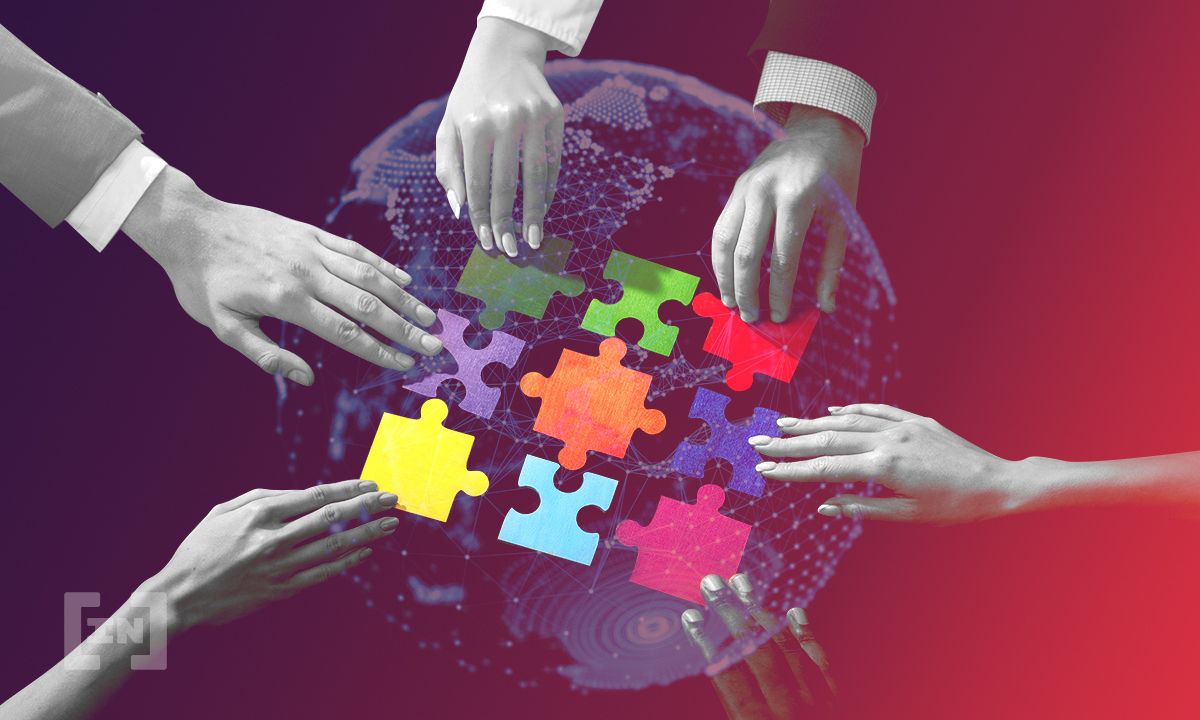 For those out of the loop, a sharing economy is an economic model in which individuals or groups share resources collaboratively. This collaboration turns physical assets into services while enabling people and organizations to make money from underused resources.
World Mobile has its own flavor of the sharing economy model. The underlying decentralized network of the platform gives users and participants a mutual share in its success.
For example, any user may opt to become a network operator or contribute to the network through other means. By doing so, they are rewarded with the World Mobile Token (WMT), the native asset in the World Mobile ecosystem. These rewards are proportionate to their contribution to the network and are detailed below.
A hybrid mobile network that looks beyond legacy infrastructure
At the heart of World Mobile's last-mile connectivity plan is its hybrid network that uses spectrums like free-space optical communication (FSO), Citizen's Broadband Radio Service (CBRS), Wi-Fi, TV Whitespace (TVWS), and other radio transmitters.
These spectrums are regulated, but they don't require licensing. And as you would imagine, the benefits of using unlicensed spectrum eventually trickle down to end users by way of less expensive internet connections.
The company also makes it a point to remain hardware-agnostic to the extent possible. It uses off-the-shelf equipment from a range of established brands such as Cisco, Asus, Ericsson, Motorola, and Netgear, among others.
This effort to reduce dependence on legacy infrastructure yields several benefits, including:
Cost reduction
The network and the underlying infrastructure are not restricted to one particular supplier and/or technology.
No need to run independent research and development programs for hardware and equipment
Superior connectivity with faster internet
World Mobile: under the hood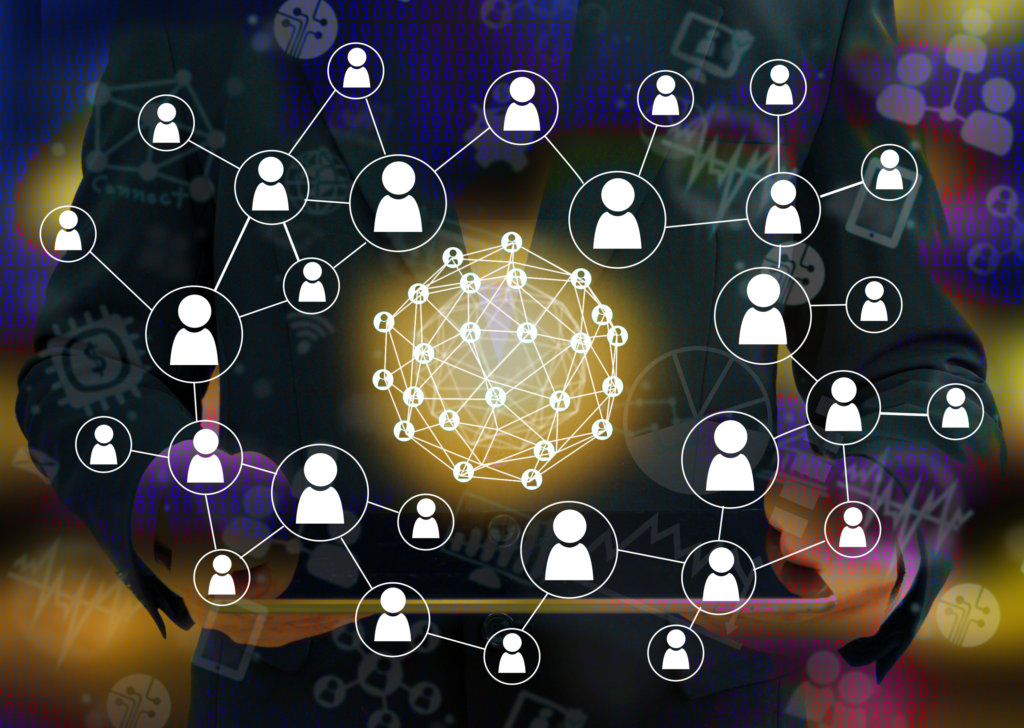 World Mobile processes all transactions taking place in its decentralized network through the World Mobile Chain. The responsibility of securing the network lies squarely on stakers and node operators.
You can stake your World Mobile Tokens (WMTs) with node operators of your choice and earn rewards. The reward you get is proportional to the volume of WMT you stake.
Node operators are responsible for validating all transactions done by users and securing the network. Note that 'users' here refer to any individual or group that uses World Mobile services including internet access, messaging, and so on.
For optimal functioning of the sharing economy, the World Mobile network has an architecture comprising three layers of nodes. These are:
Aether Nodes
Earth Nodes
Air Nodes
Aether Nodes
Aether Nodes are the bridge between legacy telecommunication networks and the World Mobile network. This is why every country must have at least one Aether Node for the decentralized mobile network to operate there.
Aether Node operators must comply with local regulations, and therefore, require to have the necessary licenses to operate. In addition to the license(s) mandated by the government, they must also own a minimum of 1 million WMT to be eligible to become an Aether Node operator.
In other words, only a select few node operators are usually eligible to operate these nodes.
As an Aether Node operator, your rewards are based on the volume of traffic processed by the particular node you oversee. The rewards are usually in the local currency to meet local regulations.
Earth Nodes
Anyone with a PC and an active internet connection can opt to become an Earth Node operator. So, if you want to contribute to the World Mobile ecosystem as a node operator, this is the easiest way to get in.
Earth Node operators validate and secure the decentralized network and are rewarded in WMT for their contribution.
While the minimum amount to operate an Earth Node is 100,000 WMT, you do not necessarily have to individually hold 100,000 WMT in your wallet. It is possible for users to split the minimum staking amount in a pool created by the node operator. The participants in the pool earn WMT tokens proportionate to their stake.
Air Nodes
The third layer in the World Mobile network architecture, Air Nodes provide the actual connectivity to the masses. Without delving into the technical nitty-gritty, these nodes receive the signal from prior nodes, process these signals, and then relay wireless internet connectivity to end-users.
Air Nodes do not have a fixed configuration, which is why it is common for these nodes to come with different configurations depending on location capacity and requirements. That's why if you want to be an Air Node operator, you have a few choices at your disposal.
For example, you may choose a Raspberry Pi 4 (approx $50 on average) with a good antenna. Alternatively, you could also go for a far more expensive big tower that costs several times higher.
Air Node operators typically receive their rewards in local currency. However, if you live in a country where cryptocurrencies are legal, you may also convert your rewards into WMT.
This is how these different layers interact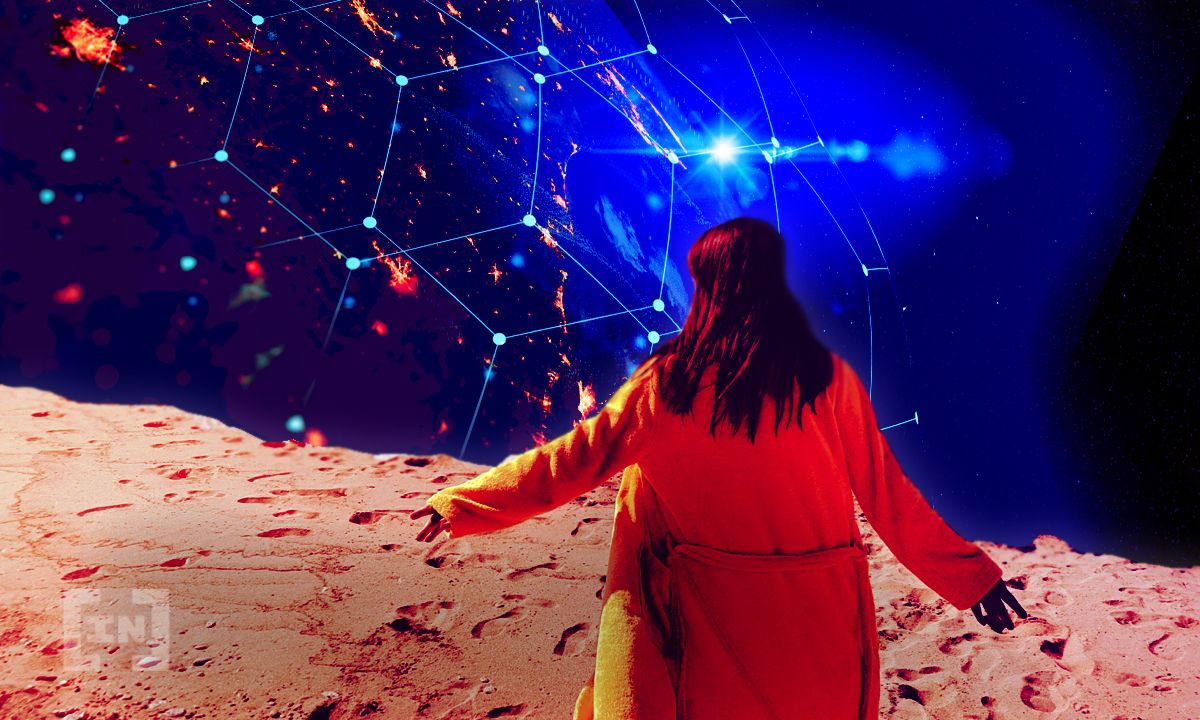 First, a user connects to their nearest Air Node to access World Mobile's decentralized mobile network. The Air Node then uses the Internode API to forward the user's authentication details to the next layer consisting of Earth Nodes. (As the name suggests, Internode API oversees all communications between nodes.)
Once Earth Node operators validate the authentication details, the services, and account balances available to the user are relayed back to the Air Node.
The Air Node is also responsible for collecting the service usage of users. Every time a user wraps up a session, an Air Node sends the transaction to the Earth Node to have it validated.
It is also worth noting here that all the communications among the systems and nodes are encrypted. This means all user data and transactions including calls, emails, messages, and other online services are secured with end-to-end encryption.
How does World Mobile connect remote areas?
As we have already mentioned, World Mobile deploys a hybrid network model that makes it easier to:
Reach further into rural areas to establish last-mile digital connectivity
Deliver high-speed internet
Do so at a fraction of the cost that conventional MNOs or ISPs would have to incur
The hybrid network consists of a combination of different equipment. However, it almost always includes a Wi-Fi mesh network along with an unlicensed spectrum band.
Often, the company would pick up on the last mile of fiber connection available in a particular region and then take it from there to cover previously unconnected areas using unlicensed spectrums. And in cases involving even more remote areas such as isolated islands and villages, the use of drones and low-earth orbits (LEOs) is also an option.
World Mobile Token ($WMT)
The World Mobile Token is a utility token that glues together the various components within the World Mobile ecosystem.
Users are rewarded for their contribution to the network and these rewards typically come in two forms:
Node operators receive transaction fees in $WMT, which they then share with stakers who stake tokens in their nodes. As for the inflation reward, the company has kept 29% of the total token supply aside for stakers and node operators.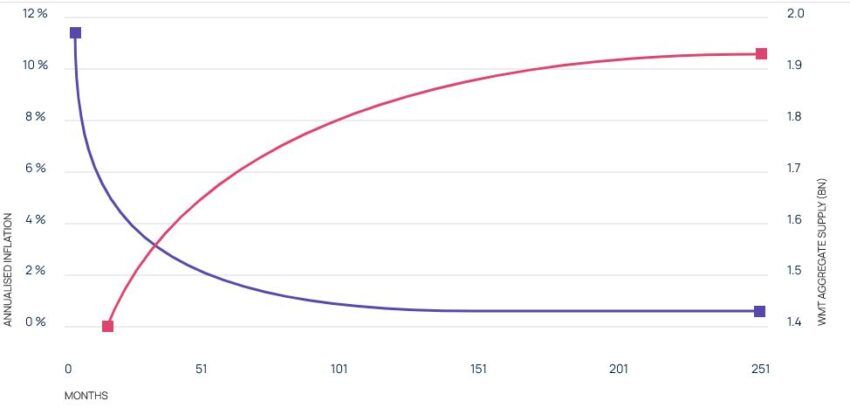 The inflation rewards will, by design, decrease over time. This is to maintain a healthy risk-to-reward ratio for stakers and node operators as the network matures over time.
Token metrics and distribution
Total supply: 2 billion $WMT (to be released linearly over 20 years)
Decimal point: 6
Type: Cardano Native Token
Token distribution:
| | | |
| --- | --- | --- |
| Stakeholders | $WMT | Percentage |
| Co-founders | 355M | 17.75% |
| Operation fund | 360M | 18% |
| Node operators and stakers | 580M | 29% |
| Public sale | 200M | 10% |
| Private sale | 50M | 2.5% |
| Community fund | 40M | 2% |
| Advisors | 118M | 5.9% |
| Partnership | 157M | 7.85% |
| Incentive rewards | 60M | 3.0% |
| Early staking rewards | 50M | 2.5% |
Source: World Mobile Group
Meanwhile, there is a lock-up period for some stakeholders:
| | | |
| --- | --- | --- |
| Stakeholders | Lock-up period (months) | Linear unlock (months) |
| Co-founders | 18 | 24 |
| Community fund | 24 | 48 |
| Operations fund | 6 | 72 |
| Private sale | 9 | N/A |
| World Mobile team | 12 | 24 |
| Advisors | 12 | 24 |
Source: World Mobile Group
You can use WMT for an array of online services such as data usage, making calls, sending text messages, and so on. However, because the value of the token will be subject to volatility, it will work alongside a stablecoin. And to make things simpler on the regulatory front, the stablecoin will only be pegged to local currencies.
As of Jun. 2022, several leading exchanges have listed $WMT. For example, you can buy and trade $WMT in exchanges such as ADAX Pro, MEXC, KuCoin, Huobi Global, ZB.COM, and BitMart (among others).
World Mobile aiming to augment global communications
Well, it's still too early to say. But overall, the project seems to be on the right track. Led by co-founder and CEO Micky Watkins, World Mobile currently seems busy trying to expand its global footprint by joining forces with countries and local governments, as well as telcos and other stakeholders in the global communications industry.
For example, the company is already rolling out its Beta Network in Zanzibar, an autonomous island in East Africa. It is also reportedly in talks with regulatory bodies representing telecom sectors in more than 20 countries. For those of you interested, here is a frequently updated log of the company's activities on that front.
Frequently asked questions
What problem does World Mobile aim to solve?
Does World Mobile have any competitors?
What is the World Mobile Chain?
Where can I buy the World Mobile Token?
Disclaimer
In line with the Trust Project guidelines, the educational content on this website is offered in good faith and for general information purposes only. BeInCrypto prioritizes providing high-quality information, taking the time to research and create informative content for readers. While partners may reward the company with commissions for placements in articles, these commissions do not influence the unbiased, honest, and helpful content creation process. Any action taken by the reader based on this information is strictly at their own risk.