Blockchain-based gaming is seen as the next generation of video games. After all, the idea represents a future where players can earn from their in-game time investments and have a real impact on a game's development.
One such project is My Neighbor Alice, which uses the ALICE token for many of its features.
What is My Neighbor Alice (ALICE) token?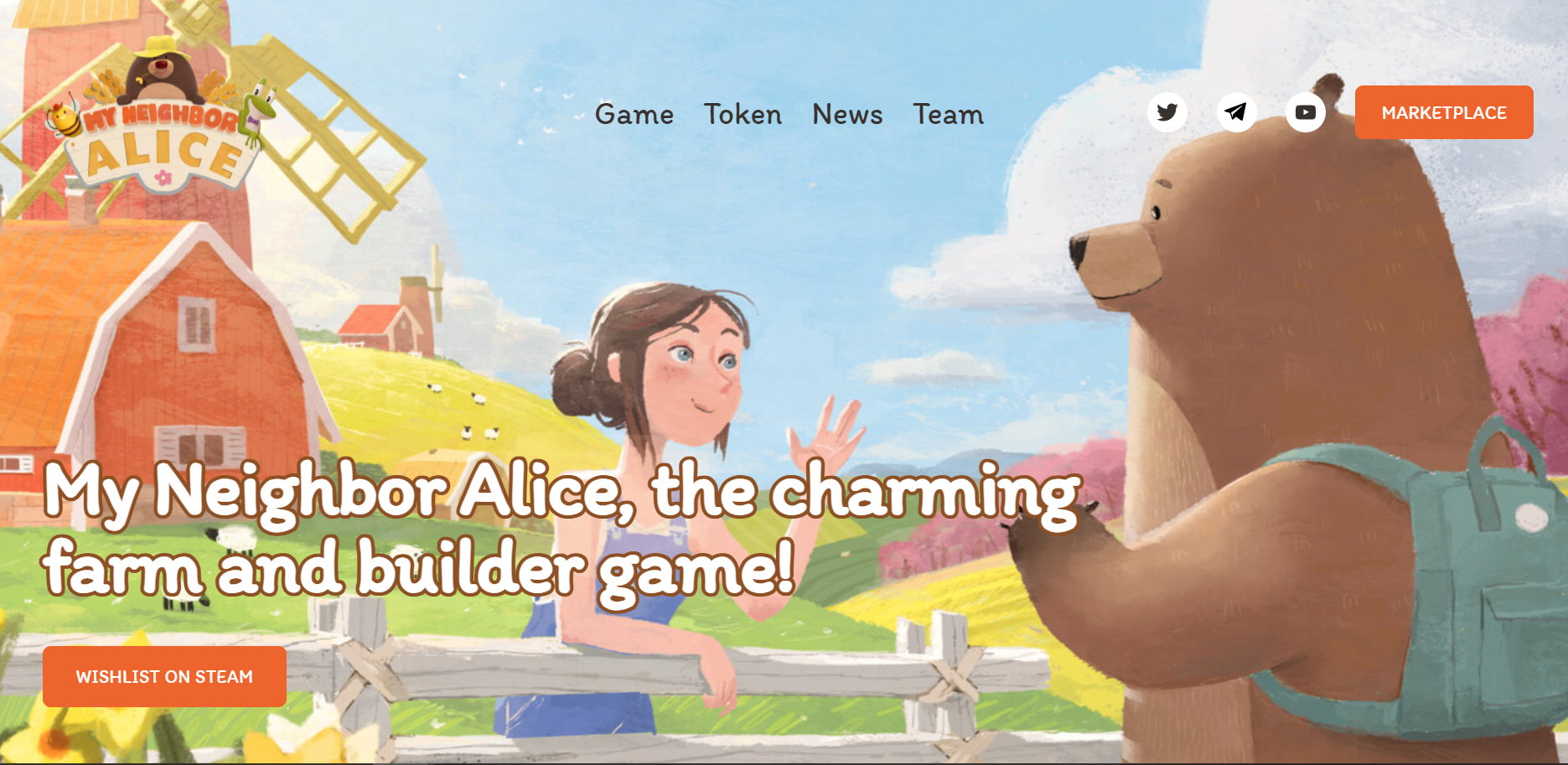 My Neighbor Alice (ALICE) token is the native token for the My Neighbor Alice multiplayer farm building video game. The game is a world where users invest in digital islands, build upon those islands, find new collectibles, and more.
ALICE is an ERC-20 token built on the Ethereum network, earnable in game through events and competitions, among other ways. The token also powers My Neighbor Alice's NFT Marketplace, enabling players to trade and profit off of their creations.
Use cases of ALICE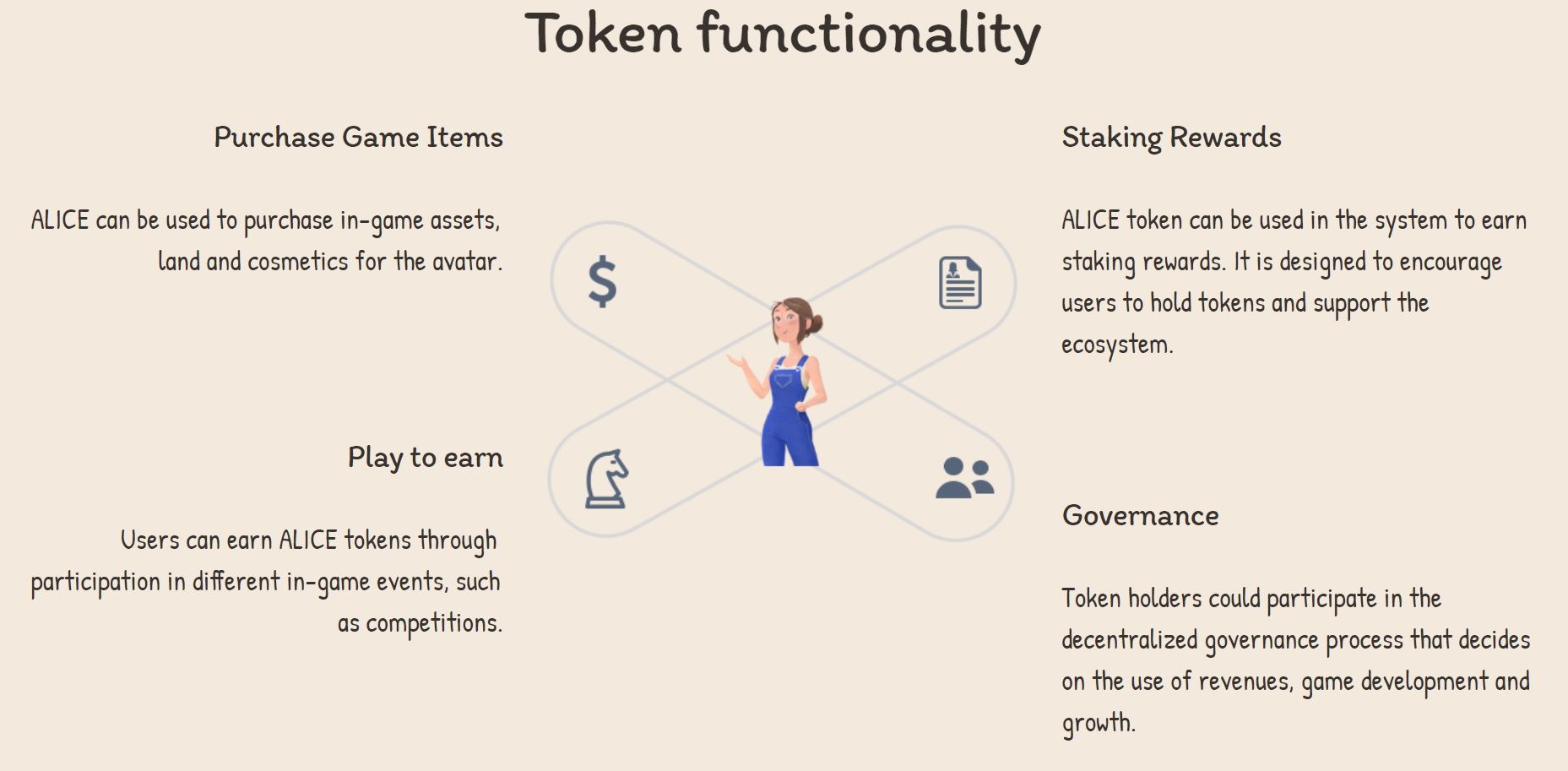 The ALICE token incentivizes players to participate in the My Neighbor Alice farm-building game. For example, users who hold more ALICE and continually stake their holdings continue earning even more over time.
ALICE also represents in-game items like land or furniture, which can be sold or rented out to other players via smart contracts. Interestingly, the game also features NFT collateral. When a user invests in an NFT, a percentage of their purchase goes into collateral. If the NFT holder would like, they can eventually sell the asset back in turn for that collateral, ensuring they'll always make some money back on an investment.
The ALICE token ensures My Neighbor Alice is a free-to-start video game. Anyone can participate in competitions and slowly earn their way to spendable amounts of ALICE. Or, users can invest ahead of time and gain access to certain game features right away. Accessibility is the focal point in the ALICE token's design.
Eventually, My Neighbor Alice will launch a fully-featured Decentralized Autonomous Organization (DAO) for fair governance, as well as full Avatar customization utilizing the ALICE token's economy. Governance within the game includes proposing additional features, voting on updates, and having a say on the game's budget.
Interestingly, the game is playable without a cryptocurrency wallet at first. Users who want to participate in the ecosystem, however, will need a wallet to hold ALICE and make transactions.
Comparison with competitors
ALICE token and the My Neighbor Alice video game aren't too different from other blockchain-based games. This game involves investing in property, growing that property, and then selling one's in-game efforts for profit.
None of those ideas are too stand-out on their own. Rather, My Neighbor Alice is unique based on its in-game events and farming aesthetic rather than its blockchain-based gaming features.
Roadmap and development history
In early 2021, the project launched in Steam early access exclusively to ALICE token holders. At the time, the game launched with plot owning and trading, visiting other farms, chatting with others, and the first ever quest.
July 2021 saw multiplayer implementation and additional ways to earn tokens in-game. September then saw the DAO's release, even more quests and activities, and new in-game characters and NPCs.
December 2021 marks the launch of the planned NFT auction house, community, built events, and more gameplay additions. My Neighbor Alice will launch fully one year after the early launch in January 2022. The 1.0 update will come with avatar customization, clothes and hairstyles, and the ability to alter character eye color.
Tokenomics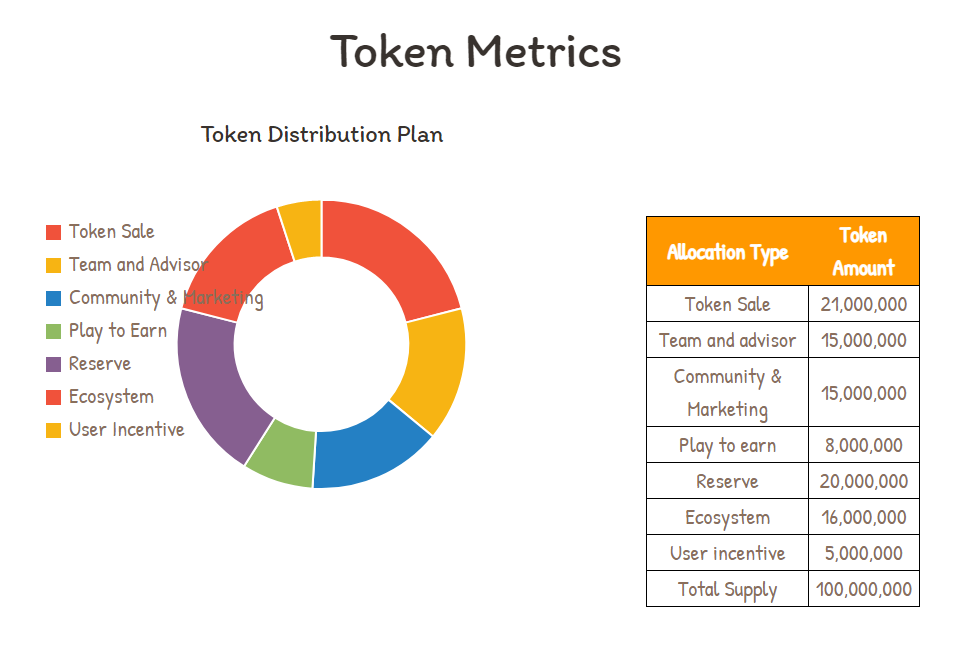 ALICE has a total supply of 100 million tokens. 20 million of those ALICE tokens are held in reserve, while 21 million went to the project's initial token sale. 15 million tokens are allocated to the development team and advisors, and another 16 million are reserved for the game's ecosystem.
Price and price predictions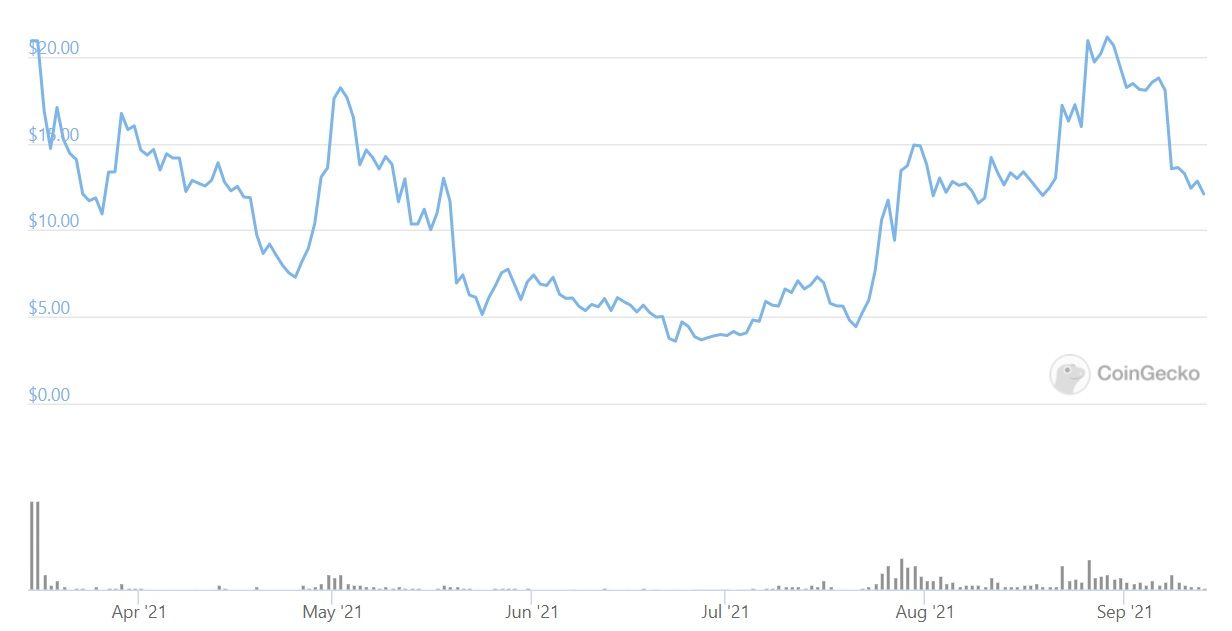 ALICE launched in March 2021 at around $23.64. The project saw an increase to almost $29 the following week, before dropping sharply to the $14–$18 range shortly afterward.
Since that time frame, ALICE has experienced lows of near $3.50 before jumping back up to around $23. As of this writing, the project is sitting at $12.87 per ALICE with a $296,130,746 market cap. The project boasts a 23,000,000 circulating supply against a total supply of 100,000,000.
Should you buy ALICE?
If you believe in the future of blockchain gaming, or want to grow a farm in My Neighbor Alice, you might want to consider investing in ALICE. After all, the asset is basically necessary to participate in the game's ecosystem.
That said, if you're simply investing to speculate on the project and potentially earn a profit, experts might suggest you choose another project. After all, this ERC-20 token is meant to build more of an ecosystem, rather than purely profit-focused.
What will ALICE token be worth?
It's hard to say what ALICE will be worth, considering the asset's price has varied greatly since the game's Alpha state launch. Future price movements depend on the game's success and feature set come its official launch.
Will ALICE token go up?
No one can confidently predict if a speculative asset will go up in value. That said, if the game is seen positively and sees an influx in users, it is possible for the ALICE token to go up in value.
What do I do with ALICE coins?
Users purchase in-game items using ALICE token. In addition, they can use it on the project's NFT marketplace and accessorize the characters in the game, among other features.
The future of ALICE
My Neighbor Alice represents another branch of the blockchain-based gaming ecosystem. Some titles focus on owning and developing planets, while others emphasize growing a creature for value. ALICE token and its attached game targets a fairly different audience that might enjoy farming instead of any previously established games. We'll have to see how the project plays out over time.
Frequently asked questions
How can I acquire Alice token?
How can you use Alice tokens?
Disclaimer
In line with the Trust Project guidelines, the educational content on this website is offered in good faith and for general information purposes only. BeInCrypto prioritizes providing high-quality information, taking the time to research and create informative content for readers. While partners may reward the company with commissions for placements in articles, these commissions do not influence the unbiased, honest, and helpful content creation process. Any action taken by the reader based on this information is strictly at their own risk.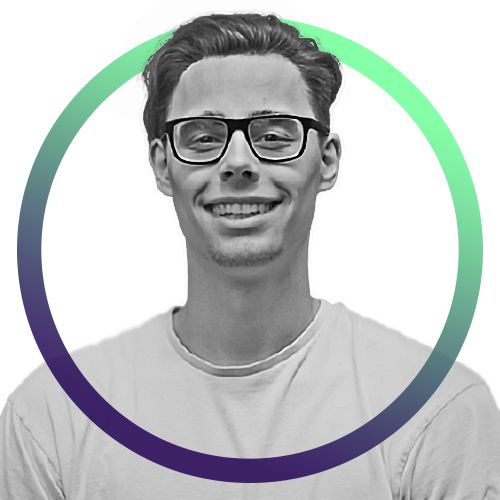 Max is a cryptocurrency journalist with an affinity for games and emerging technology. After leaving school to start a writing career, he wrote his first article on blockchain and...
Max is a cryptocurrency journalist with an affinity for games and emerging technology. After leaving school to start a writing career, he wrote his first article on blockchain and...
READ FULL BIO
Sponsored Sponsored