about 1 year ago | 174 views | 25 applications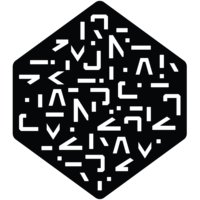 $75,000 TO $105,000 PER YEAR
About Company
Numerai Numerai is a new kind of hedge fund powered by a decentralized network of machine learning models. Every week, thousands of data scientists from around the world compete in the https://numer.ai data science tournament to model our dataset and predict the global stock market, earning staking rewards in the NMR cryptocurrency based on their performance. Collectively, these staked predictions form the Meta Model which controls the portfolio of the Numerai hedge fund. In the short two years since we started trading, our novel approach to crowdsourcing machine learning intelligence has generated industry-leading performance for the Numerai hedge fund, shown at https://numer.ai/fund. The most exciting thing about our performance is that it is constantly getting better as we improve the dataset and as the community of data scientists grows. And since our alpha is highly portable, we will be able to apply this playbook to create industry-leading investment products in any asset class and in any market condition. All of this is part of Numerai's mission to monopolize intelligence, monopolize data, monopolize money, and to decentralize the monopoly. We believe that the capital allocation industry is ripe for disruption. Recent advances in machine learning and blockchain technologies have given us a unique opportunity to redesign the entire system from first principles and to re-build it from scratch.
Responsibilities Manage office administration including vendors, deliveries, mail, cleaning staff, inter alia Manage various office accounts including grocery accounts, couriers, service providers and more Manage inbound mail to the office, assist with executing on outbound mail and packages as needed Manage team lunch daily for on-site employees Develop and maintain positive working relationships with staff, internal departments and outside parties, including high-level contacts of a sensitive nature Work with team to arrange in person team off-sites and on-sites (for remote employees) including bookings, organizing logistics, on-site amenities and activities Assist with events on-site such as quarterly events with the network and dinners every other month Assist with community efforts, including stock management of corporate swag, shipping of corporate swag, reorders from suppliers, etc. Your secondary responsibilty will be to assist C-level executives with various administrative matters, ranging from meetings management, travel booking, HR and more. You will report directly to the Chief of Staff.
Responsibilities Work closely with C-level executives, assisting with their varying administrative needs which will vary on a daily basis Assist with HR management such as coordinating compliance trainings Make business travel arrangements and manage and communicates travel itineraries Assist with the scheduling of meetings, both virtual and on-site. Ensure meeting attendees have appropriate information including directions and maps
Requirements 3+ years previous experience working closely with the management of startup company Bachelor's degree Organized, has developed a system to manage different priorities Responsible and reliable Outstanding communication, organizational, and problem-solving skills; demonstrable initiative, creativity, and flexibility Ability to parse important information easily and communicate that succinctly to management Comfortable interacting both with engineers and executives A can-do "make it happen" attitude: you are comfortable making decisions with little supervision or direction (we don't micromanage at Numerai) Tech-savvy - existing knowledge of computer programs and ability to quickly learn new programs Experience completing complex projects or drafting project scope end-to-end with little direction Bonus: previous experience as an office manager or office assistant Bonus: previous experience as an administrative assistant or executive assistant Bonus: interest in AI/ML
Benefits Medical - Blue Shield PPO, incl. dependents Dental, vision - Principal, incl. dependents Flexible PTO + work hours Free drinks / snacks in the office and daily lunch (which you will help organize:)) Gym membership a block from the office Corporate massages monthly Team events outside of work hours - happy hours, dinners, game nights, hikes, karaoke and more
Salary negotiable based on fit and experience.