11 months ago | 88 views | 7 applications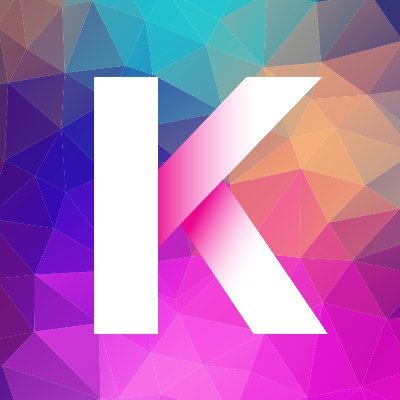 New Jersey, Pennsylvania, Remote, San Francisco
$150,000 TO $200,000 PER YEAR
About Company
Kadena is the industry's only scalable layer 1 Proof of Work (PoW) blockchain. The principal feature that drives Kadena is scalability, which enables Kadena to deliver infrastructure-grade performance for any blockchain project. Along with our own smart contract language Pact, Kadena's platform provides the world the tools and environment to turn ideas and ambitions into reality. Founded by Stuart Popejoy and William Martino who created JP Morgan's first blockchain and led the SEC's Crypto Committee, Kadena aims to allow for true blockchain mass adoption.
The Incubator General Manager's main goal is to support the incubation of new product ideas, businesses to build, and transformational go-to-market projects for the Kadena Ecosystem. This role will focus on spearheading Kadena Eco's startup incubator, supporting new business opportunities building on Kadena's blockchain. Incubation entails assisting in building companies from the ground up with everything from sourcing founders to overseeing strategic, financial, and technology implementations.
The candidate is expected to learn existing Kadena processes and company culture, and to bring forward such values to the ecosystem as a whole.
The Kadena ecosystem will grow rapidly and dynamically in the coming years, so the candidate must be comfortable and capable in quickly capitalizing on arising opportunities and ready to take on roles and responsibilities best suited to maximize ecosystem growth. We will be looking for a candidate with a strong entrepreneurial spirit and a character that is welcoming of new challenges that will arise in a fast-paced and high-growth industry.
RESPONSIBILITIES
Independently run and manage an incubator / venture studio Source founding teams for pipeline of incubated project ideas Write detailed business plans and go-to-market strategy for incubated projects Be well versed in strategy, technology, and financials behind building and scaling a category-defining startup Provide essential advice to projects on product development, go-to-market strategies, tokenomics, technical requirements, roadmapping, user engagement, etc. Assess, recommend, and implement foundational platforms to create a standard process for products to launch in the Kadena Ecosystem Build strategic relationships and partnerships in the blockchain ecosystem to identify key data points and insights towards strategic pursuits with increased cross-collaboration, learning opportunities, and overall ecosystem development Proactively engage the developer community and top venture capital firms to understand wants and needs of the community, and promote Kadena's blockchain as the infrastructure of choice for projects and portfolio companies Negotiate and execute on new protocol partnerships Drive expansion of individual protocols as well as innovative proof of concepts for future protocol growth through mentoring new projects
REQUIREMENTS
5+ years of managerial experience with preference to the blockchain industry Preference to previously operating an incubator or venture studio MBA preferred Successful experience building and scaling a new startup or business Demonstrated knowledge, skills, and leadership experiences required for incubating new startup businesses, especially in the B2B domain Ability to communicate complex concepts to a wide audience, including both technical and non-technical stakeholders Must be comfortable with blockchain infrastructure needed to ensure the success of a layer-one protocol Experience managing numerous agreements simultaneously while driving them to successful completion, with a wide range of stakeholders and tight timelines. Demonstrated experience using hard data and metrics to back up assumptions and develop business cases Extensive business network that enables global startup incubation
BENEFITS
Competitive salary Fully paid medical, vision, and dental insurance for full-time employees Flexible savings accounts Company coin options Flexible vacation time (and a culture of taking time off) Remote company Home office setup stipend Kadena requires all employees to be fully vaccinated against COVID-19 as a condition of employment. Kadena considers requests for reasonable accommodations for medical or religious reasons pursuant to applicable law.