11 months ago | 88 views | 5 applications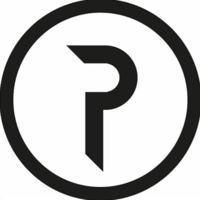 $75,000 TO $95,000 PER YEAR
About Company
Pastel Network is a fully decentralized, developer-friendly layer-1 blockchain serving as the preeminent protocol standard for non-fungible tokens ("NFTs") and Web3 technology. Pastel infrastructure enables existing layer-1 blockchains, decentralized applications, or third-party enterprises to protect creators and collectors. From digital collectibles & media to documents & applications, users and developers are able to certify asset rareness and truly store data forever. Lightweight protocols delivered by interoperable open APIs such as Sense and Cascade can be easily integrated across existing networks. A wide range of Web3 applications can be built directly on the Pastel Network, enabling developers to enjoy the scalable registration features, storage processes, and security of the broader ecosystem. Pastel is managed by world-class developers, cryptographers, and technologists, supported alongside an experienced and extensive network of marketers, influencers, and third-party agencies. Pastel is backed by key stakeholders including Innovating Capital, a prominent venture fund. Existing partners include Nervos, Tomochain, Galaxy, and Ripple / OnXRP.
The Role: Accountant
Our team is looking for a motivated accountant with experience in crypto to support our rapidly growing business. In this position, you will lead and execute all core financial accounting processes; record financial transactions for the company; create, verify, and submit payments; prepare tax filings; as well as prepare accounting reports in accordance with guidelines. The ideal candidate will enhance and expedite the accounting close procedures while working alongside internal departments to develop financial reporting solutions for both upcoming and ongoing projects.
Responsibilities
Assist with monthly, quarterly, and annual close activities and regulatory reports and manage state reporting deadlines Create and implement enhanced financial reporting procedures to improve operational efficiency and accuracy Maintain the accuracy and integrity of general accounting functions, including, but not limited to: accounts payable, general ledger, payroll, fixed assets, and investments Reconcile bank, crypto wallets, and company card accounts Assist with review of US and international payroll processing Prepare balance sheet account reconciliations and variance analysis to ensure financial statement accuracy Assist with year-end audit work as required Prepare yearly company tax filings
Requirements
Bachelor's degree in Accounting, CPA license preferred 5+ years' experience in Accounting, Audit, and/or Tax Prior experience working in crypto industry highly preferred International accounting and/or consolidation and/or tax experience a plus Proficiency in MS Excel and Google Sheets Strong organizational skills and attention to detail; ability to manage tight deadlines and responsibilities effectively; ability to multitask and succeed in a fast-paced environment Desire to take on challenges, tasks, and assignments Willingness to work within a collaborative, driven, and professional environment