The Finance Minister of India, Nirmala Sitharaman, is not sure of blockchain technology being used for tradeable assets. Meanwhile, the country is pursuing global cooperation on regulation and is making progress on its digital rupee CBDC.
India's Finance Minister Nirmala Sitharaman has said that the government was uncomfortable using blockchain technology for tradeable assets. Sitharaman made the statements while in the United States for a visit that will see her attending the Annual Meeting of the International Monetary Fund (IMF) and the World Bank, and the G20 Finance Ministers and Central Bank Governor (FMCBG) meeting.
The Finance Minister is happy to allow the technology itself to be used for various purposes and wants the country's fintech sector to thrive. However, she was clear on the fact that she believed that it would lead to an abuse of the technology.
Sitharaman said,
"But if it is a question of platforms, i.e., trading on assets which have been created, and for buying and selling, and making profits, are we in a position to establish for what purpose it's being used? Are all the countries in a position to understand the money trade?"
She also pointed out that there would have to be international cooperation on the matter of regulation, which she thinks is necessary. She clarified that India would certainly have crypto regulations and would collaborate with the G20, World Bank, and others to discuss the matter.
Meanwhile, those in the industry have responded to the remarks, saying that crypto regulation would help foster innovation. Others pointed out that the economics Sitharaman criticized was a fundamental part of the technology.
Regulations already underway
India will be discussing crypto regulations at an upcoming G20 meeting, but officials are already preparing for a potential shakeup of the rules. The country' may introduce Goods and Services Tax (GST) on the asset class, which could go on top of the already heavy tax scheme of crypto in India. There is no confirmation on this, and the tax may be between 18 and 22%.
India has also said that it would finalize the legality of cryptocurrencies in the first quarter of 2023. It must respond to the Financial Action Task Force (FATF) by May, and in the meantime, it is addressing some of the difficulties of scrutinizing the market.
Officials are also looking at citizens who are transferring their funds abroad to buy properties. Indians have been using their crypto holdings to buy real estate in Dubai, where many entities accept crypto. The government states that this is a breach of laws and could result in legal repercussions.
Appreciating blockchain tech and CBDC potential
India has been very keen on blockchain technology itself. There have been several developments supporting its use, including the fact that Polygon powered the first police report on the blockchain, which allowed users to register complaints against the police without fear of dismissal or manipulation.
Sitharaman also believes in the potential of blockchain tech, saying at a conference that there would be a 46% rise in the next few years. She said that banks would become increasingly digitized. India plans to use the technology in multiple industries, including healthcare, finance, and law enforcement.
Meanwhile, the country is also working on its own CBDC. The Reserve Bank of India recently released a concept note on the digital rupee. A pilot for the Indian CBDC will start soon.
Disclaimer
In adherence to the Trust Project guidelines, BeInCrypto is committed to unbiased, transparent reporting. This news article aims to provide accurate, timely information. However, readers are advised to verify facts independently and consult with a professional before making any decisions based on this content.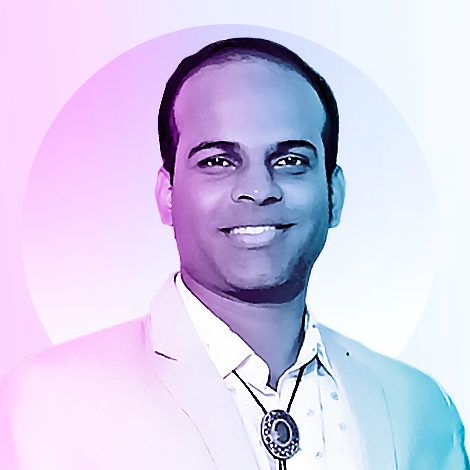 Rahul Nambiampurath's cryptocurrency journey first began in 2014 when he stumbled upon Satoshi's Bitcoin whitepaper. With a bachelor's degree in Commerce and an MBA in Finance...
Rahul Nambiampurath's cryptocurrency journey first began in 2014 when he stumbled upon Satoshi's Bitcoin whitepaper. With a bachelor's degree in Commerce and an MBA in Finance...
READ FULL BIO
Sponsored Sponsored