Holger Zschaepitz, the Senior Editor at the financial desk of the German daily Die Welt and author of a book on debt addiction of states, pointed out that the EuroStoxx Bank Index dropped below a critical threshold of 80 yesterday.
Meanwhile, the Dow Jones Industrial Average fell 800 points on Wednesday after the bond market showed warning signals. In the past, downturns like this have pointed to an imminent recession. However, Bitcoin (BTC) has emerged as a new safe-haven asset as investors believe that the cryptocurrency asset class is relatively immune to geopolitical issues.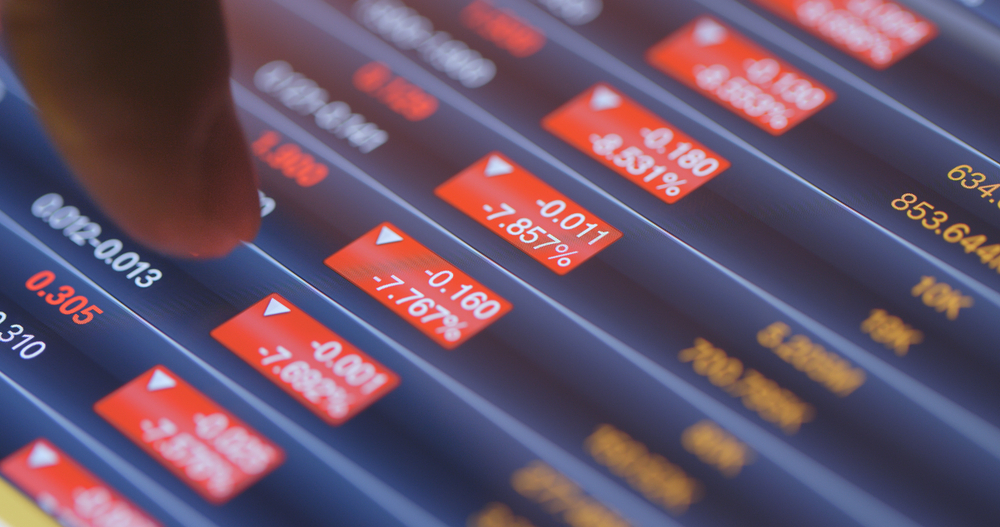 European Banks Struggle
The Euro STOXX Banks index has been struggling as of late, hovering at just over 80, which is less than a fifth of its 2007 record high of 500. Spain's Santander bank spent the last two decades hovering between 3 and 9 euros but has now dropped to the 2.75 to 3 euro range. France's BNP Paribas, which topped out at 69 euros last year, has been dragged down to a low of below 30 euros. Germany's Commerzbank, which peaked at 284 euros in 2000, has been capped at 14 euros for the past 8 years and continues to move to new lows.
The Stoxx 600 is already down by 2 percent, since the start of this month. China has allowed its currency to tumble to its lowest value in 11 years on Monday and has been asking state-owned companies to suspend imports of US agricultural products, Euro Stoxx 50 futures are also down by 1.1 percent and the S&P 500 is down by one percent. With greater volatility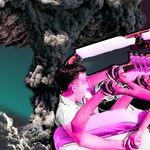 We can describe volatility as how much the value of an asset changes over a given time. A volatility index... More being seen due to a brewing trade war, a financial crisis could very well be on the horizon.
In its recent report, the European Central Bank said that cryptocurrencies pose no threat to its financial stability. The bank said that due to high volatility and an absence of any backing from a central bank, it makes it very difficult for cryptocurrencies to become a substitute for cash or trade. However, in the past few years, Bitcoin and other cryptocurrencies have had a much wider adoption among mainstream and institutional players. Coupled with the advantage of being decentralized and easily transferable, cryptocurrencies could potentially overtake the banking system.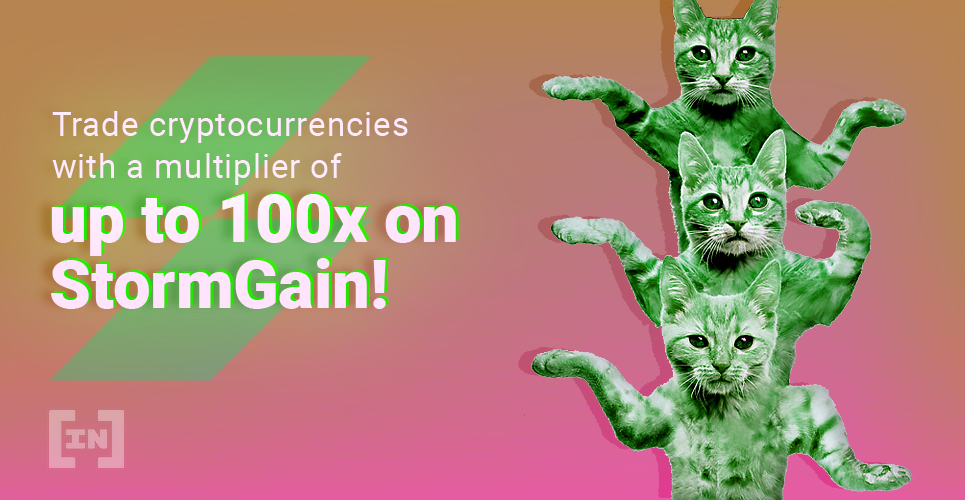 Recession Warning Signals
On Wednesday, for the first time since 2007, the 10-year Treasury bond yield fell below 1.6 percent, dropping below the yield of the 2-year Treasury bond. This in-turn made investors extremely fearful, leading them to sell stock in companies and invest in bonds. This is because Government bonds, particularly U.S. Treasuries, are seen as a safe haven asset, which investors like to hold when they are uncertain about the economy.
The stock sell-off caused the Dow to fall by 808 points — a near a 3.1 percent drop. The S&P 500 and Nasdaq dropped 2.9 and 3 percent respectively. This uncertainty in the markets has also been fueled by recent reports of Germany's economy shrinking in the second quarter, the U.S.-China trade war looming larger despite the latest truce, and China growing at its weakest rate in 17 years.
However, even though Bitcoin and other cryptocurrencies dropped in light of easing tensions in the U.S.-China trade war, Bitcoin performed even better than its 2015-2017 bull run. According to analysts, investors who are fearful of a looming recession are looking at Bitcoin as a safe-haven asset, similar to gold and other precious metals.
Do you believe European banks will continue losing investor confidence and market momentum? Let us know your thoughts in the comments below.
Buy and trade cryptocurrencies with a 100x multiplier on our partner exchange, StormGain.
---
Images are courtesy of Shutterstock.
---
Do you want to BeInCrypto? Join our Telegram Trading Community for exclusive trading signals, educational content, discussions and project reviews! Images courtesy of Shutterstock, Trading View and Twitter.