Farming vs staking: Whether a bull or a bear, we still want to make some money. There are options but, asks Eugene Teslov, do they work?
We all love the bull market. You can buy high and sell even higher. It's a no-brainer.
Things work in a completely different way when the bear market comes. One should be as careful as if you're walking in a minefield. One wrong step and you will get liquidated or have a bunch of trash in your wallet.
You can jump deep in DeFi or stake your tokens. Options are limited but the level of research needed is still very high.
Farming
Lots of people choose farming when they see hundreds of annual percent yields. They are choosing the color of their Lambo already; the dream is so close. But they tend to forget that the only free cheese is in the mousetrap.
In most cases the rewards for farming are paid in a third coin. The higher the APY, the weaker the project behind this token is. That means that you will have a lot of tokens. They will drop in price when you start selling them as you won't be the only smart person in the room. Of course, there are exceptions but in most cases we're all farming air. Which might not be that clean, by the way.
But this might not be the end of your Web3 adventures in the DeFi world. Impermanent loss is the second trap here. Simply put farming platforms use the auto market making or AMM which rebalances the proportion of tokens you've put in farming. E.g. you farm with a stable coin and a token.
You have to put the same amount value-wise in the beginning of farming. And everything seems okay up to this stage. But crypto is pretty volatile and the price of the token can change – going up or down. If the price goes up, AMM rebalances the pair for it to still be in two equal parts. After retrieving the tokens from the farming pool, you will have more tokens and less stables. But was that your original plan?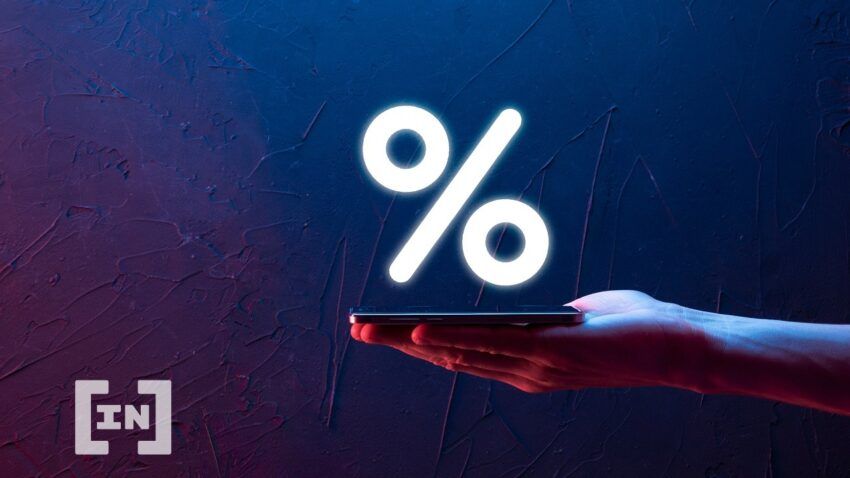 Farming: The reality
It might be. So, you have more tokens now and a third token that you actually farmed. Seems nice – the numbers went up, and you're rich at last. No. It might happen that after exchanging all your tokens into stables, your balance might become… less than before you started all these manipulations. And we are looking at farming where one of the tokens is a stable.
The picture becomes overly complicated when you farm with two different tokens and get the reward in the third one. It's a 3x possibility for volatility and very good chances of losing a lot or even all of it.
The bull market often forgives – everything is popping and the chances to lose are pretty small. The world through pink glasses looks beautiful and WAGMI. But, the bear will strip you naked in the cold winter wind in a second. High conviction plays turn into complete failure and poverty. And let's be frank – you were never rich.
Hopefully you're scared enough not to jump into farming without thorough research of the platform, tokens, and teams. Let's talk about staking now.
Staking
If farming is a one-night stand, staking is real love with marriage and kids. Well, not that certain about the last two but love – for sure. When browsing crypto Twitter you might have noticed that lots of people are maxis – BTC maxi, ETH maxi, ADA maxi. It's an interesting phenomenon which we might talk about some other time.
Still, people tend to attach to some projects while ignoring others. If you look at yourself, you will also find some traits of a maxi. There is definitely a token in your portfolio that you like the most. Maybe it has given you some extra cash or it brings back some memories. But in most cases, you like it due to some unexplainable reasons. Yes, it's love at first sight, Web3 version.
This romance usually takes place with coins of L1 chains but can also work with project tokens. This token might be new on the market offering groundbreaking technologies or mass adoption. You come to like it, go deep into the community, project leaders and the ecosystem in general. Such plays are usually long-term – buying the coin/token while it's fresh and not overcrowded with the idea of holding till it moons.
Hodl
So, you've bought some tokens and are hodling them. And here comes the first and a very strong temptation. What if I trade them and grow the number of tokens I have? The perfect solution to hide tokens from temptation is to stake them with a lock period (if possible). If you believe in the project, why would you perform any risky moves?
Staking being a long-term strategy never offers mad APYs if compared to farming. Different projects offer about 5 to 25 percent of annual yields. Yes, you won't become a trillionaire in a week, but the rules are clear, income is stable and tokens are safe.
There is always an option that the project didn't perform, became a wreck instead of a rocket and so on. And yet again – DYOR. Study everything that you can – background of the team, their previous projects, LinkedIn accounts, the community. The longer this checklist is, the better and safer your investment will be. Remember that a nice-looking bride can become a marriage swindler in an instant.
I intentionally described investing – in both farming and staking – as a very risky thing because crypto is risky. You should always remember to only invest the money which you're ready to lose. Bearing this in mind, your sanity will be preserved and in the case of earning you will be twice as happy.
About the author

Eugene Teslov is the Chief Product officer of EVER Surf wallet and blockchain browser. EVER Surf focuses on convenience and secure token storage. Surf's team has developed several staking programs in the Everscale network which are built with the use of DeBots technology. These programs attracted over 45 million EVER tokens.
Got something to say about farming, staking or anything else? Write to us or join the discussion in our Telegram channel. You can also catch us on Tik Tok, Facebook, or Twitter.
Disclaimer
In compliance with the Trust Project guidelines, this opinion article presents the author's perspective and may not necessarily reflect the views of BeInCrypto. BeInCrypto remains committed to transparent reporting and upholding the highest standards of journalism. Readers are advised to verify information independently and consult with a professional before making decisions based on this content.

Our Guest Op-Eds represent in-industry voices in the crypto and Web3 space. Have an opinion? Email
[email protected]
.
Our Guest Op-Eds represent in-industry voices in the crypto and Web3 space. Have an opinion? Email
[email protected]
.
READ FULL BIO
Sponsored Sponsored