Ethereum network revenue from gas fees plunged 44% in the first quarter of this year compared to Q4 2021, with around $2.1 billion worth of ETH tokens burned.
But year-over-year performance told another story as revenues surged 46% from $1.6 billion to $2.4 billion.
The Q1 figure also includes the removal of $2.1 billion, or 87%, of the revenue from the circulating supply brought about by the implementation of the London Hardfork in Aug 2021.
The Bankless report found that the ETH inflation rate decreased 54% from 1.10% to 0.51% during Q1. At the time of writing, an estimated 2,176,244 ETH, which is close to $6.2 billion, has been burned.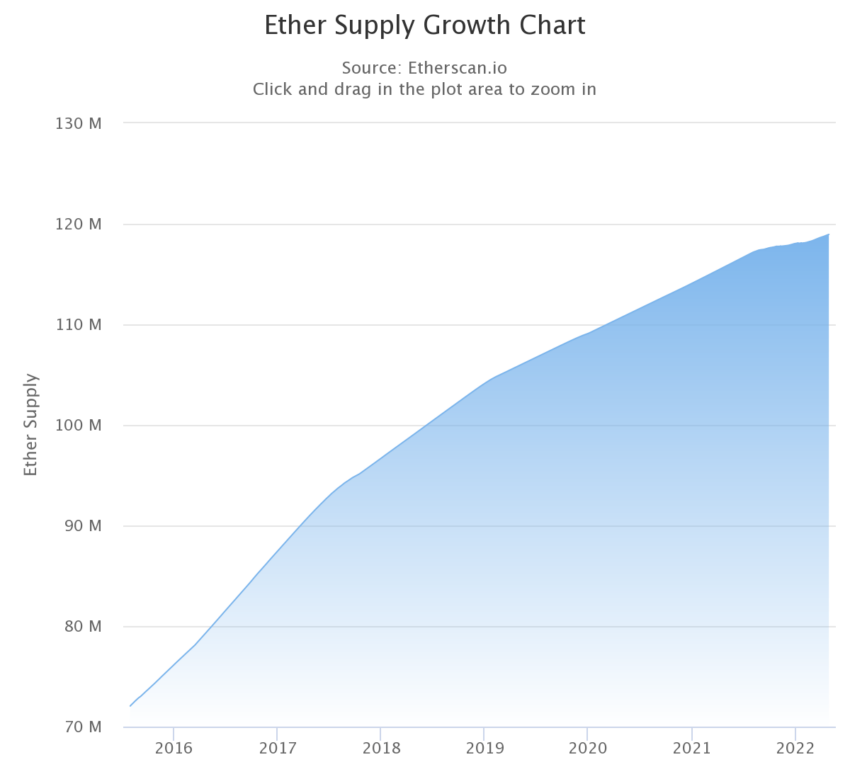 ETH Inflation Rate since EIP-1559
The report also revealed Ethereum's average number of addresses interacting with the network on a yearly basis rose 4% from 507,662 to 529,018.
Another crucial parameter to look at is ETH staked before the recently-delayed timeline for the Merge. In Q1, ETH staked rose 111% to 10.9 million compared with 5.2 million during the same time last year. Total ETH staked on the Beacon Chain is over 12 million, according to EthSta.
However, despite the network additions, Ethereum remains below $3,000 in a weak broader market. However, analysts expect a potential upside in price post-Merge.
Ethereum continues to dominate with 55% of DeFi total value locked (TVL), estimated at $114 billion on DeFi Llama. However, the project faces major competition from Cardano (ADA), Solana (SOL), Avalanche (AVAX), and Terra (LUNA).
The report found that Ethereum's TVL year-on-year did increase by 82% from $49.1 billion in Q1 2021 to $89.5 billion in Q1 2022. But, the total value deposited into Ethereum-based-DeFi applications in Q4 2021 was higher at $154.20 billion.
Stablecoins also saw their circulating supply on Ethereum increase more than 188% during the period, the report highlighted.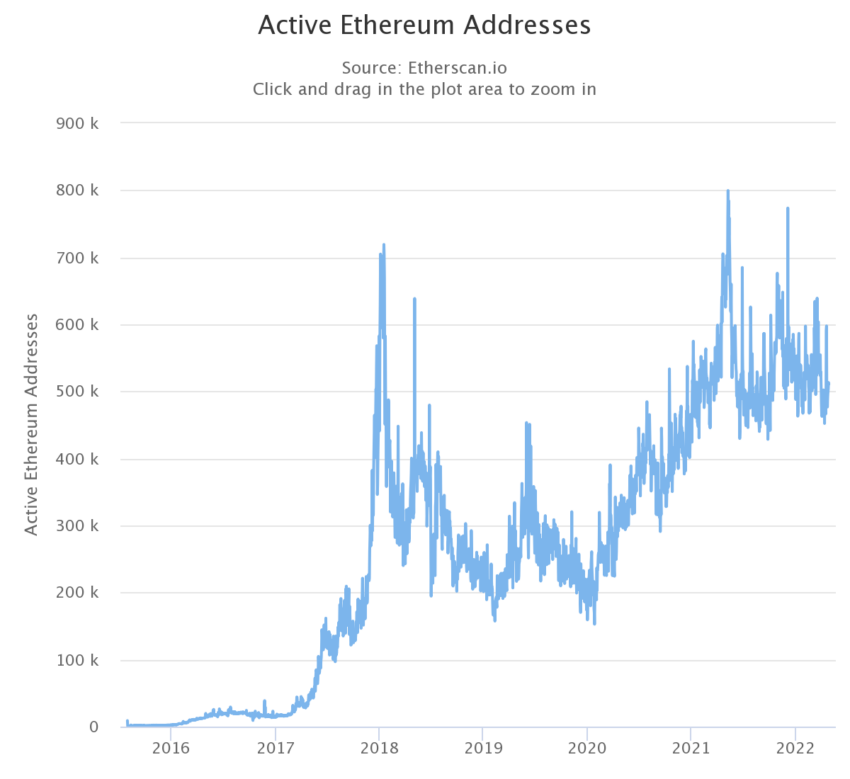 Volume explodes
Bankless also noted that marketplace volumes on Ethereum have exploded by 19,290%, from $606.3 million to $116.4 billion over the same period.
The increase is attributed to two of the largest non-fungible token (NFT) marketplaces OpenSea and LooksRare, with 226,176 unique wallets trading NFTs during the quarter.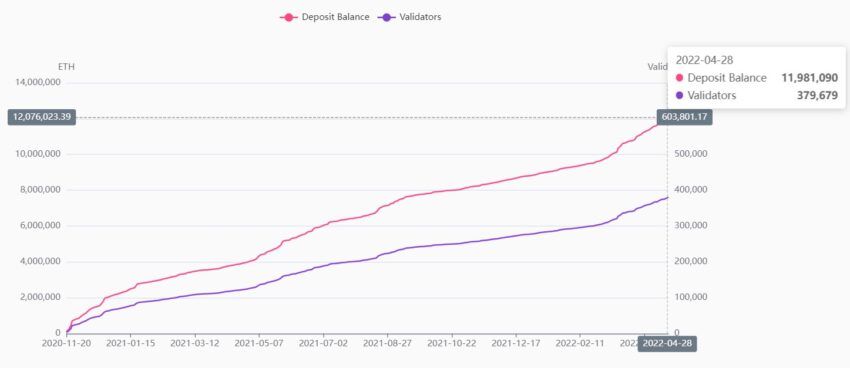 Ethereum still dominates
Messari also found in its latest analysis that Ethereum still dominates the NFT secondary market with 84% of the NFT secondary volume or $8.5 billion in sales in Q1 2022.
However, Ethereum-killer Solana is giving the network hard competition. Messari noted that Solana clocked $700 million in secondary sales in Q1 2022.
Disclaimer
All the information contained on our website is published in good faith and for general information purposes only. Any action the reader takes upon the information found on our website is strictly at their own risk.