Meme tokens are renowned for their extreme "high-risk, high-reward" potential. While some meme coin investors have seen enormous success within weeks, others have lost their life savings on one bad investment.
Tokens like Dogecoin, Shiba Inu and Pepe have all displayed over 10,000% rallies and turned many small-scale investors into millionaires. However, due to the extreme bearishness in the crypto market, they are all currently trading significantly below their market highs.
This article dives into the story of Glauber Contessoto, who became a millionaire from his Doge investments within two months and proceeded to lose almost all of it since then. We'll also look at two alternative meme coins that investors are backing.
Early Investor Loses $2.5 Million As Dogecoin Trades 90% Below All-Time High
Two years ago, Glauber Contessoto took to Reddit and stated, "Hey guys I just became a Dogecoin Millionaire". He also shared a screenshot that showed a 700% surge in his Doge holdings, amounting to over $1 million.
Contessoto, who calls himself the "SlumDOGE Millionaire", revealed that he invested close to $250,000 into the top meme coin on the 5th of February 2021. Similar to many Dogecoin investors, he revealed that he was inspired by Elon Musk, who is known for his public support of the dog-themed meme currency.
Just a day before Contessoto's investments, Musk tweeted that Dogecoin is the people's crypto, a stance that he has remained firm on ever since.
While $DOGE was priced at just 4.9 cents back then, it soon skyrocketed close to 30 cents by April, making Contessoto a millionaire on paper.
He became so bullish on the meme coin that he left his job in the music industry, took all social media promotion payments in $DOGE, refused to sell any of his holdings and continued to buy the dip.
Contessoto later revealed that his Dogecoin investments actually shot up to $2.9 million, highlighting the explosive potential of the top meme coin.
However, Dogecoin has since fallen close to 92% from its all-time high of $0.73 and is currently trading at just $0.062. As a result, the Dogecoin millionaire lost close to $2.5 million and currently has a $DOGE holding worth just $50K.
Despite his losses, Contessoto remains optimistic regarding Dogecoin's long-term prospects and is once again pinning his hopes on Musk.
However, it remains unclear whether the Musk effect still is as beneficial for the top meme coin as almost all Musk-induced rallies are feeble and temporary. The Tesla and X owner himself is currently facing a $258 billion lawsuit for insider trading due to his public support of $DOGE.
Furthermore, Pepe's recent 10,000% rally showed investors that they do not need to pin their hopes on Dogecoin for explosive gains. As a result, tokens like the Wall Street Memes and Sonik Coin are seeing surging interest in their respective ICOs.
Could Wall Street Memes Token Create Next Generation Of Crypto Millionaires? Presale Raises $25 Million
While some big-money investors appear to have lost confidence in Dogecoin, the Wall Street Memes token is quickly emerging as a potential alternative.
A whale recently purchased $840K worth of $WSM tokens, bringing their cumulative investment in Wall Street Memes to over $1 million. Thanks to such massive financial endorsements, the $WSM token has already raised over $26 million in its ICO in just over 3 months.
Popular crypto trader Michael Wrubel has also stated that $WSM is the next big meme coin that will make investors rich.
The token is also receiving enormous community support, thanks to its strong ties to the legendary Wall Street Bets community that sparked the historic GameStop bull run in 2021.
Now, $WSM is bringing the same revolutionary spirit to the meme coin market and is aiming for the coveted $1 billion market cap.
To achieve this target, the developer team behind the token has taken a community-first approach, making the entire token supply available to the public with no cuts for the team. 50% of the tokens are available in the presale itself, with another 30% reserved for community rewards. Its stake-to-earn feature will also help investors earn as much as 96% APY.
Wall Street Memes will launch on several Tier-1 exchanges in just over a month.
Visit Wall Street Memes Presale
Sonik Coin Nears $500K In Impressive Presale – Will It 10x After Launch?
Another meme token that has created tremendous hype in its presale is the newly launched Sonik Coin. $SONIK has already raised over $450K in just over a week and is well on its way to hitting the $500K mark next.
Ever since the eccentric HarryPotterObamaSonic10Inu token displayed an explosive 8000% bull rally, investors have been looking for the next Sonic-based meme coin that can replicate its meteoric rise.
$SONIK is looking to dominate this rising demand and is seeking to be the fastest meme coin to hit the $100 million market capitalization.
However, Sonik Coin is not just any run-of-the-mill meme token, its on-chain staking mechanism provides an excellent opportunity for traders to generate exciting passive income. This feature encourages them to hold their tokens for longer periods, which results in price stability and network security while also earning them up to 146% APY.
The project has also made 50% of the tokens available in the presale itself, providing ample opportunity for investors to purchase $SONIK at the cheap price of $0.000014. Another 10% of the token supply will provide liquidity on decentralised exchanges, ensuring a smooth trading experience for investors.
Due to the global popularity of the Sonic franchise, popular traders like Crypto Boy are calling $SONIK the next 10x meme token.
Disclaimer
This article is sponsored content and does not represent the views or opinions of BeInCrypto. While we adhere to the Trust Project guidelines for unbiased and transparent reporting, this content is created by a third party and is intended for promotional purposes. Readers are advised to verify information independently and consult with a professional before making decisions based on this sponsored content.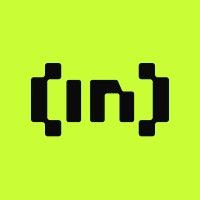 BeInCrypto Team comprises a diverse group of experienced journalists, analysts, and crypto enthusiasts dedicated to delivering the latest news, insights, and analyses in the...
BeInCrypto Team comprises a diverse group of experienced journalists, analysts, and crypto enthusiasts dedicated to delivering the latest news, insights, and analyses in the...
READ FULL BIO
Sponsored Sponsored