Crypto Winter: Here's what a crypto trader should do to avoid hysterical behavior and survive the potential 2022 crypto winter, according to Viktor Kochetov, the СEO of Kyrrex.
Every time crypto markets enter their bearish or bullish phases, experts shift into their "Oracle mode." They start making outlandish predictions.
For instance, when the crypto markets were on their bullish run in October-November 2021 and BTC was hovering around $60-$65k, these experts were envisioning the price of $100k and beyond in 2022. The bullish phases of the market revert this trend, and the current price of BTC at $20-$25k triggers grim forecasts of $5-$10k.
These fluctuations in actual and forecasted prices signal one thing: the immaturity of the crypto market. Being a relatively young financial instrument, cryptocurrency markets enter panic mode at the earliest signs of price declines. Similarly, slight growth triggers massive demand, which inflates prices. Here's how to tackle this situation.
Crypto winter: Think and trade long-term
The first thing to remember when trading crypto is that it is a currency, not a financial asset like stocks and bonds. It falls into the category of foreign exchange (FOREX) trading, just like trading on exchange rates between the USD and EUR. Inherently, such type of trading carries additional risks, which stem from a myriad of factors affecting exchange rates. These factors range from economies of countries issuing currencies to prices on the commodity markets and the situation in the global financial markets.
Cryptocurrencies are more complex than fiat currencies since there is not a single issuing entity. The decentralized nature of the crypto markets makes them more challenging to forecast. That being said, it does not mean that trading crypto should not be completely outside the picture of an average trader. Instead, it is critical to consider the risks associated with this type of investment.
The most conservative approach, which limits the losses from trading crypto is opting for a long-term strategy. In particular, a trader would allocate a minor share of the portfolio with cryptocurrencies and hold this position for an extended period. The method eliminates the risks of excess losses during the decline period by removing the need to sell and close the positions in a bear market.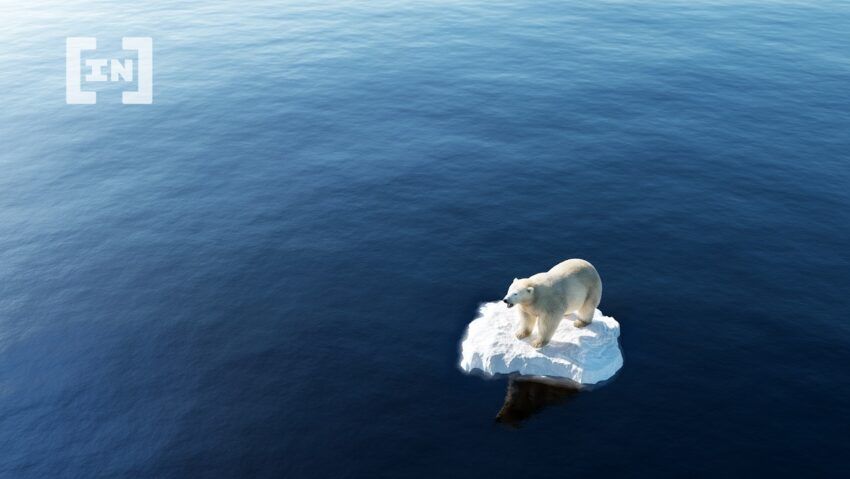 Set buy and sell limits
Using a long-term approach has a major downside. As it allows minimizing the risks substantially, it also limits the returns on such an investment. As an alternative to the ultra-conservative approach, there is a possibility to use limits. These allow investing more in crypto and avoiding risks. Setting a buy limit requires establishing the return goal that would trigger an automated sale of the cryptocurrency when its price reaches that certain level. Sell limits work oppositely. A trader sets the sell limit when the sale occurs at a specific price.
Using buy and sell limits are a common practice against the day traders who seek returns on in the short term. The practice is highly effective in limiting losses and rarely prevents substantial returns.
Diversify your portfolio
Portfolio diversification lowers the total risk of the portfolio. It applies to the traditional stock markets and crypto markets likewise. It works best when including various types of assets in the portfolio. For the crypto space, it means investing in the more mainstream cryptocurrencies, such as BTC and ETH, as well as the less-known coins and tokens. The weight of these components should correspond with their risk levels. The coins and tokens with the higher risk should represent lower shares of the portfolio.
Setting realistic expectations is a good idea when investing in crypto. It is necessary to understand that this is a highly volatile instrument with frequently changing prices. The forecasts for the crypto prices remain limited to the low volume of historical data available currently. Limiting exposure to risk through diversification, setting limits, and investing for the long term are the best available tools. For instance, it was possible to observe a similar crypto winter between March and July of 2021, when the BTC price fell from $57,000 to $31,000. The crypto markets rebounded quickly with the new BTC peak of $64,400 in November 2021. In Kyrrex we see that diversification is highly effective for hedging against sharp declines of a single asset class.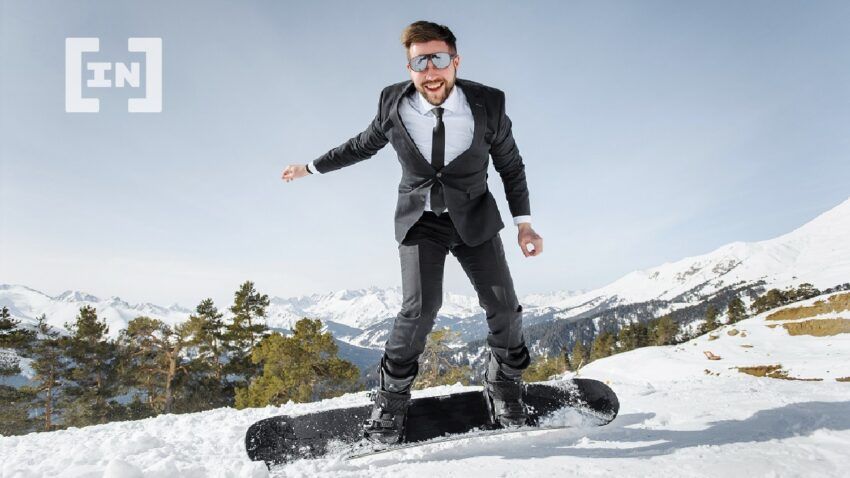 Crypto winter is coming, but is it?
Without being overly optimistic, it seems that the crypto winter is already nearing its end in 2022. The global economy has rebounded from the initial shock associated with the war waged by Russia against Ukraine. The central banks took the inflation under control and there are signs of recovery in the stock markets. Cryptocurrencies seem to follow a similar pattern. It may be a good time to add crypto to your portfolio before another bullish market period. Sticking to the approaches mentioned above is a good idea to test the water, make returns, and avoid significant losses.
About author

Viktor Kochetov is the СEO of Kyrrex. Viktor's knowledge in traditional markets is accompanied by blockchain and cryptocurrencies experience, gained as an advisor for a number of innovative projects. In 2018 he launched Kyrrex, a crypto-fiat ecosystem which has become a wide set of products and services. Today, its main product is Kyrrex Crypto Exchange, where various cryptocurrency transactions are performed. Kyrrex-fiat ecosystem is based in Malta.
Got something to say about crypto winter or anything else? Write to us or join the discussion in our Telegram channel. You can also catch us on Tik Tok, Facebook, or Twitter.
Disclaimer
In compliance with the Trust Project guidelines, this opinion article presents the author's perspective and may not necessarily reflect the views of BeInCrypto. BeInCrypto remains committed to transparent reporting and upholding the highest standards of journalism. Readers are advised to verify information independently and consult with a professional before making decisions based on this content.