Crypto influencers: The crypto business is a young industry that has only recently become popular. Here's how to get traction with the media, says Viroslava Novosylna of SLOVA Tech PR agency.
Do you know how to communicate your crypto project to the media and therefore the world? You can attract new investors, partners, and clients with the help of crypto influencers from sports, show business, politics, or other spheres. But this isn't always straightforward.
Crypto influencers as a channel for promoting crypto
Celebrities are one of the most effective ways to reach your target audience. Celebrities have millions of followers on social media channels that make them influencers in their spheres (e.g., football players are followed by fans who want to be like them). These people have an extensive network and can quickly spread information about your ICO/blockchain project.
However, they shouldn't be chosen randomly. Try to find a person who matches your target audience, has a solid social media presence, and knows how to promote. Fashion influencers will be aligned with your project if a lot of its value stems from artistic quality. Tech YouTubers will come in handy to reach a tech-savvy audience and dig into the details. Be careful about their past, too. If they have been involved in some shady ICOs or busted NFT sales, it's better to avoid them.
Crypto influencers: Celeb examples
Last year Logan Paul, one of the most prominent YouTube stars, promoted the NFT project "CryptoZoo." Paul claimed that he invested over $1m of his money into the collection. But with few or no updates since May 2022, the priced dropped from over $1000 per NFT to the $100 mark and below. Paul has also stopped supporting the project.
But it can be even worse. Popular rapper Tekashi 6ix9ine, or Daniel Hernandez, got himself involved in a pure scam. In December 2021 he was involved in the promotion of Trollz Collection 9,669 – an NFT collection of virtual avatars. However, later one of the moderators at Trollz's Discord channel went rogue, spamming owners with malicious links and luring them into money-grabbing schemes.
The total damage was never calculated, with individual customers losing as much as $40,000 of their investments. The grandiose plans, like the launch of a blockchain game, governance rights and charitable donations, also did not come to fruition. Tekashi just deleted his posts about Trollz.
It should not be like this. In May this year, Bella Hadid launched her CY-B3LLA collection of NFTs in partnership with reBASE. There are 11,111 NFTs spread across 10 real-world regions, creating artwork with unique 'geo-based attributes.' Due to the quality of the images and geolocation elements, it generated steady interest and acclaim from digital art collectors and critics.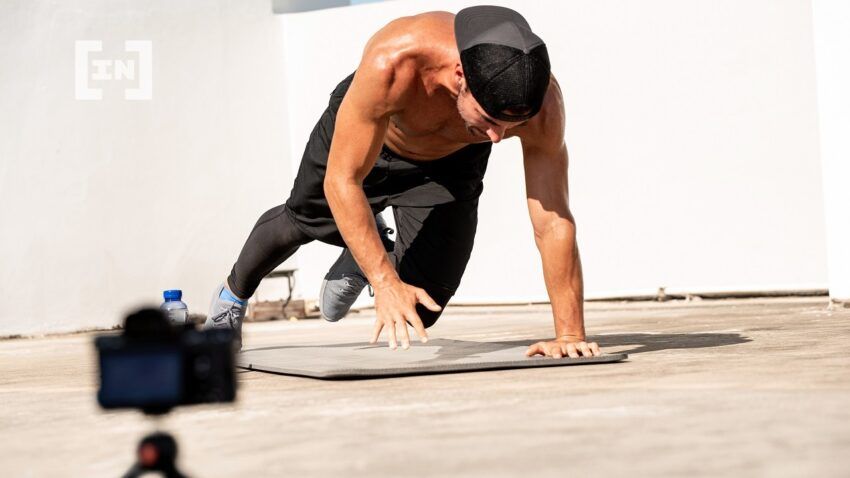 What can go wrong
Many people don't understand how crypto works and what value it can bring to their lives. For a crypto business to grow and develop, it needs good communication with its audience. How can you get their trust?
If you've been paying attention to the crypto space for any time, you're probably familiar with massive scams. The question is: how does this happen?
The answer is simple: lack of trust in the crypto sphere. Consider $60 billion worth of Terra Coins going up in algorithmic smoke, or the Axie Infinity game hack, and $615 million of goods stolen. It's easy to see why there may be some hesitancy from users who want to get involved with these platforms or services but don't know if they can trust them. Nobody cared to warn them. Nobody communicated with these people correctly, exposing them to massive ad campaigns.
Why journalism still matters in crypto
Journalism is all about facts and truth, meaning the crypto business needs it more than ever. You must have a good relationship with the media to win your customers' trust.
Journalists will always ask tough questions, which can sometimes be too harsh – but this is what we need. Most want to help and protect their readers from being scammed or losing money. If you receive unfair criticism from a particular journalist, just ignore it, as there are others who will give an honest appraisal and even promote your project.
Why paid commercial company news and press releases are not effective
Paid commercial company news and press releases are not compelling. You're paying for an ad, so you want it to be seen by many people. But paid ads can only reach people who have already shown interest in your product or service by visiting your website or social media pages. Got it? If they didn't already know about you, they wouldn't be on your site.
So, if you send out a paid Facebook ad message that says, "JOIN OUR ICO NOW!" 99% of your audience will ignore it because they have never heard of you. The other 1% will click through only because their curiosity was piqued by the term "ICO". This is probably not what you wanted to achieve.
This is why you need a compelling story and a brand. You need to be easily searchable and verifiable to have success in the long run. Paid ads never fulfill this.
Press releases are even worse. Nobody can make sense of them. The wording is usually too complicated, and the story is nonexistent. So don't be flattered when outlets run them. This is a BAD thing as journalists simply lack interest in asking you what the release is about.
How to generate news that interest the reader
One of the biggest challenges in crypto is generating a newsbreak that's interesting to readers, the media, and your community. This can be tricky, but it doesn't have to be. The secret is in knowing what kind of story you're trying to tell and who you should talk about when pitching it.
Consider that your community comprises of different people with different interests and knowledge levels. Some will be more interested in the technical aspects, others in the business side. Some will be happy just reading about your project, while others want to learn how it works from the inside out.
You need to iterate your pitch with each new media outlet. Take into account their previous articles and the angle they are choosing. Read earlier stories from the journalist you are talking with. The more personalization, the better. And most importantly, explain the goals. If you can get the journalist excited by the potential of your project, they will write a better story.
Why crypto business should not be afraid to share insides
If you are a blockchain project, you should not be afraid to be transparent with the public. People want to know the details before investing. If you want people to trust your project and invest in it, they need some information about what's happening behind the scenes.
Information you can share:
-Explain both the tech and marketing sides of the business
-Market research
-Future predictions and trend analysis
Here's a perfect example. In December 2018, cryptocurrency exchange rating service CER (part of Hacken Ecosystem), released a report on trading volumes being faked by some huge players. According to the document, Korea-based Bithumb, the world's second-largest crypto exchange by volume at the time, was lying about up to 50% of its trading volume since late summer 2018.
It was featured by Forbes, CNBC and dozens of other publications. How influential was it? In January 2019, around 10% of Bithumb employees were laid off, then in March, Bithumb was hacked. $20 million worth of EOS and Ripple were stolen. Now the Korea-based platform is reportedly in talks with FTX over an acquisition possibility.
Crypto influencers: In conclusion
To produce this type of content, you need a combination of tech and communication skills inside your company. Bring a trusted partner onboard, or be ready to involve some influencer or comms lead as your head of content and PR. The crypto language is code, but your customers still want some comprehensive words to make sense of everything.
So, be precise, be direct, and try to remember that there's a person behind coins, NFT avatars and blockchain addresses. And no matter the technology, always have clear and sincere communication.
About the author

Since 2013 Viroslava Novosylna has led SLOVA Tech PR agency, helping Ukrainian companies to enter international markets, and international companies to launch in Ukraine. In 2021 she started a role as VC PR partner in TA Ventures. Besides this, she's the co-founder of the international non-profit community of women in tech Wtech, founded in 2018 in Kyiv, with 4,000 members worldwide (Cyprus, Switzerland, Poland, Holland, France). Since the start of the full-scale war in Ukraine, Viroslava joined the Ukrainian PR Army to coordinate communications with the international media to keep people informed. Recently, she has also stepped on board of PRCA in the UK – the world's largest and most influential PR professional body.
Got something to say about crypto influencers or anything else? Write to us or join the discussion in our Telegram channel. You can also catch us on Tik Tok, Facebook, or Twitter.
Disclaimer
In compliance with the Trust Project guidelines, this opinion article presents the author's perspective and may not necessarily reflect the views of BeInCrypto. BeInCrypto remains committed to transparent reporting and upholding the highest standards of journalism. Readers are advised to verify information independently and consult with a professional before making decisions based on this content.

Our Guest Op-Eds represent in-industry voices in the crypto and Web3 space. Have an opinion? Email
[email protected]
.
Our Guest Op-Eds represent in-industry voices in the crypto and Web3 space. Have an opinion? Email
[email protected]
.
READ FULL BIO
Sponsored Sponsored