A new Twitter poll conducted by Alex Kruger (
@krugermacro
) has found that the cryptocurrency world is split on what would happen if Tether collapsed. Around 38% said that there would be a temporary 10-40% crash in Bitcoin's price.
A new poll with over 2,600 respondents is shedding light on what the cryptocurrency community thinks might happen if Tether (USDT) collapsed. The survey, conducted by Kruger, demonstrates that the industry is still split on this question.
Polling the Cryptocurrency Community
The poll's question was simple: "What would happen to $BTC if Tether goes under?" The results were as follows:
24% said that Bitcoin would actually pump.
16% said that Bitcoin would first move up and then down.
38% said that a temporary 10-40% crash would be most likely.
22% predicted disaster and new lows.
In total, around 3,248 individuals voted, at the time of writing.
What would happen to $BTC if Tether goes under?

— Alex Krüger (@krugermacro) November 7, 2019
You can look at the poll in a few ways. First off, only 22% outright believed that Tether's collapse would be armageddon for Bitcoin. The rest seemed to be on the fence whether it would cause significant double-digit losses temporarily or incur small losses. Some even said that the money in Tether might just end up pouring into BTC, causing a significant pump in price. However, as one user points out, a Tether collapse would be far less consequential today than in 2018. Today, we have many other stablecoins, which means that the money exiting Tether would find other stable currencies to park their funds.
Tether-FUD in 2019 vs 2018 would likely be very different now that you have numerous new regulated stablecoin (PAX, USDC, TUSD) in the scene acting as offloading points of USDT.

— whatif? (@read_the_tap3) November 7, 2019
Last Time Tether Dropped Under $1, Bitcoin Spiked
It should be noted that we don't have to judge the effects of Tether's possible collapse in the dark—in fact, there is a precedent that should be factored into any conclusions. In October 2018, Tether lost its banking partner, Noble Bank. This, naturally, caused the stablecoin to lose significant value against the U.S. dollar. Rather than being 1 USDT per 1 USD, Tether was trading as low as $0.90 per USD, which sent panic throughout the market. However, the price of Bitcoin barely responded to Tether's serious issues. In fact, the price ticked upwards, trading from
$6,450
or so on October 3rd, 2018, to
$6,600
on October 6th, 2018.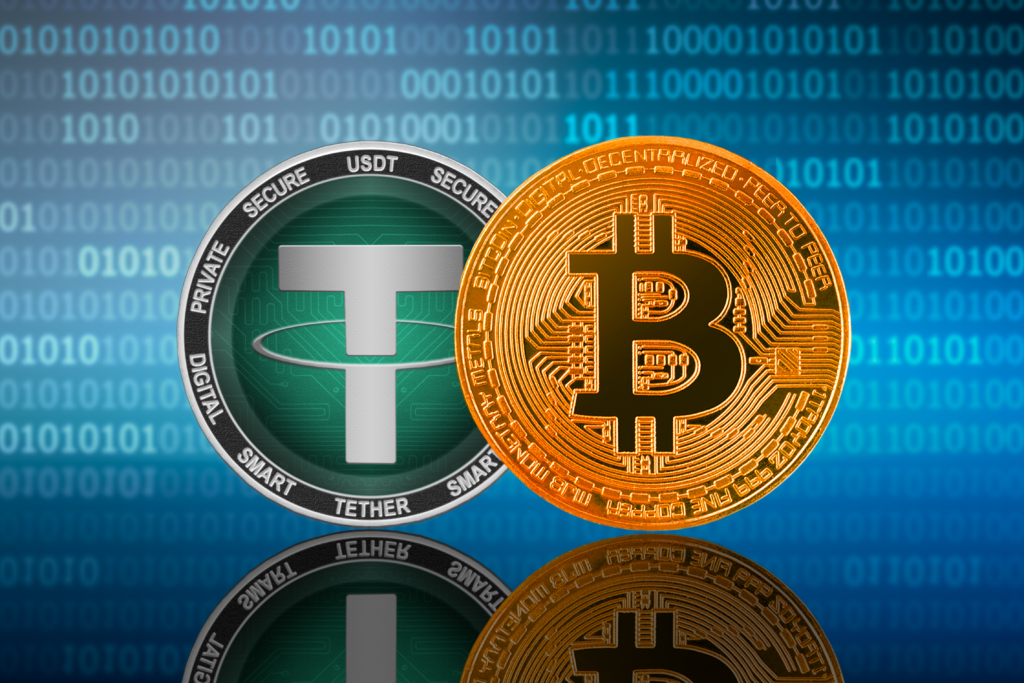 Although it is not much, Bitcoin's market movement may indicate that it can stand on its own during any Tether-related crisis. The theory makes sense: whenever there is panic surrounding USDT, investors are more likely to move their funds to Bitcoin.  However, on the flip-side, we also know that Tether issuances tend to
correlate very strongly with Bitcoin rallies
, which BeInCrypto has previously touched on. As of now, there's no real fear that Tether will go underwater anytime soon. However,
its mounting court cases
could prove to be a major headache for the cryptocurrency industry as a whole for a long time.
---
Did you know you can trade sign-up to trade Bitcoin and many leading altcoins with a multiplier of up to 100x on a safe and secure exchange with the lowest fees — with only an email address? Well, now you do! Click here to get started on StormGain!
Disclaimer
All the information contained on our website is published in good faith and for general information purposes only. Any action the reader takes upon the information found on our website is strictly at their own risk.