Computesharing: We need to fundamentally change the way we monetize and power the internet, says Bob Miles the CEO of Salad Technologies.
If you're involved with cryptocurrency, you've probably heard the argument that crypto networks can provide a decentralized alternative to existing financial systems for underserved or otherwise restrictive communities. What you might not know is that a similar thing is happening to the way we power the Internet itself!
Computesharing: What is it?
Computesharing is a new paradigm where private individuals temporarily share the power of their desktop computers and other hardware to a distributed network in exchange for some kind of reward. Third parties then use their voluntarily shared resources to accomplish computing tasks like 3D rendering or video streaming.
Voluntary computesharing networks are now gaining traction, thanks to increasing adoption of cryptographic protocols that enable trustless interactions. This is where anonymous participants sharing the power of their PCs are restricted from behaving nefariously. With such safeguards in place, it's possible to establish globally distributed communities that can perform the same work as conventional cloud infrastructure offered by Amazon Web Services or Microsoft Azure.
Salad is the distributed network my team and I have spent four years building. Our users voluntarily share processing and bandwidth from powerful gaming PCs whenever they're not in use. This is in order to claim rewards that are relevant to their unique interests – like games, streaming subscriptions, or gift cards. Similar communities have cropped up that offer tokenized rewards or take advantage of enterprise PCs for distributed software development applications.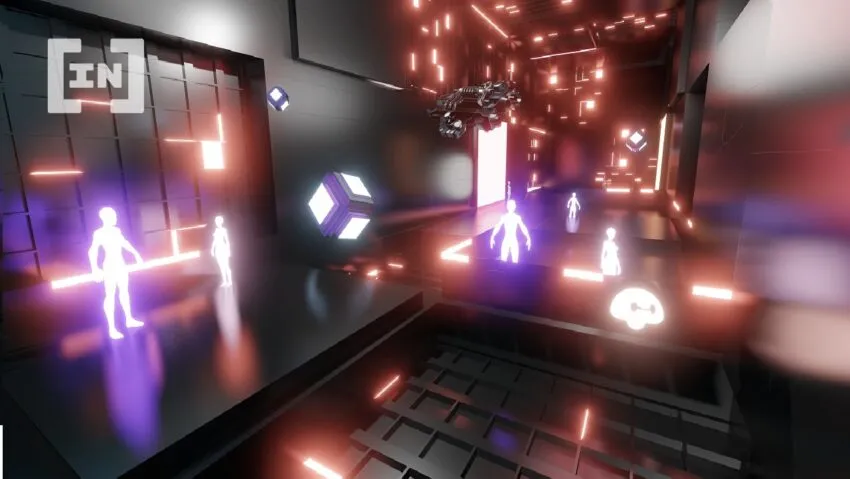 Computesharing communities help average webizens take sovereign ownership of their hardware and derive meaningful value from it. You don't need to understand how Bitcoin works or invest in an ASIC farm to support Web3 ecosystems. Now open-source software like Salad can turn idle computer power into online and real-world purchases.
By leveraging underutilized resources in a mutually beneficial way, we can confront the need for affordable and available computational resources. We can make your PC as integral to your personal finances as a personal hardware crypto wallet. This is the start of a decentralized and more sovereign Internet. Once you've got the network, you've just got to solve for utility.
Pay With Your PC
Performing any intensive compute task over the internet takes sophisticated networked systems, top-of-the-line processing hardware, and ironclad assurances that a software package can be run (and see its results returned) without exposing user data, or inviting malicious actors onto a user's device.
That's an engineering problem all its own. Convincing users to run the job is even harder.
Achieving this kind of broad utility is one of the most exciting prospects of computesharing. If everyone at home can participate, you can effectively eliminate the barrier to entry in order to remake the internet as we know it. The trick is to leverage existing payment systems to make alternative financial systems like Ethereum more palatable to the uninitiated. I believe that it's possible to embrace legacy solutions in order to find harmony between radical technology and our everyday lives.
We recently introduced a PayPal integration that allows our users to take in-network rewards web-wide. Salad users can now contribute to cryptomining and other computesharing activity in order to earn rewards value that can be exchanged with their PayPal accounts. It's our hope that this first-of-its-kind "compute-to-shop" solution illustrates how to streamline the process of unlocking the value of underutilized compute resources.
One day soon, millions of individuals will be able to profit from their PCs simply by powering new web technologies.
Computesharing: An Equitable Internet
In the future, anyone will be able to share the power of their home hardware and power their passions. By integrating payment solutions that are already available in most regions of the world, computesharing communities can augment cryptocurrency adoption and help onboard countless new nodes for tomorrow's people-powered cloud solutions.
I've said it before, but there's good reason to think that computesharing is here to stay. Expect dozens of similar communities to follow suit and fundamentally change the way we monetize and power the internet.
About the author

Bob Miles the founder and CEO of Salad Technologies, a company that 'gives loot for sharing compute.' Bob lives to explore radical new technologies and develop products that benefit everyday people. He is also an avid traveler, having visited North Korea twice and completed several solo bicycle tours in Russia, South Korea, and Myanmar.
Got something to say about computesharing or anything else? Write to us or join the discussion in our Telegram channel. You can also catch us on Tik Tok, Facebook, or Twitter.
Disclaimer
In compliance with the Trust Project guidelines, this opinion article presents the author's perspective and may not necessarily reflect the views of BeInCrypto. BeInCrypto remains committed to transparent reporting and upholding the highest standards of journalism. Readers are advised to verify information independently and consult with a professional before making decisions based on this content.

Our Guest Op-Eds represent in-industry voices in the crypto and Web3 space. Have an opinion? Email
[email protected]
.
Our Guest Op-Eds represent in-industry voices in the crypto and Web3 space. Have an opinion? Email
[email protected]
.
READ FULL BIO
Sponsored Sponsored