There are probably a gazillion reasons why you might want to buy gift cards with Bitcoin, or any other coin in your crypto stash, for that matter. The most common reason would probably be the ability to spend directly from your crypto wallets for everyday purchases whenever you want. 
Over the past few years, several platforms have emerged promising easy and affordable ways to buy gift cards with crypto. Of course, you can't expect all of these platforms to be equally true to their promises. So, whenever in doubt, always start by asking these three questions:
Is the platform legit and reliable?
How many coins does it support?
How easy is the overall experience offered?
Coinsbee claims that it stands out on all three fronts. And that is precisely what we are going to be assessing in this review today — is Coinsbee really one of the best platforms to buy gift cards with Bitcoin and other cryptocurrencies?
We will soon find out as I walk you through the entire process starting with the registration and going all the way to buying a gift card with a cryptocurrency. But before that, let's start with a quick introduction to the company itself.
Coinsbee: An Overview
Coinsbee started its journey in Stuttgart, Germany in January 2019. Following months of testing and product development, it became fully operational in September of the same year.
Coinsbee is basically a platform that enables consumers to buy a diverse range of legal goods and services online using cryptocurrencies.
By Feb. 2020, Coinsbee had evolved into a multilingual platform supporting English, German, French, Russian, and Chinese. Today, it is also available in Dutch, Italian, Portuguese, Japanese, Spanish, Polish, and Swedish.
As of Oct. 2021, Coinsbee offers more than 100,000 products from more than 2,500 brands in over 165 countries.
Coinsbee promises to make crypto fit for day-to-day purchases
Looking to buy Amazon gift cards with Bitcoin? Want to top-up your prepaid mobile number? Or how about treating yourself with a PlayStation Plus subscription with a little bit of your spare crypto? Coinsbee claims it has a gift card for practically all your needs. 
And judging by the neatly arranged product categories, as you can see in the image below, that claim seems fairly accurate.
And the best part is that you can filter the Coinsbee marketplace by your country. So, for example, if you live in India, you will be only shown the products and brands that are currently available in the country. Convenient indeed!
The platform has integrated many of the most popular global and regional e-commerce portals, games, and brands including Amazon, iTunes, Google Play, Walmart, Netflix, eBay, Uber, Kroger, Burger King, Spotify, Nike, Decathlon, World of Warcraft, and PUBG, just to name a few.
Prepaid credit cards from some of the major credit providers including Visa, Mastercard, and American Express are also available. You can also use Coinsbee to top-up your prepaid mobile phone number (the platform supports 450+ telecom service providers from all over the world).
The platform even partnered with Vaultoro, the world's first gold/silver-backed cryptocurrency exchange, to enable you to buy gold using Bitcoin. More on that here.
Like we already mentioned, Coinsbee lists more than 2,500 brands and 100,000+ products from over 165 countries worldwide. For a firsthand account of what's on offer, hop over to their product section.
Supported cryptocurrencies
As of Oct. 1, 2021, Coinsbee supports 79 cryptocurrencies including the following:
Bitcoin, Ethereum, Litecoin, Tron, Ripple (XRP), Dogecoin, Bitcoin Cash, Tron, Nano, BitTorrent, Dai, Travala.com, Binance Coin, Solana, Cardano, USC Coin, Bitcoin Vault, Ravencoin, VeChain, Tezos, DigiByte, Waves, Enjin Coin, Stelar, 0x, Aave, Algorand, Aragon, Ardor, Augur, Bancor, Basic Attention Token, Binance USD, Bitcoin Diamond, Bitcoin Gold, Bread, Chainlink, Chiliz, Civic, Decetraland, Decred, district0x, EOS, Filecoin, FTX Token, FUNToken, Gas, Golem, Harmony, iExec, Kyber Network, Lisk, Loopring, Maker, NEM, Neo, Nexo, OMG Network, Ontology, Pax Gold, Paxos Standard, Polkadot, Polygon, Polymath, Populous, Power Ledger, Qtum, Ripio Credit Network, Storj, Sushiswap, TenX, The Graph, Theta, Tokamak Network, TrueUSD, Uniswap, Viberate, Waltonchain, and yearn.finance.
Apart from that, the platform also supports Binance Pay. The benefit of buying your gift cards using Binance Pay is that your transactions will be confirmed instantaneously and you won't have to pay any transaction fees either.
So, now that you have developed some basic idea about Coinsbee, let's quickly walk you through the registration process and other relevant details.
How to buy gift cards with Bitcoin on Coinsbee: Getting started
The basics
First of all, for orders worth up to €1,000 (approx $1,150), you don't even have to sign up to create a Coinsbee account. Just go to the website and buy gift cards with Bitcoin or another crypto.
For orders amounting to more than €1,000, you will be required to furnish some personal data. For purchases worth more than €10,000, verification by an identity card is necessary. For transactions worth more than €15,000, a verification by identity card and an address comparison is mandatory.
Creating your Coinsbee account
Creating an account on Coinsbee is as easy as it can get. Just visit the website and click on Signup. A form will pop on your screen next, requesting basic details such as your name, email, birthday, a password, and your physical address.
Next, you will be asked to verify your email address. And that's all — Coinsbee will instantly activate your account once you verify your email address.
Coinsbee: Easiest way to buy gift cards with Bitcoin?
Once again, you do not need to have a Coinsbee account to be able to buy gift cards with crypto. That makes it pretty convenient for new users to try out the platform with small purchases.
For demonstration, this author is going to buy an Amazon gift card with Bitcoin.
Here's the step-by-step procedure:
Step 1: Go to Coinsbee product section and select your gift card from the available options. Make use of the search button on the top-right if need be. In this case, since we are buying an Amazon gift card, I have picked the All Products > E-Commerce category.
Step 2: Choose the gift card amount of your choice from the dropdown menu and add it to the cart.
You can choose the '+' and '-' buttons inside the rectangle as shown in the screenshot above to choose the number of that particular gift card you want to purchase. For this demonstration, we will pick just one and click on "go to the shopping cart" button as shown in the screenshot below.
Step 3: Now review your cart to make sure you are buying just what you intended (1). You can also review the total price in any cryptocurrency of your choice using the dropdown menu in the top-right corner (2).
Now, enter a recipient email address where you would like to send the gift card to (3) and then click on "proceed to checkout" (4).
Step 4: Check both boxes as shown in the screenshot below to accept the terms & conditions (1) . Then choose any of the two available payment options in the yellow boxes. In this demonstration, we will be choosing the first option, i.e. "Buy now with Cryptocurrencies" (2).
Step 6: Next, you need to pick a cryptocurrency of your choice for making the payment. Once again, for this demonstration, we will be paying with Bitcoin. Enter the email address where you would like to receive the payment receipt and then click on the "Pay With Bitcoin" button
Note that Coinsbee encourages users to use the Lightning Network while paying with Bitcoin or Litecoin. This allows you to benefit from lightning-fast payments and near-instant delivery of your purchased voucher codes via email. Of course, you have to make sure that the wallet you are sending the fund from is also compatible with the Lightning Network.
(For those out of the loop, here's BeInCrypto's quick guide to the Lightning Network.)
Step 7: In the final step, you just have to complete the transaction by scanning the QR code with your mobile wallet (or copying the recipient wallet address into the destination address field in your mobile wallet)
And that's pretty much it. Once your payment is processed, all you have to do is wait for the voucher code to show up in your email inbox. Depending on the payment option you choose, it can take anywhere between a few seconds to a few minutes for the order to be successfully delivered.
In the case of this author, the waiting period was less than a minute.
Final Thoughts
So as you can see, Coinsbee has done a pretty decent job ensuring that the overall user experience on its platform is smooth and hassle-free. The website is neat and easy to navigate even for relatively inexperienced users. Besides, the website is teeming with educational content at every nook and corner to help users catch up if they have shaky foundations in some concepts.
Another big advantage of the platform is that it supports more than 50 cryptocurrencies — 79, to be specific (as of Oct 2021). And as for the trust factor and reliability, Coinsbee seems to have maintained a pretty healthy track record so far. This reporter's personal experience doesn't indicate otherwise.
So all factors taken into account, Coinsbee does seem like a worthy choice for anyone looking to buy gift cards with Bitcoin (or for that matter, any of the 78 other supported cryptocurrencies).
Visit the Coinsbee official website for further details and regular updates.
Disclaimer
All the information contained on our website is published in good faith and for general information purposes only. Any action the reader takes upon the information found on our website is strictly at their own risk.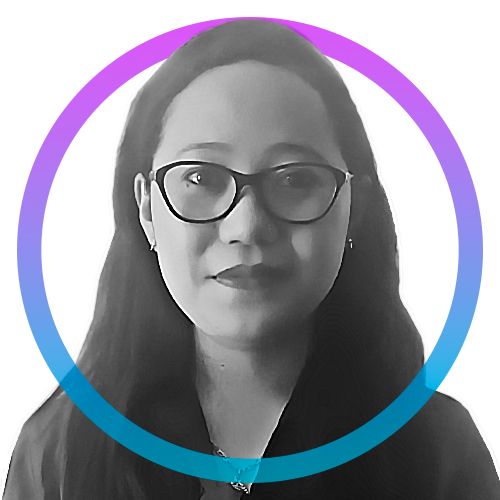 Shilpa is a freelance tech writer and journalist who is deeply passionate about artificial intelligence and pro-freedom technologies such as distributed ledgers and...
Shilpa is a freelance tech writer and journalist who is deeply passionate about artificial intelligence and pro-freedom technologies such as distributed ledgers and...
READ FULL BIO
Sponsored Sponsored