Business in the metaverse: Have you thought about your metaverse business strategy? You need to get on that, says Gunnar Jaerv, the COO of First Digital Trust.
Since Facebook's pivot to the Meta, the concept of the metaverse has been further accelerated into the mainstream. Mark Zuckerberg's declaration that the metaverse is the "next chapter for the internet" has incentivized executives across the business and tech world to ask, 'What does the metaverse look like for my company?' in an effort to remain ahead of the discourse.
With JP Morgan becoming the first bank to enter the metaverse and Microsoft's recent acquisition of Activision, these latest developments are only among the myriad of companies flocking to the metaverse in their own way. This trend is also making its way through popular household brands, including Snapchat, Amazon, and Adidas. Nation-states are also jumping on the bandwagon, with South Korea pledging $186.7 million for the creation of a national metaverse ecosystem to stimulate corporate growth and industries.
Whilst the term metaverse conjures up images of 3D avatars and VR headsets, the possibilities unleashed by the metaverse appear to be as broad as is the elasticity of the term itself. Unrestrained in which sectors it can infiltrate, its seemingly all-encompassing nature is at once responsible for both the potential and perplexity brought by the metaverse.
Business in the metaverse: Future evolution
Beneath its association to the niche cache of crypto terms such as NFTs, blockchain, and Web 3.0, the metaverse can be broadly described as a future evolution of the internet based on an online world that blurs the lines of reality and virtual reality. It enables the extension of social interaction to a greater, more immersive level beyond what social media offers today. More radically, it is an iteration of the internet whereby a new network of creators and infrastructure providers facilitates how we work, earn, create and play.
The metaverse may be ready for businesses, but businesses need to be ready for the metaverse. Whether the metaverse concept can live up to its potential or whether metaverse businesses can thrive is yet to be seen, and they may not be mutually exclusive. Either way, this emerging phenomena requires thoughtfulness in its vision and flexibility in its approach.
Are companies adopting the metaverse or the crypto language around it?
The metaverse is here, and JP Morgan has called it a one trillion dollar market. But what does it mean exactly when a company has entered the metaverse? In doing so are these brands attempting to adopt crypto language or are they creating something of value – and for whom?
In the retail industry, sporting giants Adidas and Nike have adopted their own approach to the metaverse. For Adidas, their entrance into the metaverse was marked by an NFT partnership with Bored Ape Yacht Club and creation of its first NFT collection called Into the Metaverse. Owners of these NFTs have exclusive access to various Adidas experiences and physical and virtual products. This includes virtual wearables in the blockchain gaming world of The Sandbox.
For Nike, entering the metaverse meant the purchase of RTFKT Studios, a virtual sneaker company that would extend Nike's digital footprint and capabilities. In other words, it enables Nike to produce virtual samples of sneakers, reduce its cost of goods sold, and improve the bottom line. It has also launched Nikeland in collaboration with gaming platform, Roblox, to host competitions via minigames and provide digital showrooms whereby players can customize their avatars with Nike-branded clothing.
Samsung, the South Korean electronics giant, has opened a virtual store in the metaverse platform, Decentraland, a virtual world powered by blockchain technology. Users on Decentraland can earn exclusive NFTs by exploring fun quests and various experiences in the experiential playground, including a virtual theater and a dance party hosted by a DJ.
Business in the metaverse: The immersive experience
Common to these brands and their approaches to the metaverse is that they revolve around gaming and entertainment. This is powered by NFTs and interoperable in-game assets to offer an immersive virtual experience. This vision of the metaverse has raised the perception among some in the crypto community that these are marketing ploys or 'corporate grabs' by businesses to remain relevant with the hype.
At the heart of this battle of the next digital frontier is the notion that the biggest challenges are not regulators, but tech giants like Facebook. On the one hand, established companies like Facebook are deploying massive amounts of resources towards the metaverse advance. They are doing it through a centralized approach, much like the web 2.0 apparatus we have in place now. On the other, pioneers are fighting for the promise of what the Internet was originally conceived to be. That is, an open, decentralized system where value creation and wealth are shared with anyone who contributes to it.
Whether this is more an issue of perception or reality can be debated. Regardless of where one stands on this, it's important for all players in the metaverse landscape to acknowledge this growing perception and take steps to address it.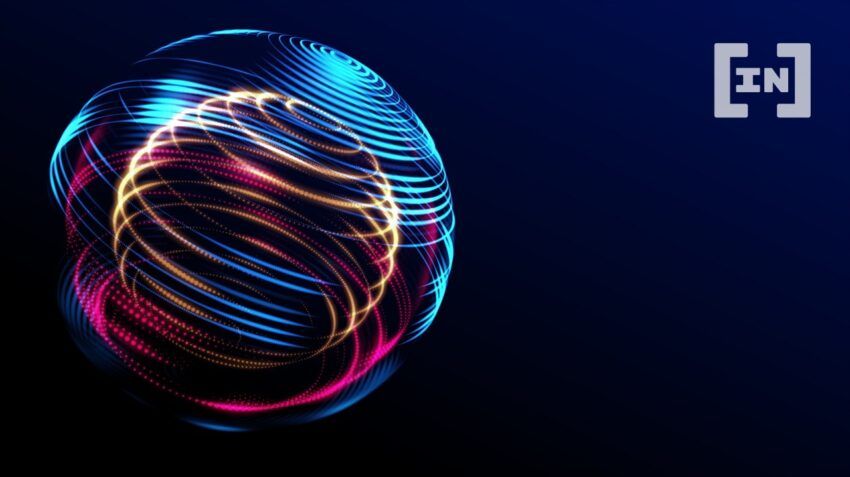 Bridging the old and the new: The value of existing brands in metaverse adoption
One way to consider the metaverse is that it is as an emerging phenomena powered by new technologies (eg.blockchain, NFTs and AI). It unlocks a new set of capabilities (eg. ownership, decentralized network, digital assets). It is governed by a self-organizing principle that gives rise to an output or experience.
This all brings the features of the metaverse to life (eg. augmented workplace, immersive video games). Those that thrive in the metaverse will consider all of these layers in shaping their metaverse project and in a way that best balances the desires of individuals, organizations and society.
It is not unusual for existing brands and traditional companies to see the metaverse as a new avenue, a digital one, in which they can explore their existing value. Instead of seeing the existing relationship between a brand's value and their audience as a threat that should be replaced, it should be seen as an advantage. It can be leveraged to bring existing and new audiences into the metaverse, engage them through experiences and activities, and build new relationships through the value of the metaverse.
Business in the metaverse: Strategy
What businesses should consider is whether their metaverse strategy brings a unique offering to the community that fills an existing gap. Does it offer new forms of engagement with the audience?
Those that will be most successful in the metaverse are the projects that can bring utility beyond that of merchandise or 'digital sneakers'. For example, one tenet of the metaverse is a degree of interoperability. This refers to a level of freedom that is offered to individuals, brands and content creators to move around, discover and experiment.
In the gaming context, interoperability is the ability to use one game's assets in multiple games. Assets are NFT games' own tokens, powered by cryptocurrencies. Players can use these tokens to trade and move their virtual possessions across different metaverse platforms and games. This is one way for businesses to align and bridge community-based experiences with their traditional offerings.
While companies will always resort to their institutional tendencies and insist on rules that may highlight inequities in our system, the power of brands cannot be denied. It's about how businesses leverage the existing value of brands that will be key to how the public adopts the metaverse and holds groups accountable.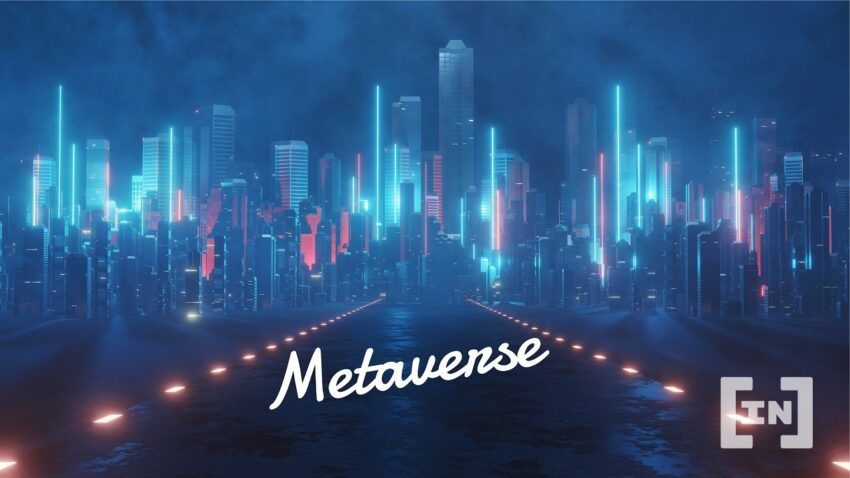 Beyond philosophy: Social implications and risks of metaverse adoption
Beyond the philosophical debate of ownership and control, it's also critical to consider the real-life implications of the adoption of the metaverse. The convergence of online culture, digital art, and gaming experiences exemplifies a current version of the metaverse that unleashes new possibilities. But it is also important to consider what this means for a world already vulnerable to the risks of the digitized extension of self.
Social media is known to be responsible for our comparison culture and a psychological deterioration in adolescents in particular. The new generation has grown up largely online. For them the metaverse would likely be a natural evolution to the next level of digital life. But we should not assume that transition will be seamless.
The Covid-19 pandemic has accelerated the movement towards an online world. We learned how to work and socialize through our screens, but it has not come without costs. There is still a need for in-person connection. It may be more helpful to consider the metaverse as a bridge that facilitates certain experiences without it being at the expense of existing ones. The metaverse can break down barriers and help people achieve experiences and things that in its absence may not have been feasible. But it should not categorically replace real-world engagement.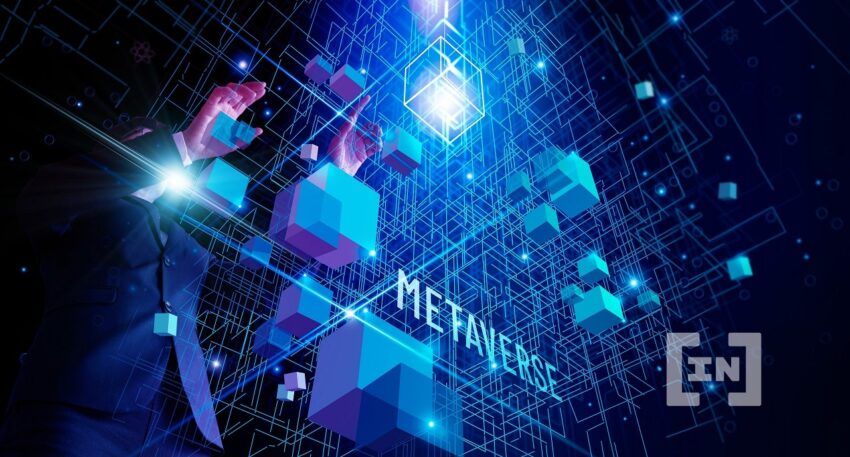 Adoption calls for bridging and integration
The metaverse is still in its infancy and there are more questions than answers at this point in time. Whilst we have the technology, the pieces are only just coming together. Those who choose to participate can help shape the narrative and landscape of the metaverse.
It's possible to shield the metaverse evolution from some of the most institutional tendencies and sensibilities of legacy, centralized systems. This is while also allowing businesses to profit from this space.
Differences in metaverse approaches does not mean it always has to be a binary choice and it's possible to hold space for both. Instead of cutting their own Achilles heel, perhaps the more relevant issue to consider is how businesses can identify areas in which they can leverage the value of their existing brand. This is while adhering to the core tenets of the metaverse, and finding common ground. Those who can bridge and integrate the best of both worlds – the old and the new – will thrive
.
Got something to say about business in the metaverse or anything else? Write to us or join the discussion in our Telegram channel.
Disclaimer
In compliance with the Trust Project guidelines, this opinion article presents the author's perspective and may not necessarily reflect the views of BeInCrypto. BeInCrypto remains committed to transparent reporting and upholding the highest standards of journalism. Readers are advised to verify information independently and consult with a professional before making decisions based on this content.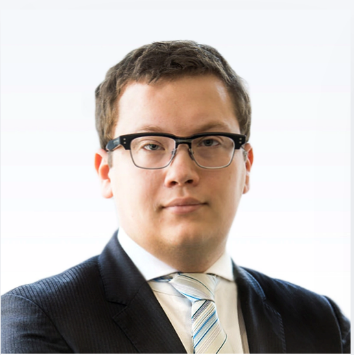 Gunnar Jaerv is First Digital's COO, bringing product development experience and a deep understanding of the blockchain to the executive team. He has been instrumental in driving...
Gunnar Jaerv is First Digital's COO, bringing product development experience and a deep understanding of the blockchain to the executive team. He has been instrumental in driving...
READ FULL BIO
Sponsored Sponsored