Bitcoin surged to a near one-year high on Monday evening (UTC), right on the back of Gold's own breakout. At press time, the alpha crypto was trading just shy of $11,000.
A latecomer to the party, Bitcoin overtook Ethereum and its altcoin kin, who started the day off strong.
Ethereum has been on a tear
in recent days, but this latest Bitcoin surge caught 'altcoin season' proponents off guard.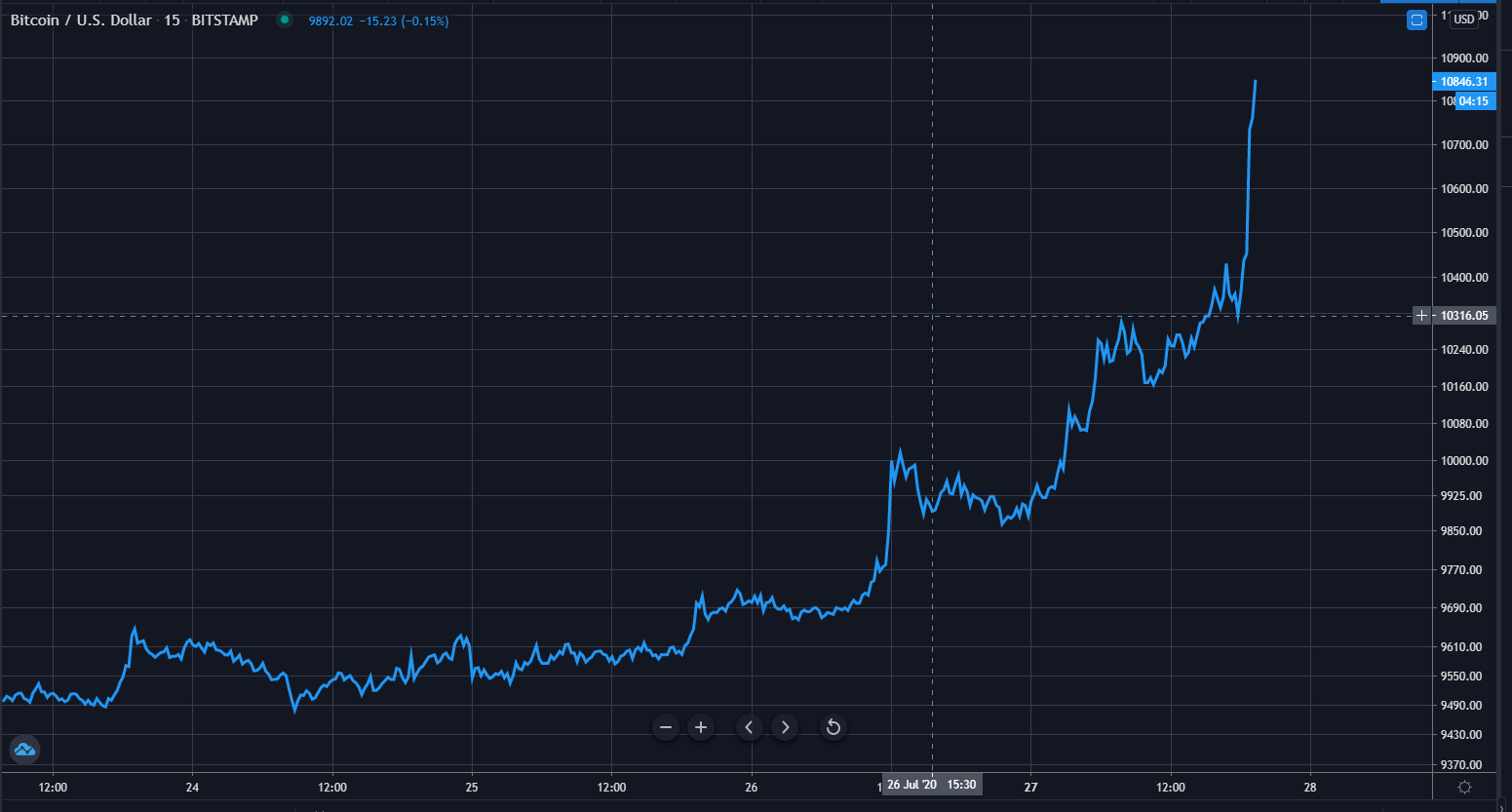 Gold Breaks All-Time Highs
As BeInCrypto reported over the weekend, central bank stimulus had
pushed Gold to near all-time highs
. Well, the precious yellow metal didn't have that long to wait as the commodity changed hands at prices
never seen before in recorded history
during the Asian session. CNBC Squawk Box host, Jim Cramer, went as far as to claim that "there would be no [Covid-19] vaccine" at all and that Gold was pricing in such a catastrophic outcome.
"Gold is to me a sign there will be no vaccine," says @JimCramer. "The equity market is very hopeful that there will be a vaccine, but the gold market thinks that there won't be and the gold market thinks we'll be printing money forever." pic.twitter.com/lgSKtvMVlR

— Squawk Box (@SquawkCNBC) July 27, 2020
If pessimist Cramer is right, then investors are likely to continue piling into Gold, regardless of the lofty prices. Something just doesn't seem to add up, though. Both the S&P 500 (SPX) and the Dow Jones Industrial Index (DJI) are positive on the day. Risk-on and risk-off assets usually trade diametrically to each other. When asked about this apparent contradiction, Cramer responded:
"So therefore we just have to take a very negative view on all central banks and all currencies. I dunno, it's a pretty good hedge."
Bitcoin to Outperform Gold?
Cramer made little mention of Bitcoin in his analysis. However, a look at the Bitcoin/Gold (BTCUSD/XAUUSD) ratio suggests he may be missing out. A somewhat recent addition to TradingView's collection, the ratio has tracked the power dynamics between the two since 2017. An initial massive outperformance by the top-dog crypto in 2017 has since seen a two-year period of relative consolidation. Bitcoin is currently worth 5.6 times the value of the ancient
inflation
hedge.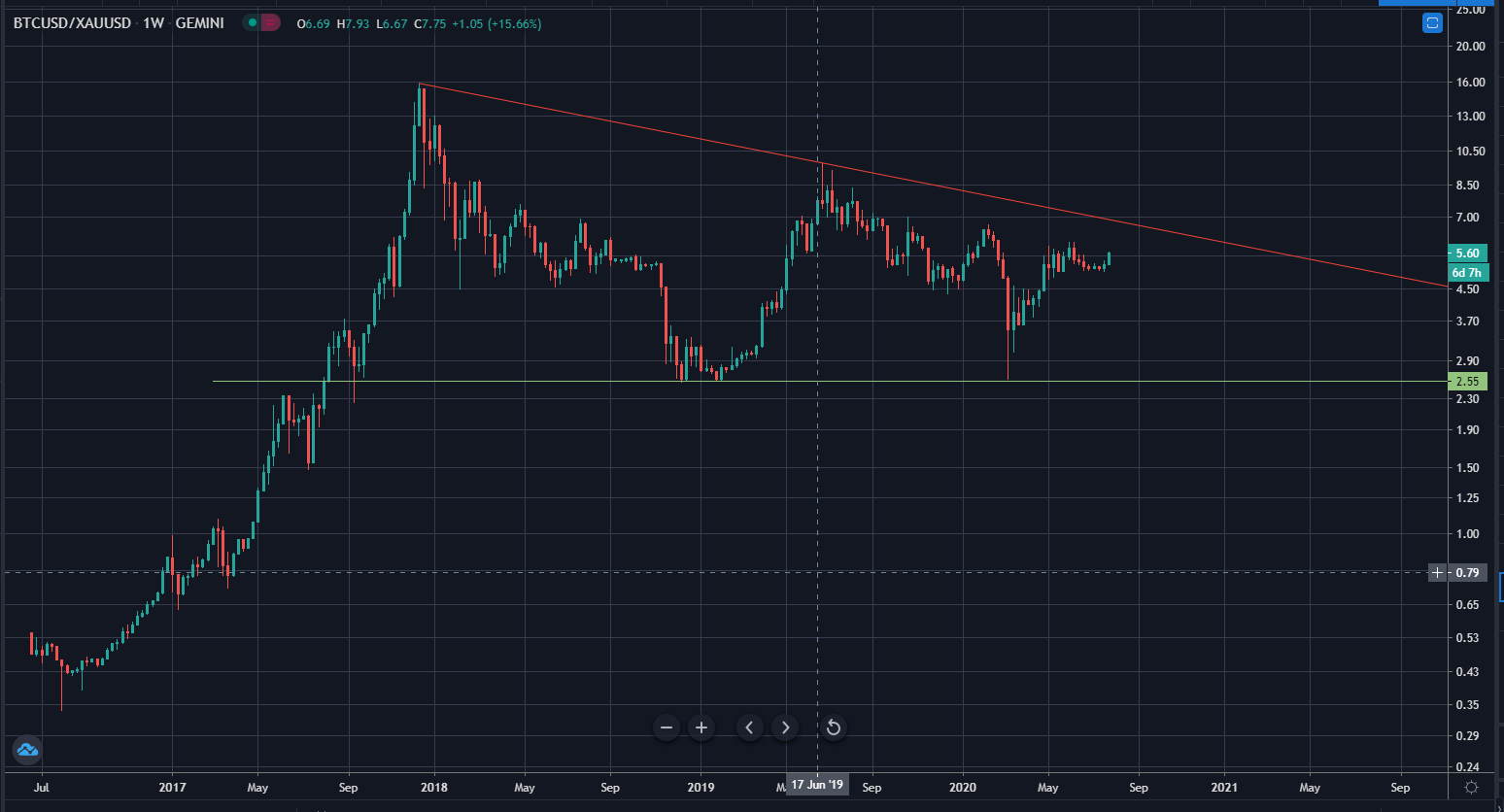 Is Bitcoin ready to outperform Gold again? Only time will tell, but the chart does look particularly bullish.
Disclaimer
All the information contained on our website is published in good faith and for general information purposes only. Any action the reader takes upon the information found on our website is strictly at their own risk.