In the volatile world of crypto, Bitcoin has once again experienced a dip, with the coin's value falling over 3% within the past 24 hours.
This means Bitcoin is trading just above the vital $27,000 zone, which has acted as a robust psychological barrier for both bulls and bears.
At the same time, Ecoterra, an environmentally-focused crypto project, has seen its fortunes rise – hitting the $4.5 million fundraising milestone in its ongoing presale.
Bitcoin's Woes Continue as Technicals Point to Further Downside
The current market conditions have been challenging for Bitcoin ($BTC) to navigate, with the coin's price showcasing remarkable volatility since the high of April 14.
Since that high, Bitcoin has slumped by 12% – but is still up by over 61% since the turn of the year.
Unfortunately for Bitcoin bulls, the ongoing slump is gathering momentum. The $BTC price is down 3% in the past day and nearly 5% since Sunday evening, setting the stage for a third bearish close in a row.
Intensifying the bearish pressure is that Bitcoin has just crossed below the 20-day and 50-day Exponential Moving Averages (EMAs) on the daily price chart.
This is often viewed as a negative sign since it suggests that the short-term and medium-term trends are bearish – signaling a loss of investor confidence.
Further enhancing Bitcoin's bearish outlook, the Moving Average Convergence Divergence (MACD) indicator is now below 0.
Prominent crypto analyst Emperor, who boasts over 350,000 followers on Twitter, has weighed in on Bitcoin's current trajectory.
Emperor tweeted that spot buying pressure at the current price point remains weak and highlighted he'd only flip his bias to bullish if Bitcoin were to break above the $28,500 level – which seems unlikely, given the downside momentum. 
Despite this bearish turn, Bitcoin has seen some notable advancements in recent months, particularly the introduction of the Ordinals protocol, which allows investors to mint NFTs on the Bitcoin blockchain.
Per data from Dune Analytics, the total number of Ordinals inscriptions breached the 10 million mark on May 29 – illustrating the popularity of this protocol.
Yet, this popularity hasn't translated into demand for BTC, with upward momentum remaining elusive.
Ultimately, the current market conditions continue to pose significant challenges for Bitcoin – with HODLers eagerly awaiting a shift in the market dynamics that could reignite the bullish momentum.
Ecoterra's Remarkable Rise Highlights the Eco-Friendly Project's Long-Term Potential
In stark contrast to Bitcoin's recent struggles, another crypto project, Ecoterra ($ECOTERRA), has made headlines for different reasons.
This eco-friendly initiative has raised a whopping $4.5 million through its presale phase, indicating strong investor interest.
This initial success has also led to massive buzz around the project's long-term prospects, with thousands of eager investors joining the official Telegram channel to keep tabs on Ecoterra's progress.
Prominent influencer Crypto Moonlight, who has nearly 200,000 subscribers on YouTube, also released a video on Ecoterra – speculating that $ECOTERRA tokens can potentially make early investors "insane profit."
With such high-profile attention and anticipation, the excitement isn't just due to the financial potential of Ecoterra but also its revolutionary features.
Per Ecoterra's whitepaper, some of the most compelling features in the project's ecosystem are a Recycle2Earn mobile app, a recycled materials marketplace, a carbon offset marketplace, and a verifiable "Impact Profile."
The Recycle2Earn app is already receiving huge attention, given that users can instantly earn $ECOTERRA rewards by recycling common materials.
These earned $ECOTERRA tokens can be held or utilized to purchase certified carbon credits through the carbon offset marketplace, simplifying the process for individuals and businesses to offset their carbon footprint.
Adding to the excitement is that Ecoterra's development team comprises several notable figures from the European recycling industry, ensuring that the decision-makers have a firm grasp on the challenges within the sector.
These elements have combined to create tremendous hype around the Ecoterra presale, which is now in Stage 7 out of 9.
This means that investors only have a limited window to buy $ECOTERRA tokens at a low price, with tokens currently on offer for $0.0085.
Disclaimer
This article is sponsored content and does not represent the views or opinions of BeInCrypto. While we adhere to the Trust Project guidelines for unbiased and transparent reporting, this content is created by a third party and is intended for promotional purposes. Readers are advised to verify information independently and consult with a professional before making decisions based on this sponsored content.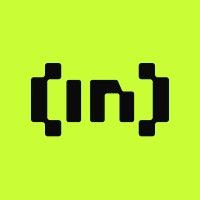 BeInCrypto Team comprises a diverse group of experienced journalists, analysts, and crypto enthusiasts dedicated to delivering the latest news, insights, and analyses in the...
BeInCrypto Team comprises a diverse group of experienced journalists, analysts, and crypto enthusiasts dedicated to delivering the latest news, insights, and analyses in the...
READ FULL BIO
Sponsored Sponsored