There is no shortage of Bitcoin price predictions in the market. Recent logarithmic analysis, however, suggests that price trends may fall within what is often called a 'power-law.' This model predicts that Bitcoin may reach $100,000 before 2021, but certainly by 2023.
The careful evaluation of Bitcoin's historical price movements was completed by Twitter user hcburger1. The complete write up is available
via Medium
.
A must read:https://t.co/108EfF28tt

Author: @hcburger1

— Nunya Bizniz (@Pladizow) September 4, 2019
Logarithmic Predictions
The author places the growth of Bitcoin on a logarithmic graph of price vs. time. This setup allows for a more clear evaluation since the simple price to time graph has such varied price points. Graphed in this way, the growth of Bitcoin vs. time is actually linear. This is not altogether surprising since markets often show the movement of this type with growing adoption. In statistical analysis, this relationship is called a power-law. A power-law is a relationship between two quantities such that a movement of one quantity results in a proportional movement of the other quantity. In this case, Bitcoin moves proportionally over time according to a very standardized law.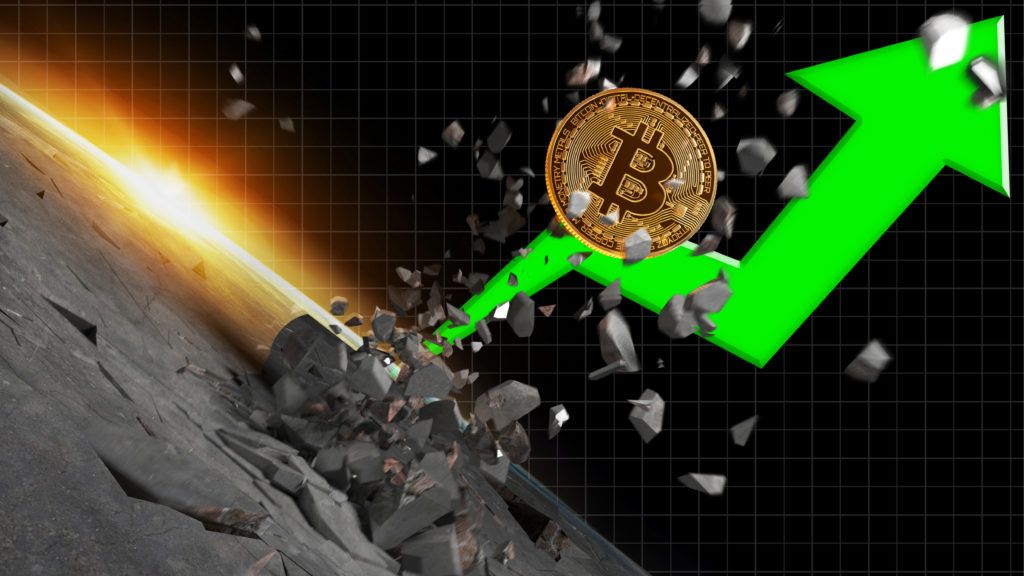 Predictive Correction
The analysis is helpful for predictions for future price changes. Of particular note, if the price of Bitcoin were to continue following the power-law relationship, it would reach $100,000 sometime before 2021 but would remain in the
band
between $100,000 and $150,000 through 2028. Additionally, the model provides long term predictions as well. Should Bitcoin follow the trend, the price will be somewhere near $1,000,000 around 2037. This is far more conservative than
John McAfee's prediction
of that price point in 2020.
Related: Looking to buy and sell Bitcoin? Check out our guide on the best cryptocurrency exchanges for trading Bitcoins.
Potential Bitcoin Bubbles
The model also indicates that the future of Bitcoin will likely hold additional 'bubble' phases, where the price spikes and then corrects. Such bubbles have often caught investors in painful trades. However, the model also shows that investors simply need to be patient in order to recoup their losses. Those who bought at the peak in 2011 only had to wait until 2013 to recover. Those who bought in 2013 recovered by 2017. Future bubbles, though, will take longer. Those who jumped in at the peak in 2017 could conceivably have to wait as long as 2023 to regain those levels. Nevertheless, while the long periods of waiting may be painful, the reality that the price will increase remains constant. Investors simply need to HODL, as they are often encouraged to do.
Think the power-law analysis provided makes sense, and Bitcoin will reach those high prices, or is it a flawed model that will eventually break down? Let us know in the comments below!
---
Images are courtesy of Twitter, Shutterstock.
Disclaimer
All the information contained on our website is published in good faith and for general information purposes only. Any action the reader takes upon the information found on our website is strictly at their own risk.