Welcome to BeInCrypto's weekly news roundup for April 5 – April 9, where we cover all the interesting news that happened in crypto from Monday to Friday.
A broad spectrum of events occurred across the crypto sphere last week. Building on recent momentum, Binance Coin (BNB) has been hitting sequential all-time highs. Next, Cardano (ADA) CEO Charles Hoskinson laid out the roadmap for ADA's further development.
Additionally, Coinbase released a stellar Q1 earnings report on the eve of its public listing. This week the World Economic Forum held its Global Technology Governance Summit, which features several crypto sessions. Finally, a petition began urging upcoming SEC Chairman Gary Gensler to "end the war" on Ripple.
BNB All-Time Highs
After hitting a new all-time high after an impressive rally last week, Binance coin's (BNB) momentum has continued. Although the price retraced a bit over the weekend, BNB rose to another all-time high at the time. Since then, its momentum has just not stopped, and it is now trading at a new all-time high just shy of $445.
Cardano Roadmap Update
On April 6, Charles Hoskinson laid out the roadmap for Cardano's future developments, which he expects to be completed by 2025. The latest Alonzo fork he said would be completed in a live online event scheduled for late April. Meanwhile, he said the Cardano developer team is solving the blockchain scaling problem in point-to-point transfers. Hoskinson said that he would return to the scaling issue once the fork has been completed.
Hoskinson said that the final stage of the roadmap Voltaire update. At that point, the Cardano ecosystem would operate as a self-sufficient system. Cardano aims to offer a fully decentralized ecosystem with scalable transfer technology.
Coinbase Quarterly Report
San Francisco-based crypto exchange Coinbase released a quarterly earnings report on March 6. According to the report, the company's Q1 profits were double that of the entirety of 2020. The exchange also said that it expected to make a profit of $730–$800 million in Q1 2021.
It cited Coinbase's increased user volume in the wake of the crypto market's ascendance as the primary factor. Coinbase's public offering scheduled for next week is likely to take it to further heights.
WEF Global Technology Governance Summit
The World Economic Forum (WEF) held its Global Technology Governance Summit this week. Our correspondent attended several of the sessions, which featured cryptocurrencies and blockchain prominently. During a session regarding DeFi, Maker CEO Rune Christensen spoke about DeFi's current state and its growing potential.
Meanwhile, the Minister of Economy in Lithuania explained how DeFi might be integrated into the public sector, based on her experience of doing so with FinTech companies.
The next session related to digital currencies and their potential to empower people around the world. One expert spoke of how this was already happening in Latin America. Another discussed his experience with them in China. Finally, another pair of experts mentioned how proper regulation needs to be put in place to maximize digital currencies' capacity to thrive.
Finally, the last session dealt with how tokenization will affect the future of the economy. The Minister of Economy of UAE spoke at length about the plans his country has to utilize tokenization.
To conclude, the Head of Blockchain at the WEF spoke about how tokenization of assets will change the way we think of ownership.
End the War on XRP Petition
This weekly update ends with a petition initiated to "end the war" on Ripple and its native token XRP. The petition asks the incoming US Securities and Exchange Commission Chairman Gary Gensler to end the lawsuit against Ripple. It also asks him to collaborate with the crypto community in establishing rational regulations on crypto.
The petition also urges him to investigate former SEC executives. It asserts that the SEC's former head initiated the lawsuit on the last day of his tenure because of his alleged interests in bitcoin and ethereum.
Tune in next Friday for BeInCrypto's latest weekly roundup!
Disclaimer
All the information contained on our website is published in good faith and for general information purposes only. Any action the reader takes upon the information found on our website is strictly at their own risk.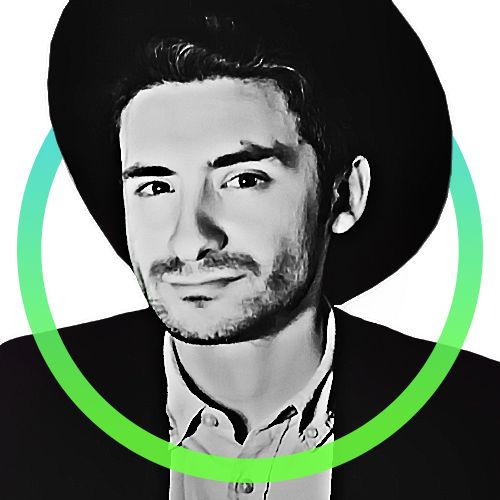 Nick is a data scientist who teaches economics and communication in Budapest, Hungary, where he received a BA in Political Science and Economics and an MSc in Business Analytics...
Nick is a data scientist who teaches economics and communication in Budapest, Hungary, where he received a BA in Political Science and Economics and an MSc in Business Analytics...
READ FULL BIO
Sponsored Sponsored