Both Bitcoin and Amazon have been the subject of bullish calls as of late — and it's only getting louder. Analysts on Wall Street are setting a price target of $2,750 for Amazon within 12 months while Bitcoin is expected to break $10,000 in the coming weeks.
Ever since Amazon announced its new
one-day shipping
policy, investors have been buzzing about the tech giant's long-term potential. In a massive move towards complete retail dominance, Amazon now boasts the strongest buy rating among all of Wall Street.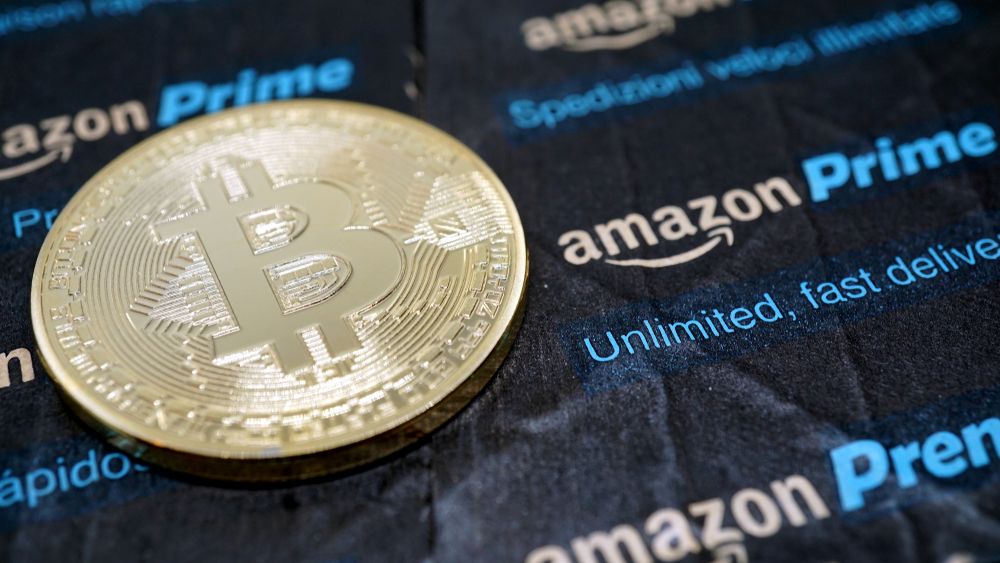 Amazon Looking Bullish
Pivotal Research Group analyst Michael Levine is setting
a 12-month price target
of $2,750. Across the board, investors are expecting a huge upside. Most technical analysis also points
towards bullish momentum
. With the price stabilizing around $1,825, the symmetrical triangle is getting tighter. Considering Amazon's growth, it would be safe to assume that the stock is a safe bet moving forward.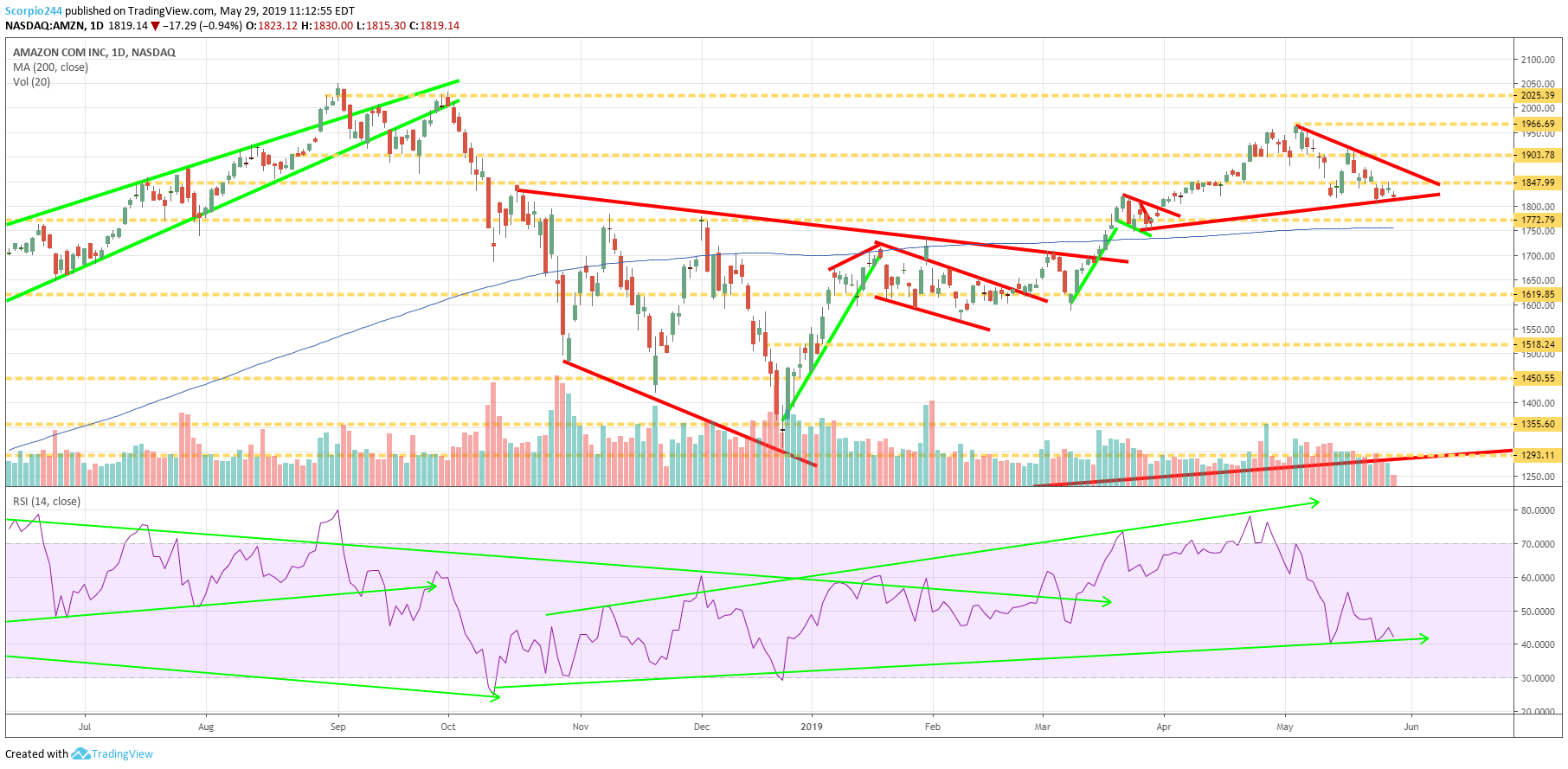 Comparing Amazon Stock to Bitcoin
Bitcoin (BTC)
, on the other hand, has also been the subject of bullish expectations much like Amazon. Bitcoin is currently up more than 130 percent this year, trading at the time of writing at $8,680 per BTC. Multiple analysts are anticipating Bitcoin breaking the $10,000 mark
within the next two weeks.
One-year predictions are even more positive as Bitcoin's next halving approaches, expected to occur in May of next year. After the halving, the supply will become much scarcer thus pushing the price further upwards. Such trends have been confirmed by previous Bitcoin halvings, which has historically preceded major price movement upwards.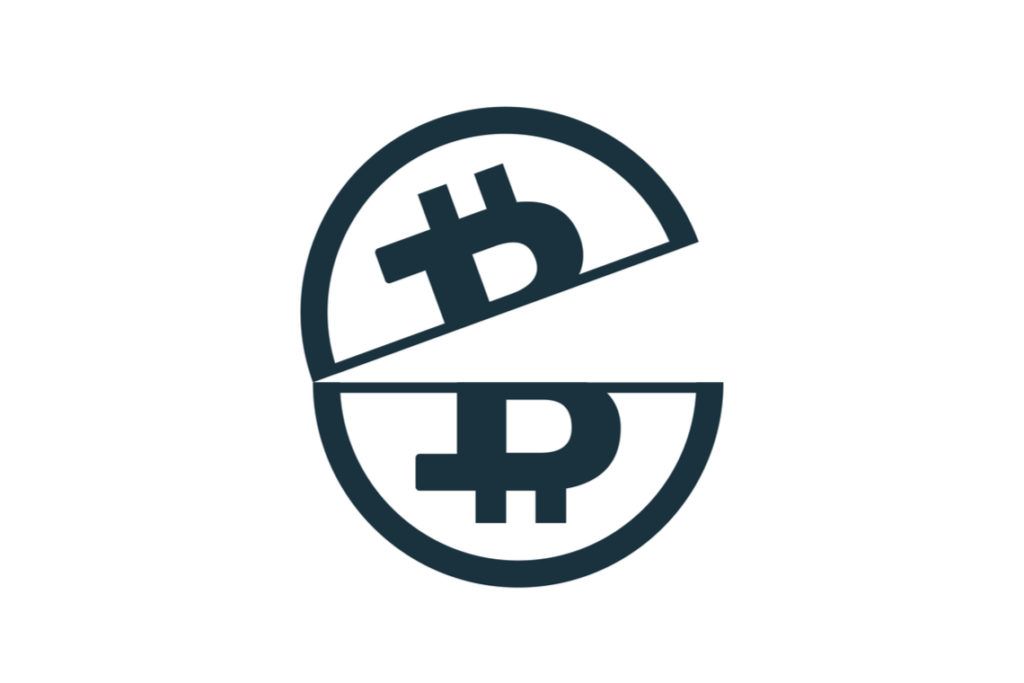 In case you're unaware, Bitcoin's mining rewards are reduced by half about every four years. As a result, the growth of Bitcoin's supply will slow down as BTC becomes rarer and harder to mine. Additionally, Google search interest in Bitcoin is still
only 10 percent
off of the numbers at the 2017 peak. Consumer interest is still lagging behind, despite the cryptocurrency being close to half of its all-time high. Although Amazon stock may look juicy, a close investigation between it and Bitcoin points towards parking your money in BTC. Emerging from a 14-month bear market, Bitcoin seems poised to top new records in the coming years.
Do you think Bitcoin is a better investment than Amazon in 2019? Let us know your thoughts in the comments below.
Disclaimer
All the information contained on our website is published in good faith and for general information purposes only. Any action the reader takes upon the information found on our website is strictly at their own risk.