A U.S. Department of Justice press release published on July 18, 2019, has revealed that law enforcement agencies have seized $19 million worth of
Bitcoin
from a darknet drug trafficker named Hugh Haney.
According to the DoJ, Haney has been arrested and charged with
money laundering
and
drug trafficking
. He used the notorious darknet website 'Silk Road' extensively prior to its shutdown in 2013 to sell drugs to people all over the world.
The Silk Road Substance Emporium
Hugh Brian Haney, a 60-year-old resident of Columbus, Ohio, was arrested on July 18 and is now facing a prison sentence of up to 20 years after an appearance before a magistrate of the Southern District of Ohio. Haney used
Silk Road
, one of the first darknet marketplaces to adopt cryptocurrencies such as
Bitcoin (BTC)
. The DoJ described the website as one that facilitated the sale of "illegal drugs, hacking services, and a whole host of other criminal activity." Haney was reportedly a high ranking member or administrator of Pharmville, one of the most prominent narcotics vendors on the site. He allegedly laundered over $19 million worth of drug money through the digital currency market. During its operating lifespan of two and a half years, Silk Road enabled the trade of narcotics and other illicit goods and services to over 100,000 buyers. According to estimates, the website alone generated sales revenues of over 9.5 million BTC. After the site was
shut down
in 2013 by the FBI, approximately 26,000 BTC was seized from various digital wallets. The platform's founder, Ross Ulbricht, was subsequently sentenced to two life sentences, plus 40 years.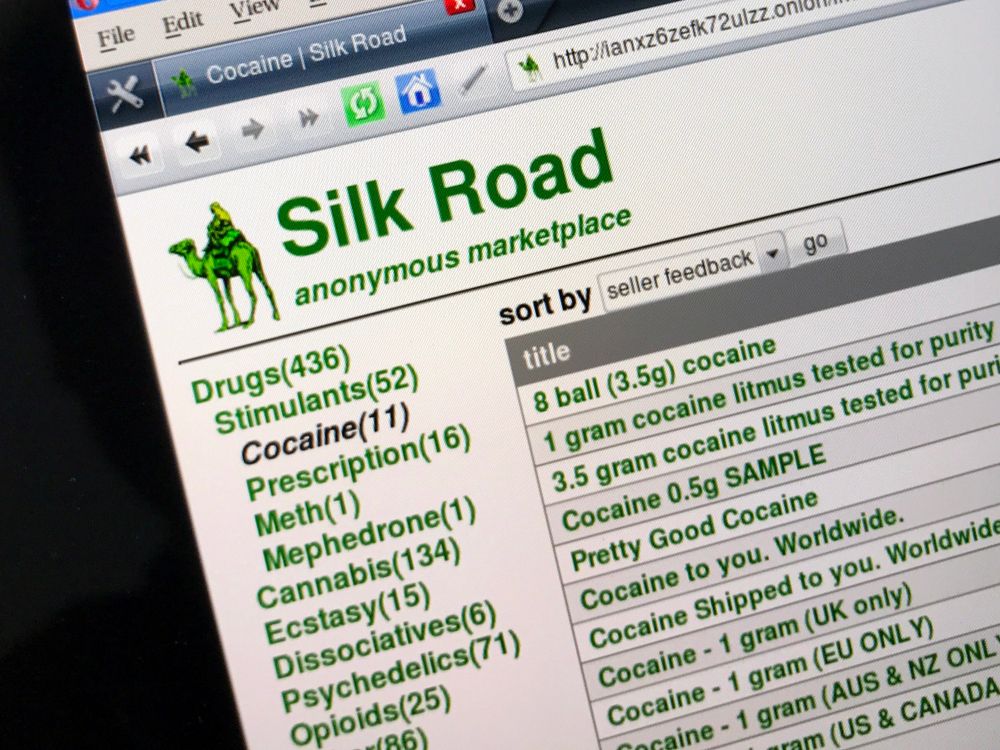 Haney Caught After Cashing in Bitcoin
After Silk Road was shut down, Haney was one of the few criminals that managed to keep his stash of cryptocurrency safe from the eyes of the law. Agents from the Drug Enforcement Administration (DEA) made multiple controlled purchases of drugs from Pharmville in 2012 and 2013. In a 2018 search by Homeland
Security
Investigations (HSI) at Haney's house in Ohio, credible evidence was discovered that he was involved in large scale drug trafficking operations on Silk Road. Silk Road managed a Bitcoin 'bank' internally that provided both vendors and buyers with unique Bitcoin addresses, similar to how most cryptocurrency exchanges handle user wallets. Once a transaction on the platform was completed, payments took place through Bitcoin, which the vendor could withdraw to another address outside the Silk Road ecosystem. Haney attempted to transfer his stash of BTC worth $19 million to a cryptocurrency exchange, where he claimed to have received them from mining and other individuals. After liquidating his Bitcoin holdings through the exchange, HSI seized the money from Haney's bank account. In the press release, Special Agent Melendez said that HSI employed
Blockchain analytics
to trace Haney's Bitcoin trades.
Do you believe that immutable records on the blockchain will spell immediate trouble for illegal Bitcoin transactions in the future? Let us know your thoughts in the comments below.